KILLEEN, Texas — Editor's Note: The video in this story is for June 14, 2019, when the animals were rescued.
Hundreds of cats and dogs rescued from a Killeen home will be sent to the Humane Society of the United States' Shelter and Rescue Partners.
Partners at the Nashville Humane Society, Brandywine Valley SPCA and Safe Haven for Cats will begin accepting the animals this week, the Humane Society of the United States said.
The HSUS helped rescue nearly 200 cats, kittens and dogs from home in Killeen on June 14.
200 cats, dogs removed from horrible conditions in Killeen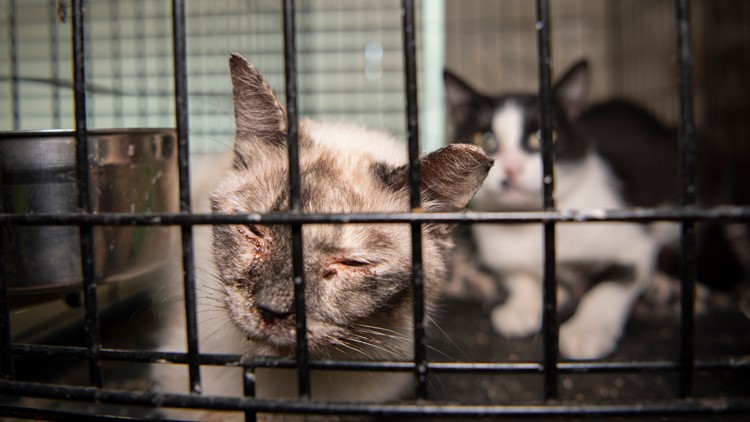 When the animals were removed from the home, many of the cats and kittens needed urgent care for conditions including upper respiratory infections, ringworm, and panleukopenia. The animals were taken to a temporary shelter to recover and were treated by responders from the Humane Society of the United States and RedRover, as well as a team of veterinarians.
Once in the care of shelter and rescue partners, the animals will continue to receive veterinary care and then put up for adoption.
"These cats and dogs have come a long way from the terrible conditions we found them in last month," said Jessica Johnson, director of animal crimes for the Humane Society of the United States. "Each day, they have gotten stronger and we have been inspired by their resiliency as their personalities have started to emerge. We are thrilled that these animals are taking the next step on their journey as they begin to seek homes, and we are grateful to our partners for opening their doors."
Other popular stories on KCENTV.com: