That rain that's caused flooding throughout the state will taper off through the morning. There might be some lingering showers later this afternoon and tonight throughout the Valley as crews and residents begin cleaning up.
The High Country continues to get snow, with parts of I-17 and I-40 still closed and the snow level in some areas descending to as low as 2,500 feet.
It'll be cooler than it has been. High temperatures Friday and Saturday will be at their lowest since February with weekend morning temperatures falling into the 30s for some Valley neighborhoods.
Snow in Doney Park (submitted by Jennifer Carter Dickhaut)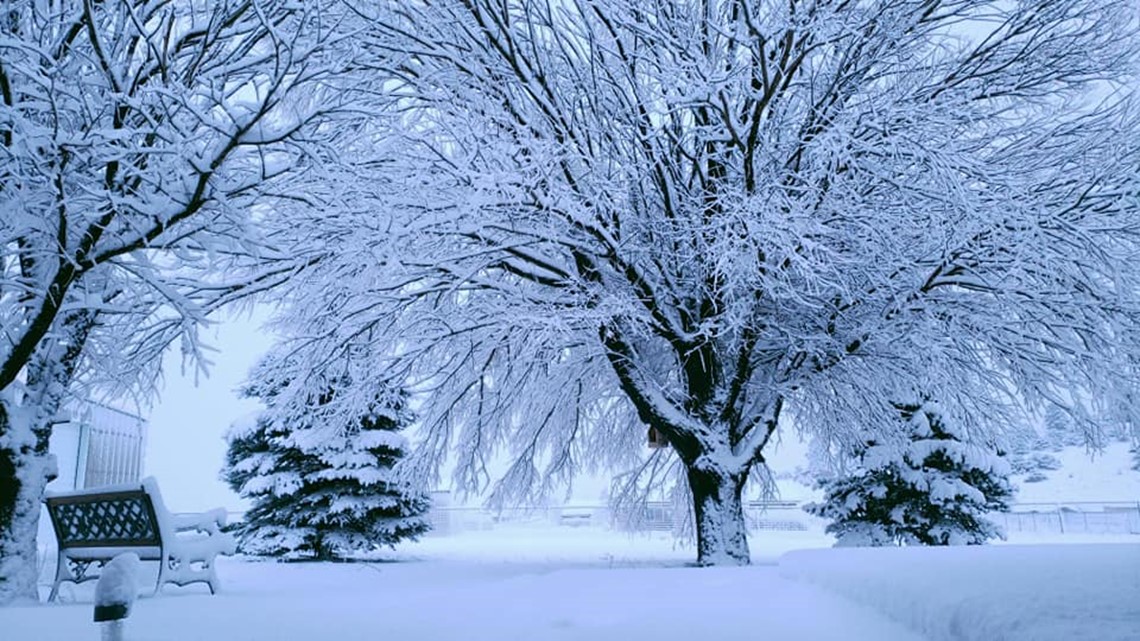 Blowing snow in Flagstaff (submitted by Noelle Cryer)
Snow-covered cars in Mormon Lake