HIRAM, Ga. -- Brantley Dobbs told his mom his only regret in life was that he never lost a tooth.
If a life is measured by love and a person's impact on others; Brantley's was full and rich, even though he would not quite reach his seventh birthday.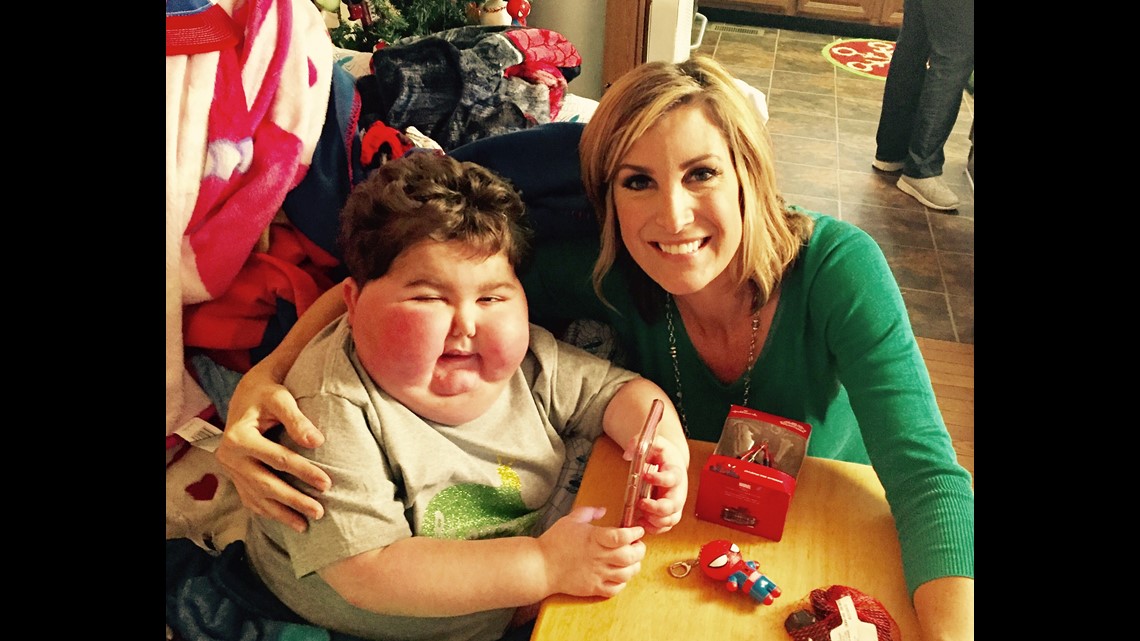 He loved superheroes. People who love Brantley will tell you he was the true superhero. A little boy who, despite a diagnosis of a DIPG brain tumor doctors could not remove or stop, smiled and laughed every day. Every day he loved. Every day he showed incredible courage.
"When people met Brantley or heard about him they just felt something so special," his mom Jamie Dobbs said.
At six years old, he assured his family that he would be ok, even though there was no cure for his tumor. Brantley knew that. He told his parents about his conversations with God. "He talks to me," Brantley would say.
He would describe the white clouds and bright light and tell his mom how God assured him he was going to heaven. Brantley felt an unexplainable peace.
"He would tell me about those conversations with God often," she said. "Especially on his hardest days." He said he never felt alone.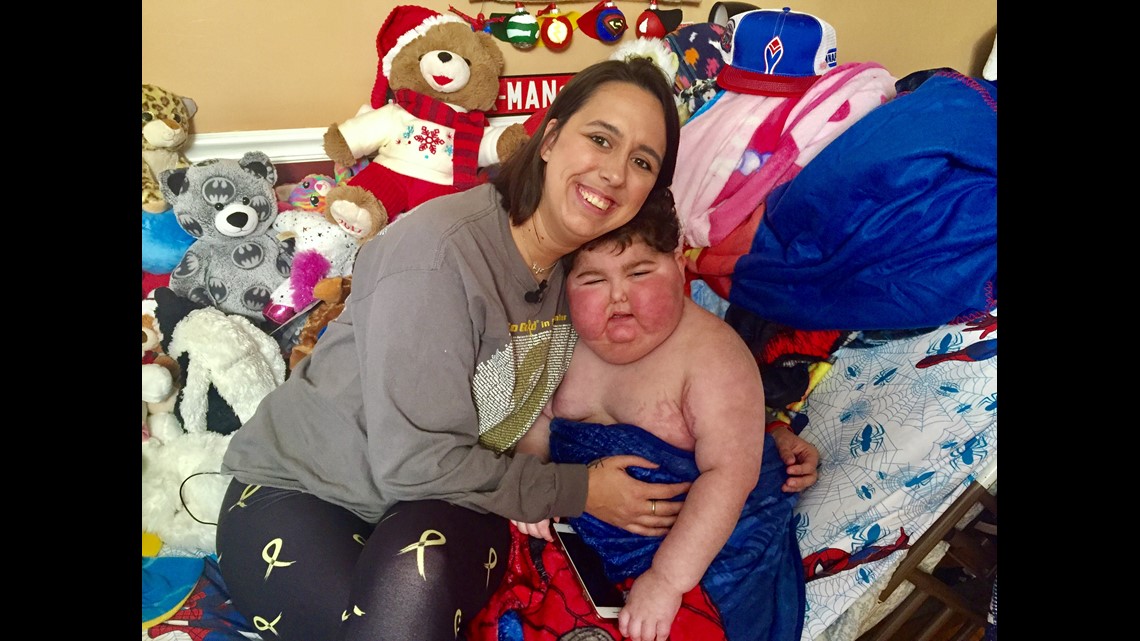 A few days before his passing, Jamie Dobbs said, "when he goes, I won't be angry." She added, "I will be absolutely heartbroken, but I will be so grateful for the time we had with him."
Children with this kind of tumor usually live 5-9 months after their diagnosis. Brantley lived for 20 months.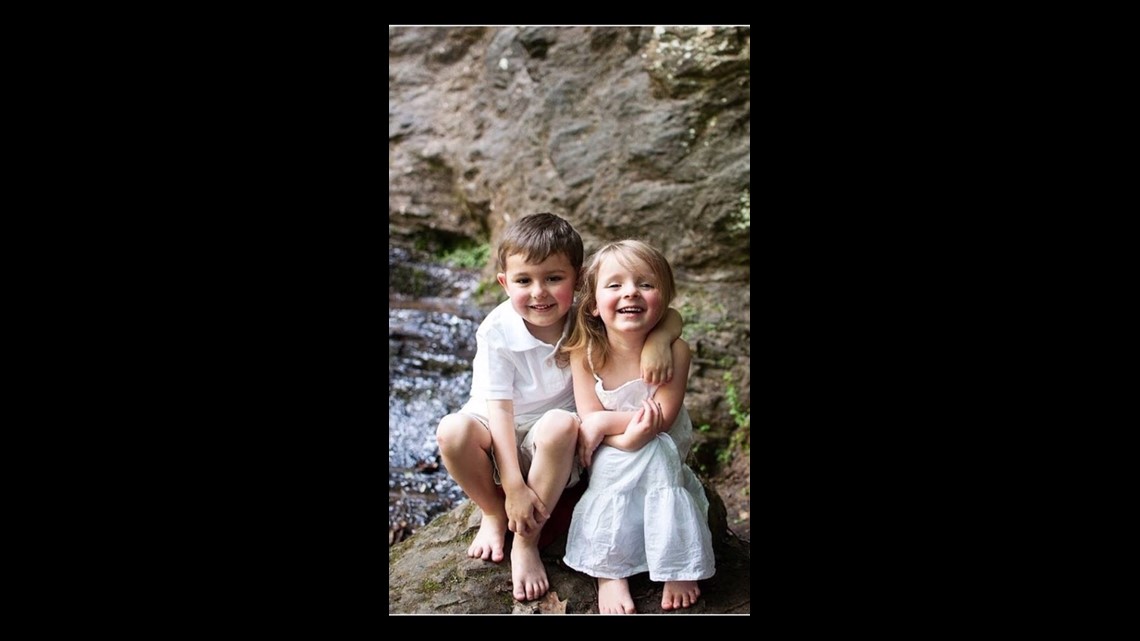 Until the very end, he would give his parents kisses, share sweet memories and make his 5-year-old little sister Lucy laugh. Her favorite spot was at the foot of his bed.
"They have always been best friends." Brantley's dad Brandon said. They would giggle over funny stuffed animals and talk through the microphone in their Batman mask.
Together, they would admire all the beautiful holiday decorations surrounding them.
"We never imagined there would be so many," Jamie said. "The response from his story was overwhelming."
The Dobbs had shared that they wanted to experience the joy of Christmas together. "It would make such a dim time for our family so much brighter." She said. By Halloween, the house was decked out in red and green. They wondered if a few people would send ornaments to Brantley to send some cheer.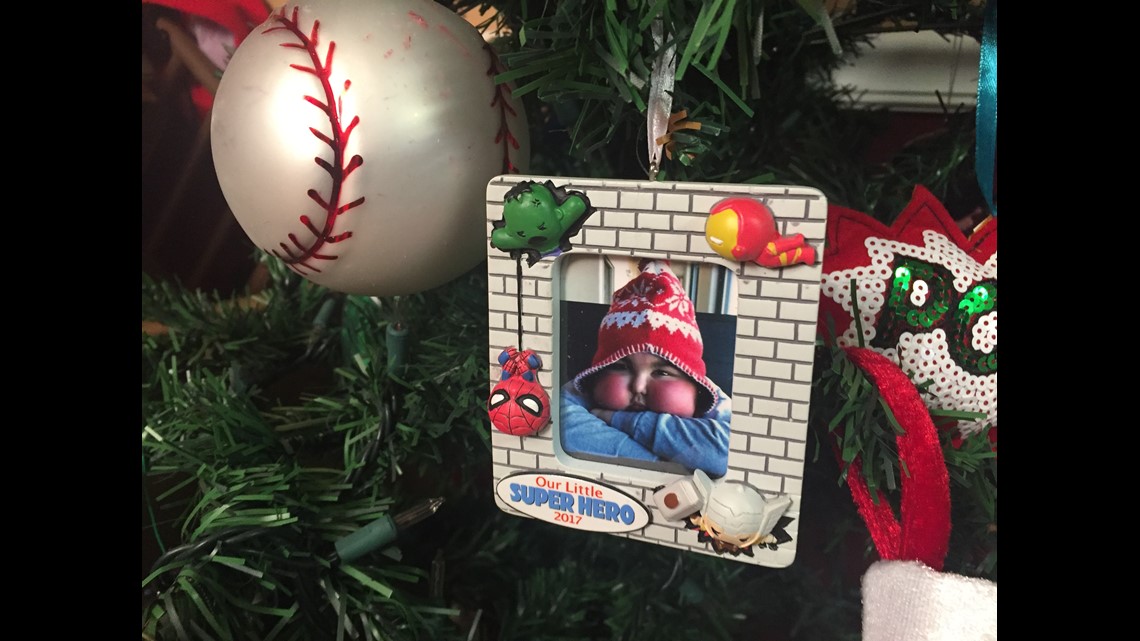 Within a week of the story going public, the house was being filled with cards and gifts. Christmas ornaments arrived from nearly every state in the U.S. There was a card from Vietnam, messages from students at a school in Japan, and ornaments from London and Paris.
The kindness of strangers brought a true spirit of Christmas into the Dobbs home. There was so much joy. Brantley would laugh and smiled as he helped open stacks of boxes and find the treasures of enouragement inside.
He could feel the love and support sent with each one. "I love all of them," Brantley said.
Every gift has made a difference.
PHOTOS | Brantley Dobbs is Brave Conquers Fear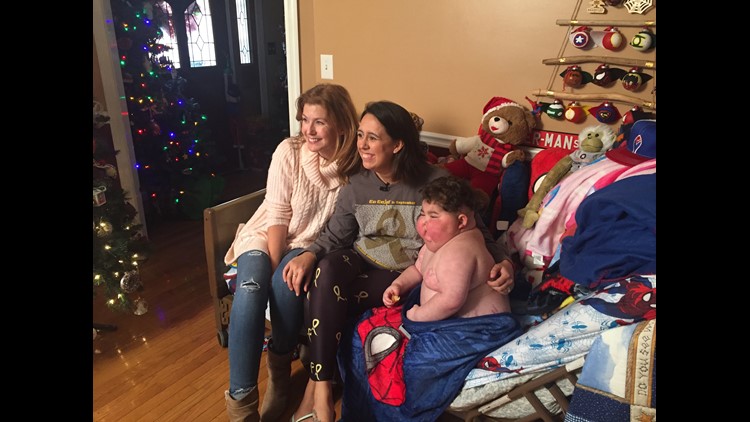 There have been thousands of them. Nurses and staff at Hospice Atlanta helped sort and deliver them. It was a true labor of love towards one of the many families they have help through such difficult times. One of the nurses said it has shown the goodness of people everywhere.
Brantley's mom agreed. "It showed us how Brantley touched so many lives and that means more than we can say." She said, "So many people sent love our way when we needed it most, thank you."
That is why the Dobbs family is planning to share ornaments with other sick children in Brantley's honor. Some will be handed out later this week.
They hope to start a non-profit foundation by next Christmas to continue giving ornaments in memory of Brantley.
Brantley Dobbs never lost a tooth.
He did show people all over the world what courage looks like. He embraced every day with a smile. He demonstrated that joy is medicine for the soul in the hardest of circumstances. "He taught us unconditional love." His mom said.
Brantley passed away peacefully with his family all around him.
Lucy was asleep at the foot of his bed.
They know Brantley is now continuing his conversations with God, face to face.
Brantley Dobbs will always be Brave Conquers Fear.
Brantley Dobbs is Brave Conquers Fear