A Harker Heights woman is using the arts to give back to the community and impact children around the area in a positive way.
Amelia Rabroker taught art in Killeen Independent School District for more than a decade, but she always wanted to do more.
"I just didn't really see any art in the community or a lot of teaching of the arts, and it was just something I was very passionate about," Rabroker said.
Rabroker created Tap Tap Art School six years ago. The school has a mobile classroom and a building where dozens of children take art class, hold birthday parties and participate in after school programs.
Children enjoying Tap Tap Art School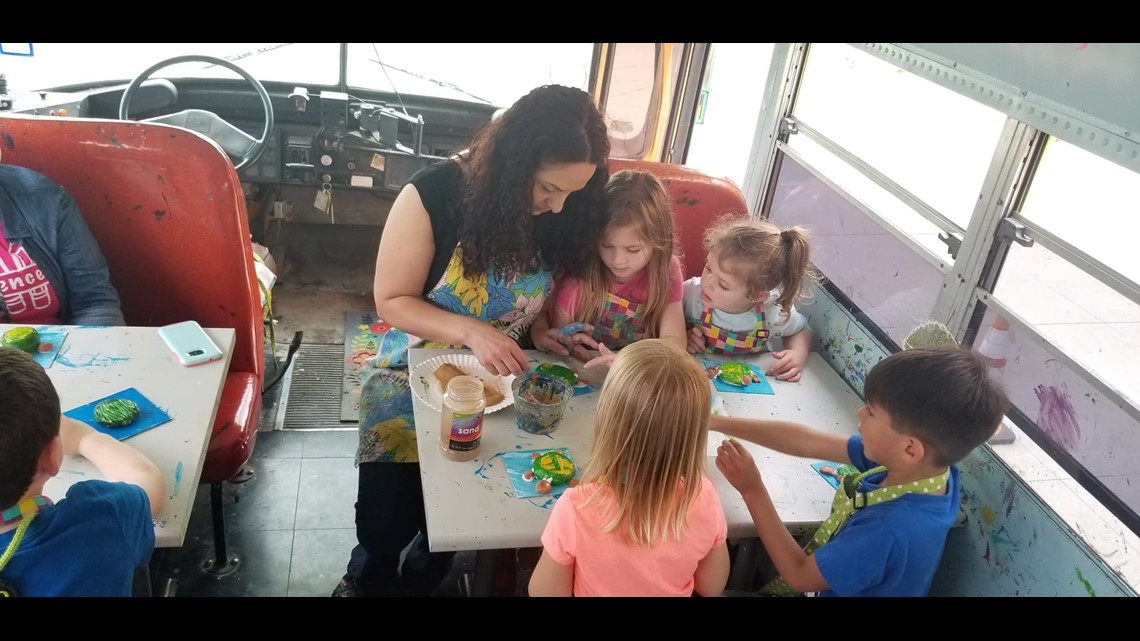 Each week, the Tap Tap staff helps students find their voice and hidden talents. The kids try painting, drawing and sculpture-- but it's not just about art.
The children also learn about history, culture and giving back.
"I kind of overheard some of the kids and they said, 'I just love this place. It's the only place I get to be myself,'" Rabroker said. "That was a real compliment."
The children also get an introduction to animation and computer graphics.
"Not all kids want to do football or cheerleading," assistant director and art computer teacher Devan Mingo said. "Some of them just want to sit down and draw pictures. They want to put beauty back into the world or find a way to tell their story. We're just helping to build up their voice."
Every member of the school's staff shares a common goal: Help turn these children of today into well-rounded, confident and productive adults of tomorrow.
"It's so important for our children to be creative thinkers and to be problem solvers, and really that comes from the arts," Rabroker said.
The school also holds pottery classes for couples and adults.
As for what's next, Rabrokr said business is doing so well that they plan to expand very soon to serve even more people.
For more information about Tap Tap Art School visit their website or their Facebook page.
If you know of someone Emani should spotlight in the future email her at epayne@kcentv.com.
POPULAR ON KCENTV.COM: