BELTON, Texas — Kids against Hunger teamed up with the Belton community to send food to local and Haitian families with Feeding Friendzy Thursday.
The inaugural event was held at the Expo Center and aimed to give back and fill bellies. Organizers hoped to package more than 100,000 meals, or 16,000 bags, to help children and families locally and in Haiti.
Feed Friendzy with Kids Against Hunger in Belton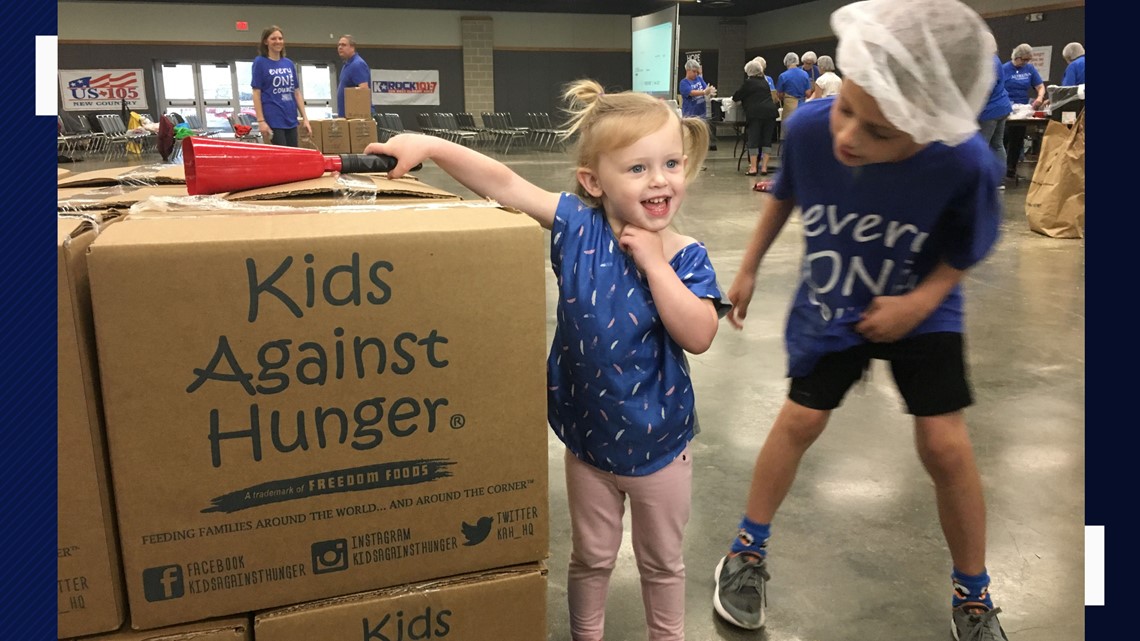 Attendees were separated into groups and spent time packing meals like rice and beans into bags to send to the hungry.
They also had a competition to see which team could pack the most meals in a given period of time.
Kids Against Hunger director Jeff Edigo said it was a fun way to come together to give back.
Other stories on KCENTV.com:
Waco mother could face charges after police issue Amber Alert for children forgotten at day care
Peter Mayhew, original 'Star Wars' Chewbacca actor, dies at 74
2-millionth Dr Pepper museum visitor will win a year's worth of soda