KILLEEN, Texas — Killeen police were looking for a man Thursday morning they said started randomly shooting at objects near the Bridgewater Retreat apartment complex on Hallmark Ave.
Police Chief Charles Kimble said Nathan Eric Nance, 43, was last seen in the 500 block of Wolf St.
Kimble said Nance started shooting around 6:40 a.m. but no one was injured. Kimble said Nance may be mentally unstable.
Killeen police and the Texas Department of Public Safety were actively searching for him with a K9 unit and a helicopter. They were focusing on Veterans Memorial Blvd, Kimble said.
Kimble said they have dealt with Nance in the past and they were looking into his criminal background.
Police asked people to stay away from the area and for anyone driving to find alternate routes.
Police said students living at the complex had already been picked up and were not in any danger. Police said they were working with Killeen Independent School District police and would modify routes home if needed.
KISD spokeswoman Taina Maya said in a Facebook live all schools in the district had been given the all-clear a little after 11 a.m.
Bellaire Elementary School Principal Lavonda Looney sent a message to parents of students.
"Killeen Police are searching for an armed suspect in the area. We have secured the campus and all students are safe.
"Out of an abundance of caution we have brought all students inside from portable buildings, and there will not be outdoor recess until we are notified that the suspect has been apprehended by police. Once again, all students are safe.
"We will send a follow up ConnectEd when we have the all-clear from Killeen Police."
A spokeswoman for KISD said no schools in the area were placed on lockdown.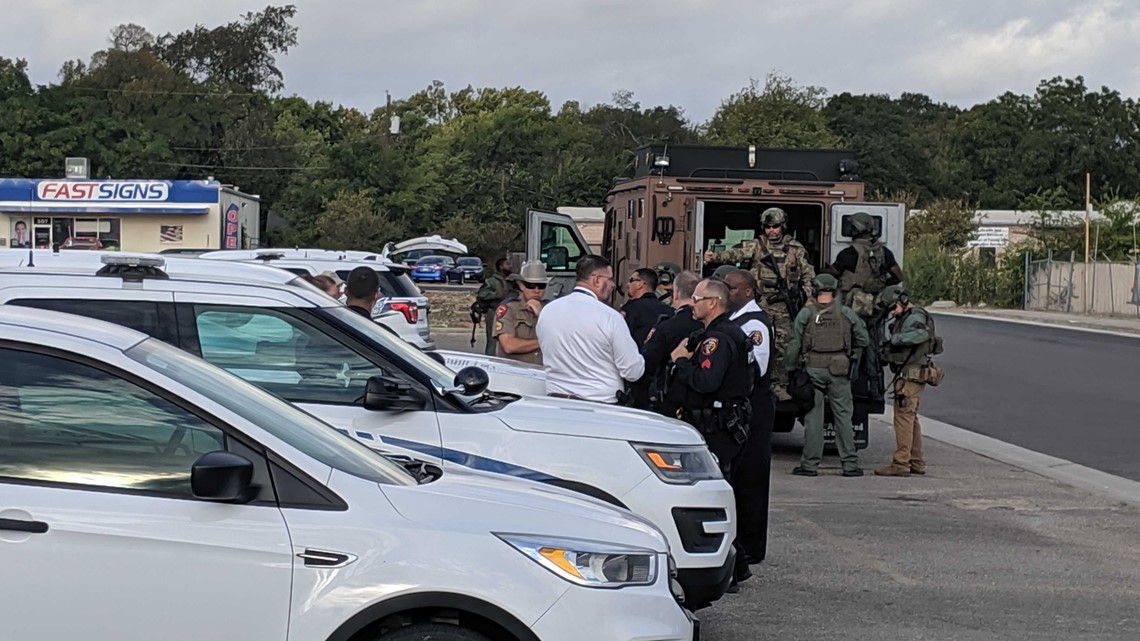 This is a developing story and will be updated as new information is released.
Other stories on KCENTV.COM