Several Houston-area schools showed their support for Santa Fe High School on Wednesday.
Some held moments of silence while others raised their voices.
Clear Springs also posted a photo showing students and staff wearing yellow t-shirts with the Santa Fe High School logo.
1,200 of the shirts were sold in one day and raised $12,000.
"We are feeling for them and we all support them as they try to move past this," said Dickinson High School student Andrea Rivas.
About 30 Dickinson High School students held a "lie-in" around a statue of the school's mascot.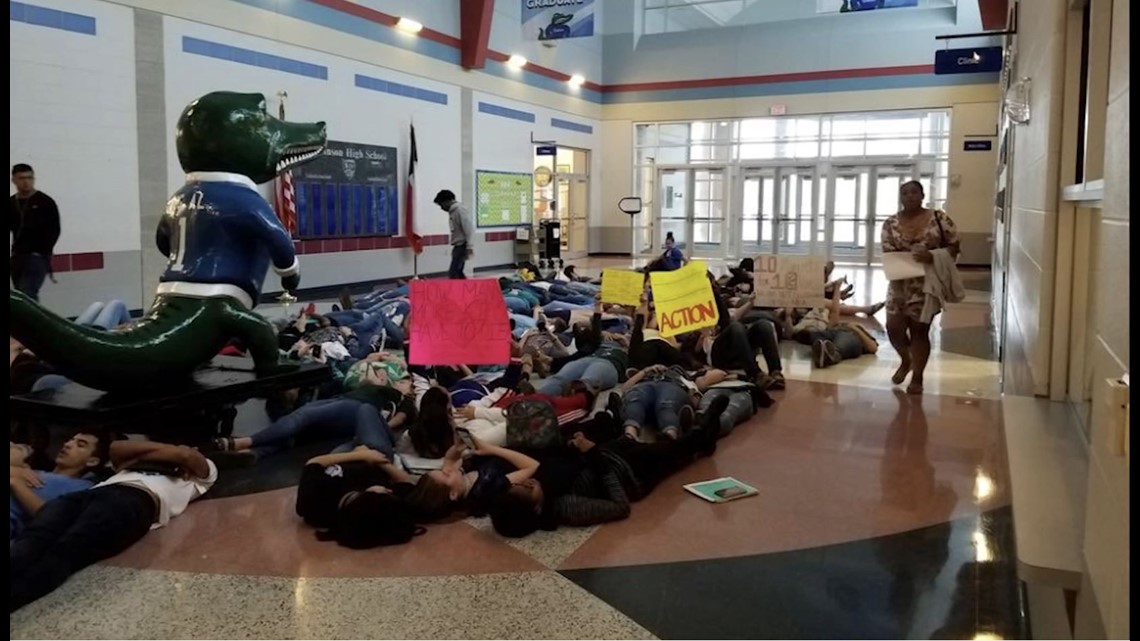 Some had posters that read "10 minutes for 10 lives."
"This is just way too common and we shouldn't't have to fear for our lives at school," said Dickinson student Nyah Taylor.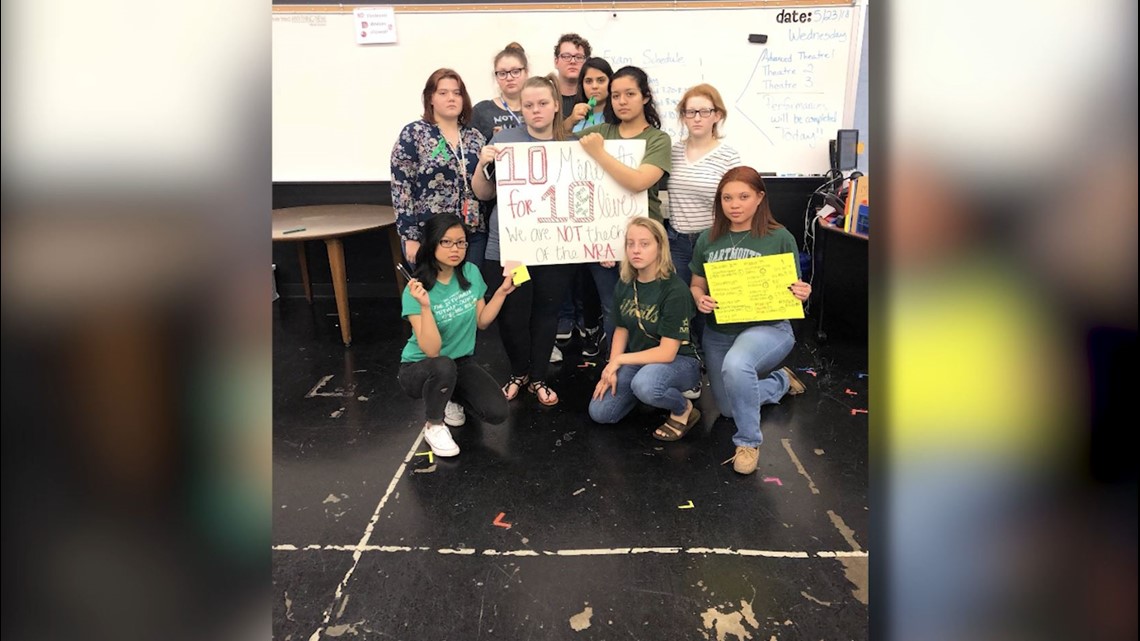 "This was showing them that we're here for them," said fellow student Colbee Dickson.
"They're such good people and so pure, and didn't deserve this," said student Lydia Swart, who knew one of the Santa Fe victims.
Santa Fe High has hosted the Clear Springs choir during competitions. Now, everyone appears to sing in one accord.