Update: The four adults who were caught on camera in a disturbing video of what appeared to be an attempted burglary in Killeen back on Nov. 18 were indicted Wednesday by a Bell County Grand Jury for aggravated robbery. The status of the fifth person -- a minor -- was unclear.
CENTRAL TEXAS -- A Killeen woman has shared disturbing video of an attempted burglary in an effort to warn other residents to be on alert and to keep the would-be thieves from targeting anyone else.
The footage was captured on a Vivint home security system around 1:08 a.m. Nov. 18 in the 2200 block of Fieldstone Drive off of Willow Spring Road in Killeen.
The victim said she heard glass break toward the front of her house. When she went into her living room, she realize someone had broken her window. So, she called 911.
While the woman was on the phone with 911, a guy in a jersey knocked on her door and asked if she was okay. But, the woman claimed the male in the jersey was only a distraction to allow the other guys to approach with guns.
She said the trio was going to rob her but saw she had four dogs and ran away.
When police arrived, officers said they found the guy in the jersey in front of the house claiming to be a concerned neighbor. As the victim suspected, police later determined he was involved, so they arrested him. Investigators also located two suspicious vehicles nearby. They determined the occupants in the vehicles were the other suspects in the incident and arrested the occupants in both.
In total, four adults were arrested and one juvenile was taken into custody. All five were charged with burglary of a habitation. The four adults were identified as Gjavion Smith-Williams, 17, Davieon Reed, 22, Jamal Marbury Jr., 18, and Daquan Lavant, 18.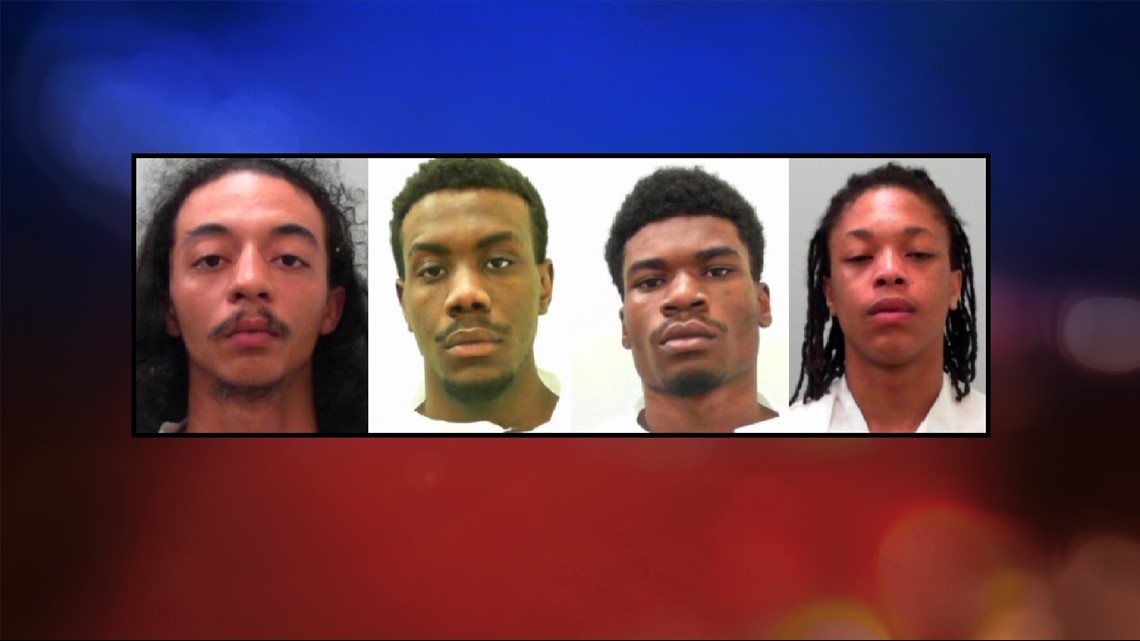 Justice of the Peace Bill Cooke set bond at $100,000 for each suspect. The four adults were transferred to the Bell County Jail.
Nothing was stolen during the botched heist. And, police successfully located all the weapons that were used and the clothing worn in the video.