MOODY, Texas — Central Texans with loved ones buried in Moody's Mount Zion Cemetery were angry Wednesday after learning several grave sites had been vandalized.
The all-black cemetery, located at the intersection of FM 107 and Dove Rd., has served as the final resting place for Moody residents' loved ones since it was established in 1912.
"My father, my mother, my brother, my grandmother, uncles, aunts, and cousins are all there," Patricia Allen said.
Allen said tire marks that showed up Tuesday suggested someone drove straight through the cemetery.
"I feel sad and discouraged that people would even do a thing like that," Allen said. "I don't care if it's a black cemetery or a white one. It's disrespectful."
Tire marks ran over some headstones, and one was broken in half.
A World War II veteran's grave was destroyed.
Moody's Mt. Zion Cemetery vandalized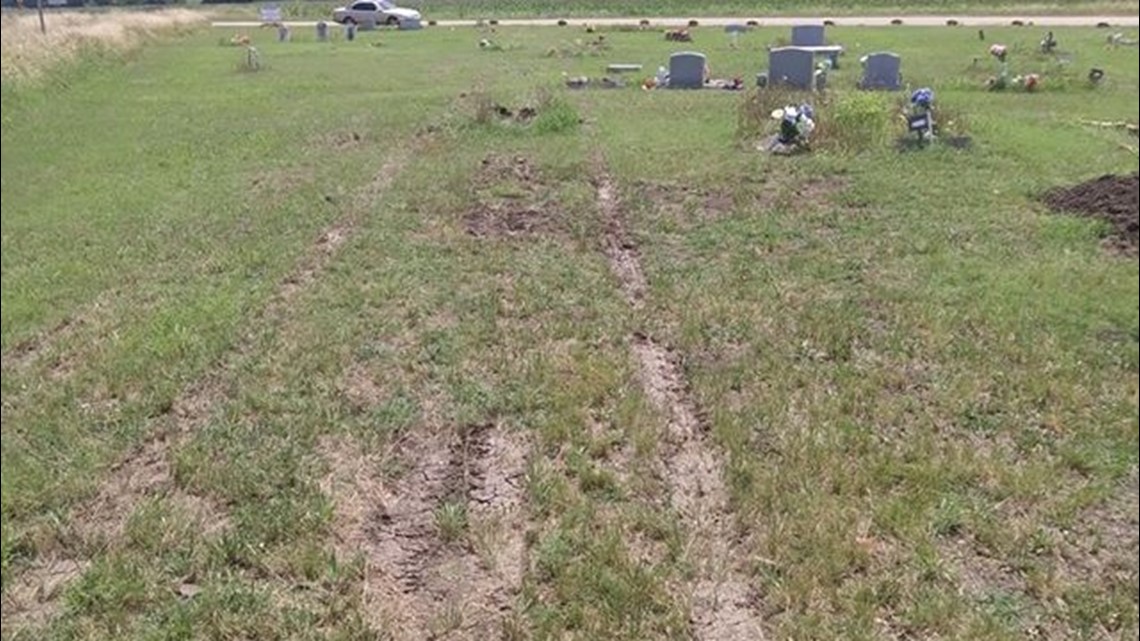 "Why? Is it anger? Is it fun? Games? Why?" Allen asked.
Bonita Brown has loved ones in the cemetery as well. She said she may know why someone would do this.
"Just hatred," Brown said. "Why bother the dead? The dead can't hurt you. It's the living that can."
Brown said she hopes the person responsible will understand what they did was wrong.
"Some people don't even get respected when they're alive," Brown said. "When they're dead they still don't get respect."
A report was made to the Moody Police Department, but they said the cemetery is not in city limits.
The McLennan County Sheriff Department said they are looking into the incident.
POPULAR ON KCENTV.COM: