KILLEEN, Texas —
Eboni McMurray, 23, of Killeen was identified and found in Killeen. She was taken into custody without incident on Thursday after allegedly robbing a Killeen bank, according to the Killeen Police Department. McMurray was charged with one count of bank robbery.
She is currently in the custody of the United States Marshals Service, according to the Killeen PD.
The Killeen PD investigated a bank robbery that happened at the First National Bank located at 4304 E. Central Texas Expressway. Officers received a 911 call about the incident on Wednesday at around 5 p.m., according to the Killeen PD.
Officers were told that a woman walked into the bank and walked up to the teller. She showed a weapon and demanded money, according to the Killeen PD.
McMurry approached the teller and said, "Fill the bag." She then pointed a firearm directly at the teller, told the teller she had five seconds to comply, and began counting down from five. The teller filled the bag with money and McMurray left the bank with about $2,500.
The suspect was described as a 25-30-year-old woman who is about 5 feet 6 inches tall. She was last seen wearing a pink hat, a blue and red shirt, blue sweatpants, and carried a black handbag, according to the Killeen PD.
This investigation is ongoing. Killeen Police asked that if you have information about this Robbery, please contact Crime Stoppers at 254-526-TIPS (8477).
Killeen bank robbery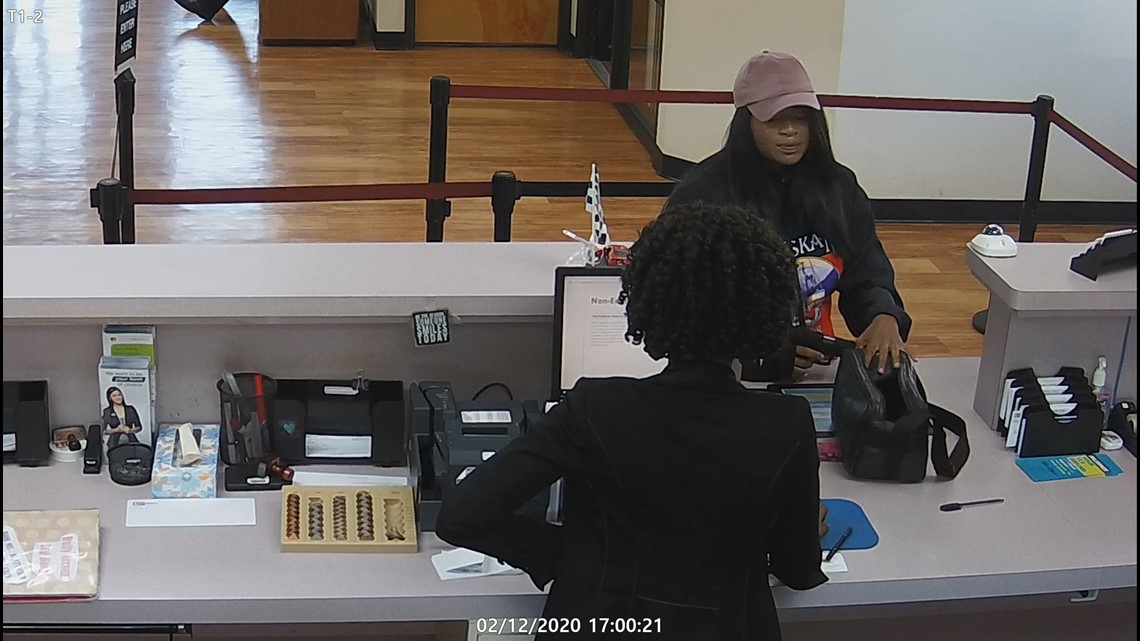 Popular on KCENTV.com: