BELTON, Texas — Storms that rolled through Central Texas Wednesday night left quite a surprise for the owners of Dead Fish Grill in Belton.
Thunderstorms in the area caused some damage to the seafood restaurant. See for yourself:
Dead Fish Grill storm damage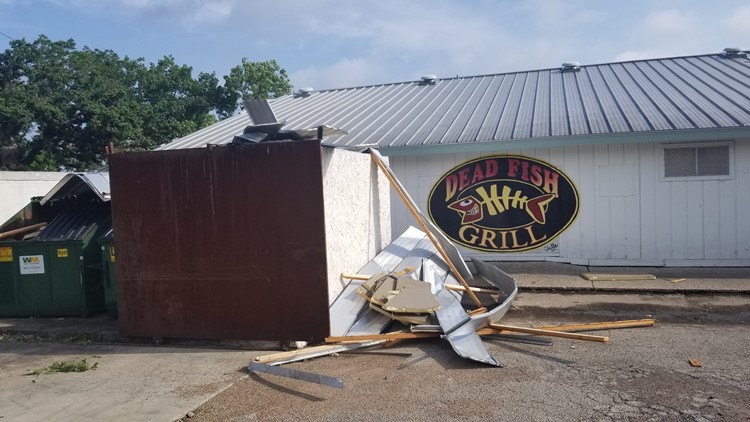 Parts of the restaurant's roof were peeled back and thrown by wind.
Windows were even blown onto the patio.
KCEN Channel 6 has sent photos the manager sent us to the National Weather Service to see if this was possibly the work of a tornado. However, it is most likely the result of strong straight line wind.
Other stories on KCENTV.com: