FRANKLIN, Texas — Texas Governor Greg Abbott has issued a state of disaster for Texas Counties impacted by last weekend's severe weather, including Robertson, Madison, and Leon counties.
The governor's proclamation said the storms "caused widespread and severe property damage." Franklin, in Robertson County, saw 55 buildings destroyed by an EF3 tornado in Saturday's storm.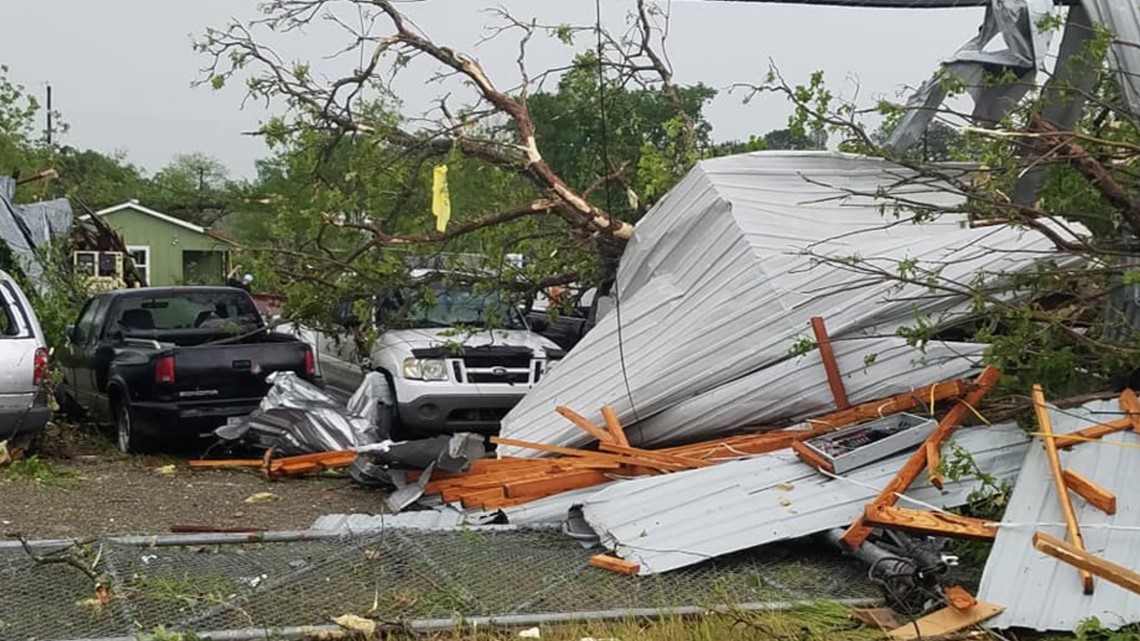 The proclamation authorizes the use of available state resources to help the affected counties and frees up counties from having to go through certain state regulation.
Nine counties in all were part of the declaration: Cherokee, Freestone, Houston, Leon, Madison, Nacogdoches, Robertson, San Augustine, and Shelby.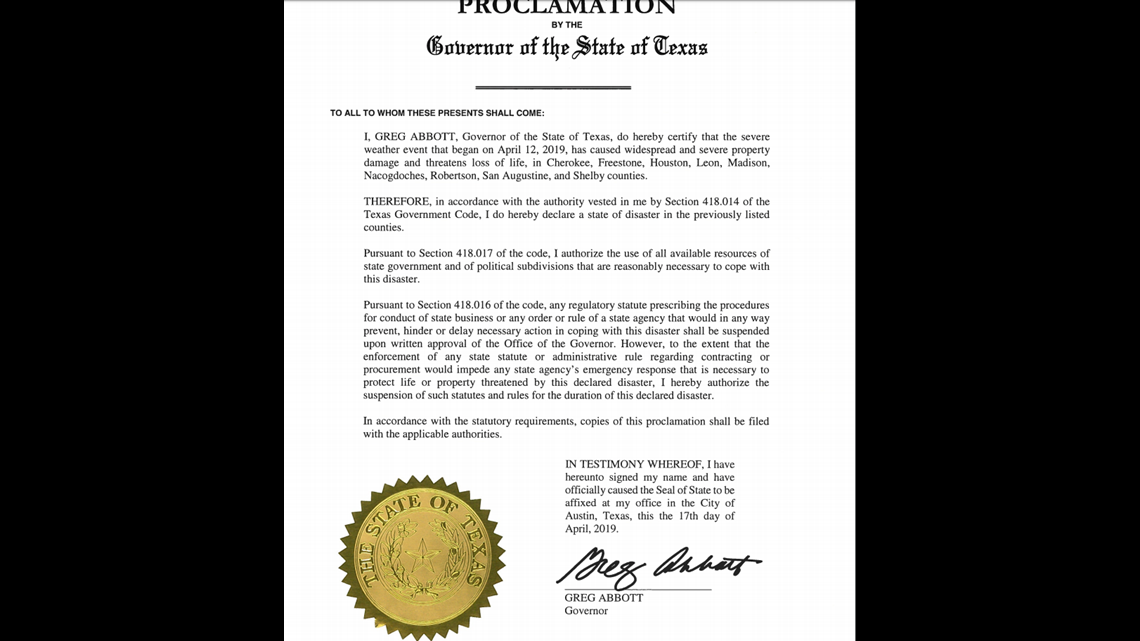 The National Weather Service in Fort Worth estimated the peak wind speeds of the tornado reached 140 miles per hour within a two block corridor on the south side of town.
By the time the EF3 tornado had moved through town, around a dozen people had been injured, according to Laura Thibodaux with the CHI HealthPoint clinic in Franklin.