AUSTIN, Texas — Gov. Greg Abbott made a plea for Texans to begin following the proper safety protocols to prevent the spread of COVID-19 in a press conference Monday afternoon.
Positive cases have been dramatically increasing in June. Abbott said if more isn't done to slow the spread Texas could be forced to shut down again.
"If we do not start wearing masks to slow the spread of COVID-19, it could result in [businesses] actually having to close back down," said Abbott. "Our goal is to keep businesses open, to keep society engaged, and one of the most effective tools that we can do that is by people wearing masks."
Abbott also pointed out the rise in the positivity rate which as of June 21 was at 9.51%. That's the highest it's been since April 21.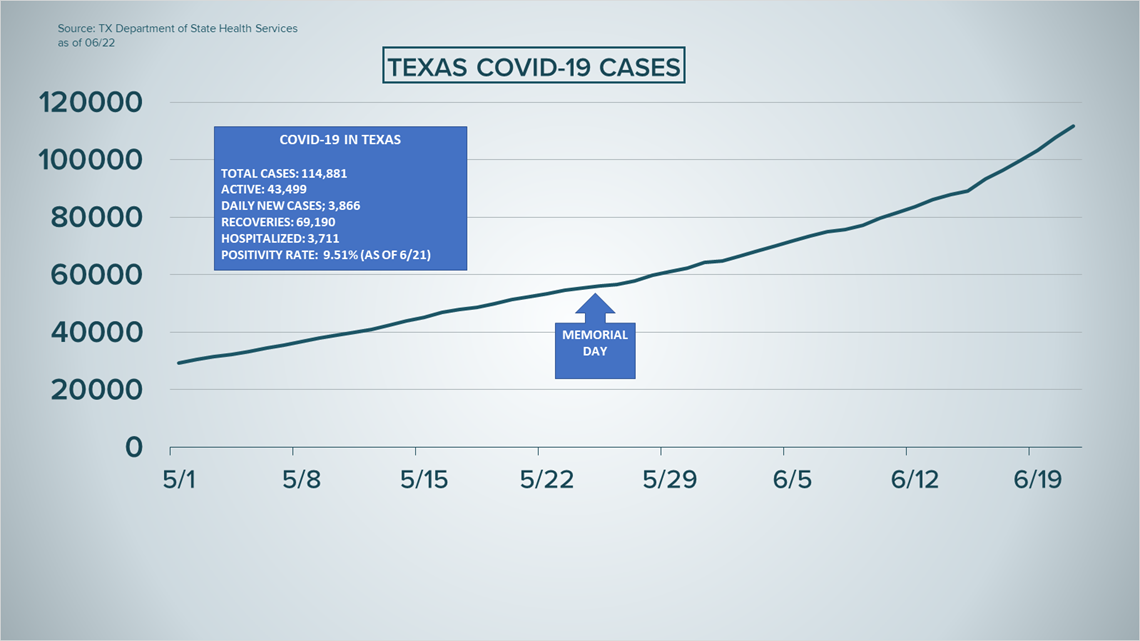 Waco Mayor Kyle Deaver issued a mandatory mask ordinance Friday night. It requires all employees and visitors of businesses to wear face masks where social distancing is not possible. The cities of Hewitt and Woodway issued similar orders over the weekend.
More than 13,000 tests have been conducted. Eleven people are in the hospital and all of them are in critical condition and 145 people have recovered.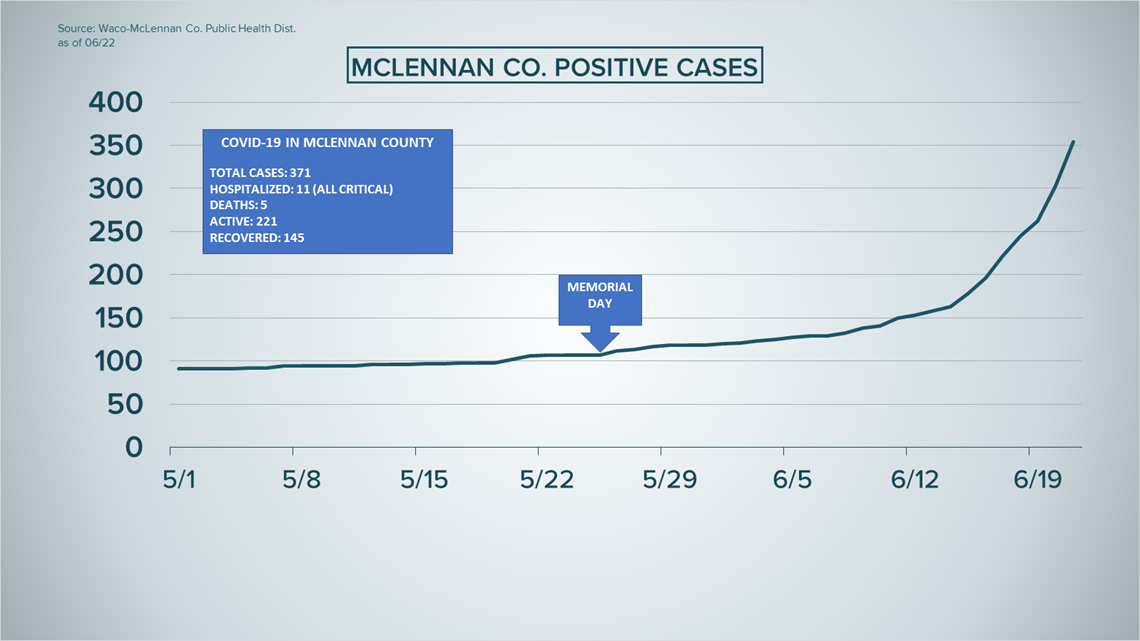 Ten people have died in Bell County. The positivity rate is 3.34%.
Bell County Judge David Blackburn said Friday discussions about a mask ordinance have occurred and he expected them to continue this week.