"I didn't have any understanding around it. For me, it was just my personality. It's just who I was as a character and as a person," Gooding said. "There are times that my anxiety becomes overwhelming, and it triggers my depression. I will then, at that point, need to take medication so that I can kind of reduce the symptoms."
Experts often see that combined methods of treatment are the best approach in managing symptoms and triggers.
"All the literature would say that the best treatment for all psychiatric conditions, but particularly depression and anxiety, is the combination of therapy with medication," Dr. Jessi Gold, an assistant professor of psychiatry at Washington University in St. Louis School of Medicine, explained.
In recent years, those suffering from anxiety have been turning to alternative methods of treatment since no one approach has proven to consistently have efficacy across the board.
"Deep breathing, things like exercise, things like meditation. There are all options to help decrease your anxiety, both in the moment and preventatively. But you shouldn't just do it because someone tells you to do it. You should try it out, see if you like it, see if it works for you," Gold said.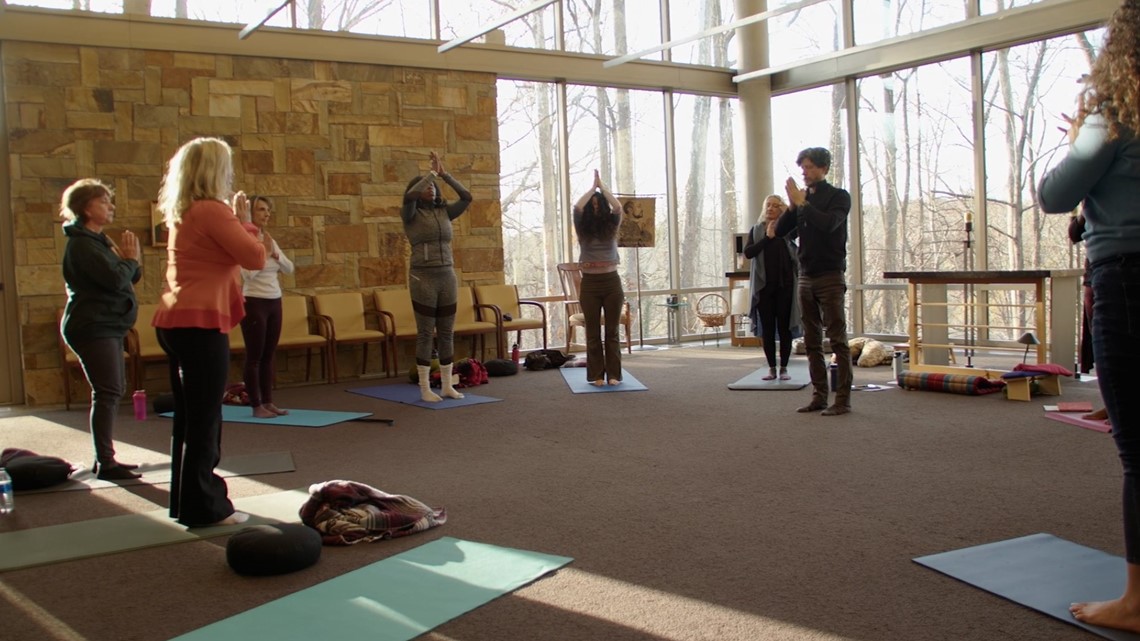 Upon leaving the military, Navy veteran Joseph Blackwell realized he didn't have mechanisms in place to help manage his anxiety.
"I realized real quick that I couldn't separate from the monster long enough that I could get skills or I could calm down long enough," he noted.
"I want to be able to turn him on, but I want him to be controlled. I want him to be managed and then be able to turn him off and put him in his little box," he said referring to his struggle.
Among the methods gaining traction for helping people combat anxiety are mindfulness and meditation.
Those like Rachel Abraham have turned to yoga as a way of exploring mindfulness. She began the practice years ago and in the time since, has obtained her own teaching certificate, on top of actively attending retreats.
"I was very resistant to pursue medication as an option, that goes for talk therapy as well. But I've come to lean on both of those tools in addition to my meditation practice, to support my healing," Abraham explained.
In a groundbreaking new study by Georgetown University, research shows meditation can even be as effective as medication when it comes to treating anxiety disorders.
In the study, 80% of participants taking medication reported several side effects, with 15% reporting one side effect in particular - increased anxiety.
"Medication doesn't always work for people with anxiety, or it may work for a little while and tolerance kind of builds and then it doesn't work so much and people are moving around and trying different medications," psychotherapist and Founding Director of the Mindfulness Center of Atlanta Mark Dannenfelser explained.
"There's reliable research now that shows if you practice mindfulness, there can be physical changes in the brain," he added. "This is this idea of neuroplasticity that we hear so much about, that just using my mind in a certain way can actually change how the brain functions and also physically how the brain is."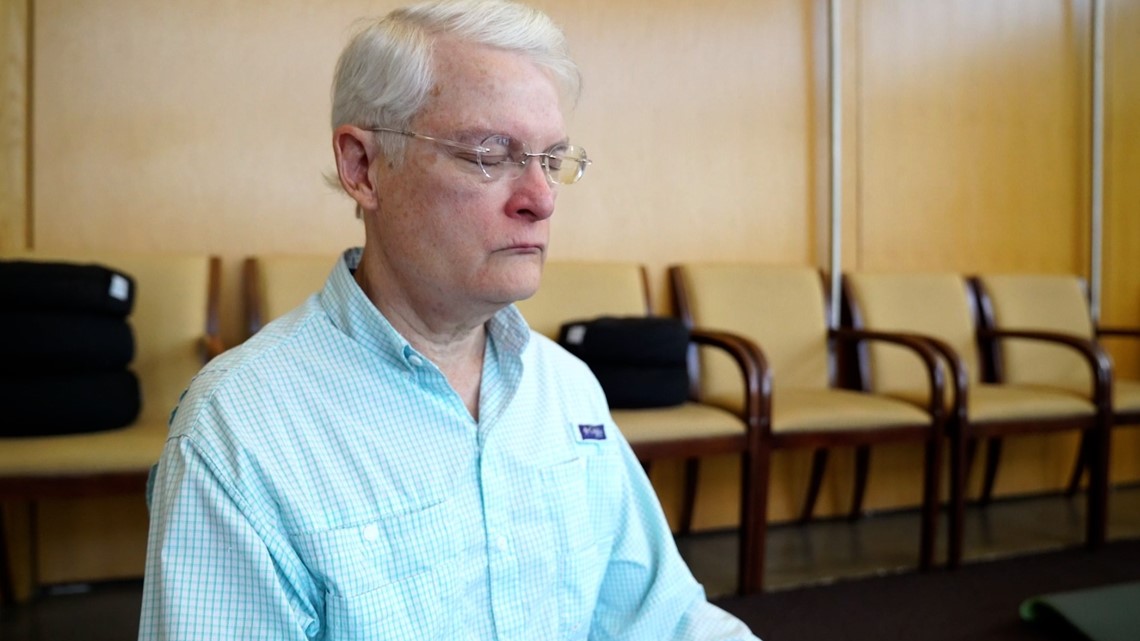 Our brain's ability to change in response to stimuli is key in understanding treatment efficacy.
Still, while some are turning to medication or mindfulness, others are using alternative treatments like ketamine infusions as a means of working toward better mental health.
Among those is Blackwell, who noted his decision came after a progression of medication, mindfulness, and cognitive therapy.
"What happened to drive me to ketamine is that I wasn't able to turn off the triggers. I can start seeing that they were coming. But I couldn't stop them," he explained. "Now I recognize what happens after the fact. I recognize some of the triggers."
Studies show repeated ketamine infusions have cumulative and sustained antidepressant effects.
"Our requirement is either they have to come in with a referral from a psychiatrist or a mental health practitioner," explained Wesley Karcher, CRNA and co-owner of Invictus Clinic co-owner, a ketamine treatment center in the Atlanta area.
Ketamine is an FDA-approved medication but not specifically for psychiatric disorders.
Ketamine infusions are typically administered in small doses intravenously and in a controlled setting. Each session lasts about 40 minutes with a mandatory recovery period before patients can leave.
"They're awake. They're just in this sort of disassociated space. It's not a true psychedelic, but it's a psychedelic like experience," Karcher added.
For Blackwell, it has been a life changing treatment.
"I would watch what happened to me and my trauma event through multiple arms. And then basically at the end I would see that, OK, in the end, the only thing that mattered is how I responded to it then and after, and that I made it out safe," he explained, looking back on his progress.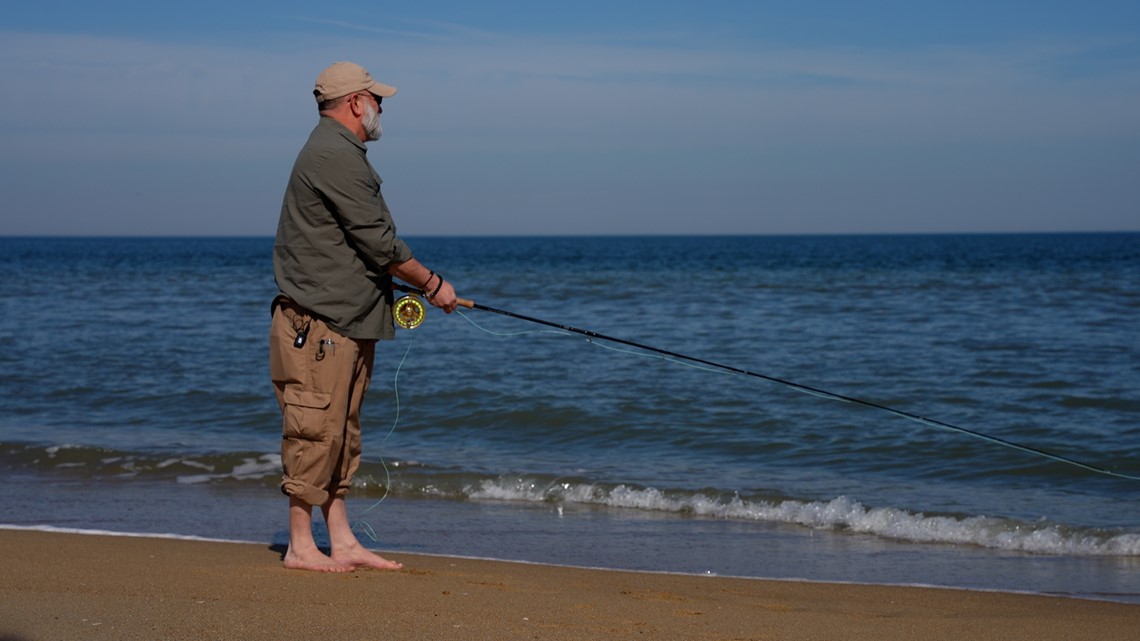 Experts note that while most treatments can prove to be helpful in managing anxiety overall, but no cure exists.
"Coping skills are really like hobbies, and they're not something where one size fits all," Dr. Gold said.
She added, "medication can have really amazing results in anxiety. But at the same time, I often tell people, well, of course you still have the worries. Of course, you still have the triggers. Of course, there are things still going on in your mind that medication is not going to wipe away."
Gooding, in her work as a therapist and mental health advocate, continues to encourage those around her sharing a similar path to wellness.
"Not every person is going to feel everything and not every person is going to feel anything. It's just understanding. What does it look like for you? And then what is it that I need to do to get to a point where I have a better management of this diagnosis?," she explained.
For Blackwell, regaining the love and trust of his family remains his priority despite the ups and downs of his wellness journey.
"I don't believe you can ever get rid of him no matter what treatment you do. There is no way to completely bridge what your old memories were," he said. "I also believe that the things that we go through, the struggles, we call it 'what crosses we bear' also makes us who we are today."