Friday, July 14 marks 38 years since Laura Mendoza last saw her baby sister, Angelica Gandara, who vanished just minutes from her home in 1985.
Throughout that time, Mendoza said her family remains in the dark about what happened to her sister.
"She's still missing and we still don't know, [don't] have any answers. To this day," Mendoza said. "We don't know anything from the first day she disappeared to this day."
Still, Mendoza said she and her family are hopeful for answers -- a sentiment shared by the Temple Police Department as detectives talk about the next steps in their investigation.
The baby sister
Angelica was her name personified: An angel to the Gandara family.
As the baby of the family, Angelica was the closest one to her parents, Olivia and Humberto Gandara, and would often be found with them or her grandmother, Mendoza said.
"She was very quiet," Olivia Gandara said in Spanish as she described her daughter. "I don't know why, but she was a very timid, fearful girl. I remember one time when we went to Mexico, she was scared of the motorcycles that drove past us on the bus. I don't know why."
Like her mother, Mendoza described her sister as timid but said she was also a sweet, quiet girl.
"She really wasn't into sports, she was a homebody," Mendoza described. "She loved to play... go to my grandma's a lot... She was really special and kind, loving."
Photos of Angelica Gandara
The day Angelica disappeared
It was a hot summer day, just under 95 degrees, in Temple, Texas on Sunday, July 14, 1985. The Gandara family made plans for a family outing, but 11-year-old Angelica didn't want to go, Mendoza said.
Instead, Angelica wanted to spend time with her grandmother at her house in the 700 block of N. Main Street, which was just a few blocks away from her own home in the 800 block of Sixth Street.
"It's really not a far walk," said Deputy Chief Jeff Clark, head of Temple Police Department's Investigations Bureau. According to Google Maps, the walk takes less than 10 minutes.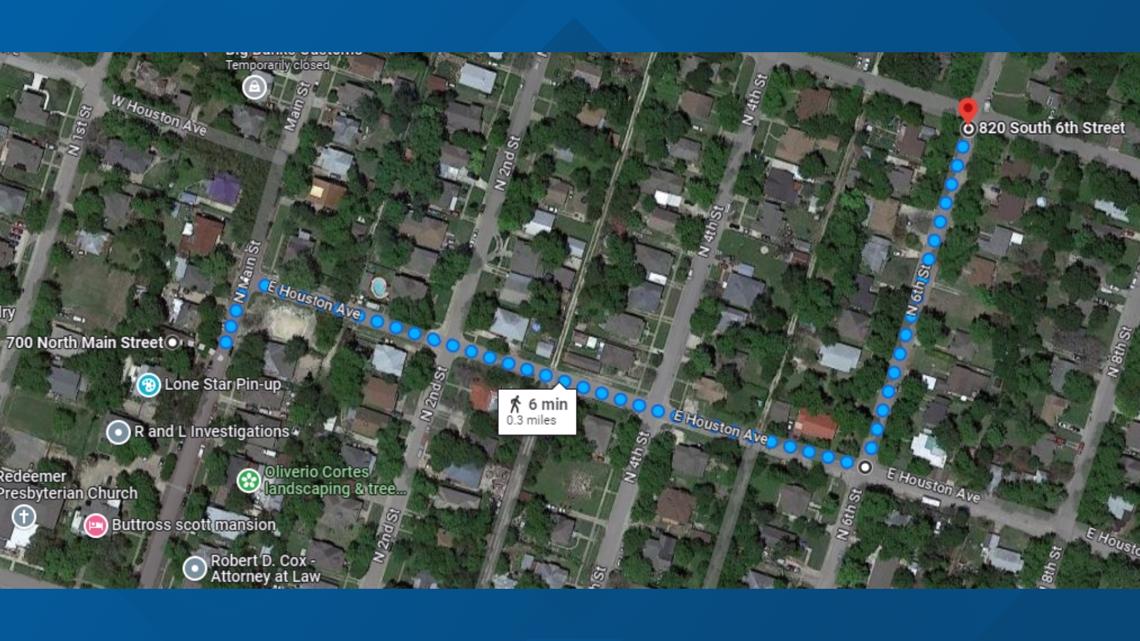 On her way to grandma's, Angelica stopped by her friend's house and asked if she wanted to join, a detail police were able to confirm later, Clark said. Her friend passed on the offer, so Angelica then proceeded to her grandmother's house without a hitch.
When it was time to head back during the early evening, however, Angelica never made it home.
"She has never been seen since that time," Clark said.
'Where's Angelica?'
Around 5:30 p.m. to 6 p.m. that same day, Mendoza recalled her mother, Olivia Gandara, asking where Angelica was and if she'd seen her. When she didn't know, Gandara called up their grandmother who then informed them that Angelica left her home around 5 p.m.
"So she should have been home by now," Mendoza remembered thinking.
Thinking it was odd that her baby girl did not show up because it was unlike her, Gandara continued to phone her brothers, aunts, uncles, "all of the family," Mendoza said.
"The only place she would go would be... my grandmother's house, and she's three blocks away," Mendoza said.
"She wasn't one to just be out," Gandara echoed.
Gandara also called the police, but Clark said they wouldn't show up until the next day. That didn't stop Angelica's family from starting a search party for her.
"So, the first thing we did is started going up and down the streets, going into the park, going everywhere, looking. Going in the alleys, calling out her name... We were just up and down everywhere looking, knocking on doors," Mendoza recalled. "I don't think there was a door here in the area that we did not knock on."
"In the beginning, yes, I was passing out flyers and everything, looking for her," Gandara said.
Clark said police also conducted door-to-door searches within their neighborhood -- one where crime rarely happened -- over the next several days. He added that they conducted hundreds of interviews, too.
"Due to the age of Angelica being an 11-year-old, that, you know, obviously we suspect that there was some sort of foul play that led to her disappearance," Clark said.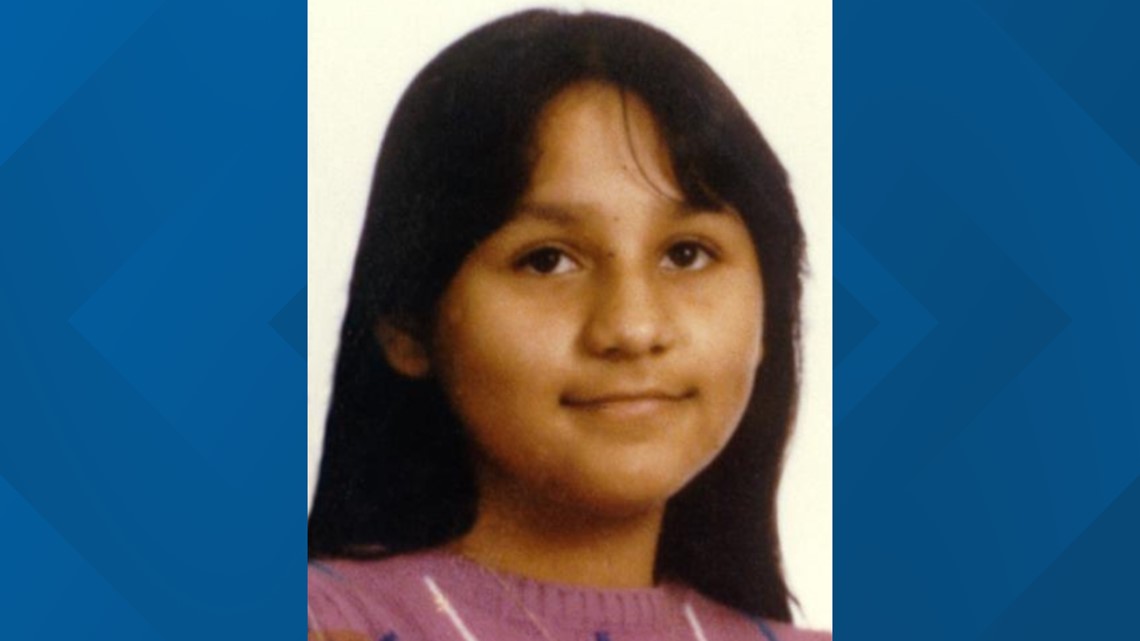 Two persons of interest
A convicted rapist and murderer
Ramiro Ibarra, 69, became the first person of interest in Angelica's disappearance.
Back in 1997, Ibarra was found guilty of kidnapping, sexually assaulting and murdering a 16-year-old girl in Waco. He reportedly committed the crime in March 1987.
While his trial was happening, Ibarra's former girlfriend told police about how Ibarra once confessed to her how he did "something very bad" in 1985, but he never elaborated to her, Clark said.
She proceeded to tell police that he once brought her to Cameron Park in Waco and that the area he brought her to "had a bad smell," Clark added.
Ibarra reportedly told her he killed a dog. "She just thought it was very strange because he was extremely remorseful," Clark said.
Police did search Cameron Park with cadaver dogs, but they didn't find anything related to Angelica, according to Clark.
A child serial killer
It wasn't until 2005 when Temple Police received its biggest (and last) lead on Angelica's case, Clark said.
Clark explained how detectives from the Garland Police Department had contacted them about three Dallas-area cases they were working on and how they believed their suspect could be involved in Angelica's disappearance.
"Basically, three female children had been abducted and murdered in the Dallas area," he said. "[They] had informed us that basically, they had a suspect in the case. His name was David Penton, who was currently locked up in prison in Ohio State."
Penton, now 65, was arrested in Columbus, Ohio for the abduction and murder of 9-year-old Nydra Ross, Clark said. Through this arrest, police were able to connect him to the murders of three Dallas-area girls: 5-year-old Christi Lynn Meeks, 9-year-old Christie Diane Proctor, and 3-year-old Roxann Hope Reyes.
Police also learned there was an arrest warrant issued for Penton out of Bell County over the involuntary manslaughter of his 2-year-old son.
Online records show Penton committed these child murders from 1984 to 1987/1988 while he was in his late 20s.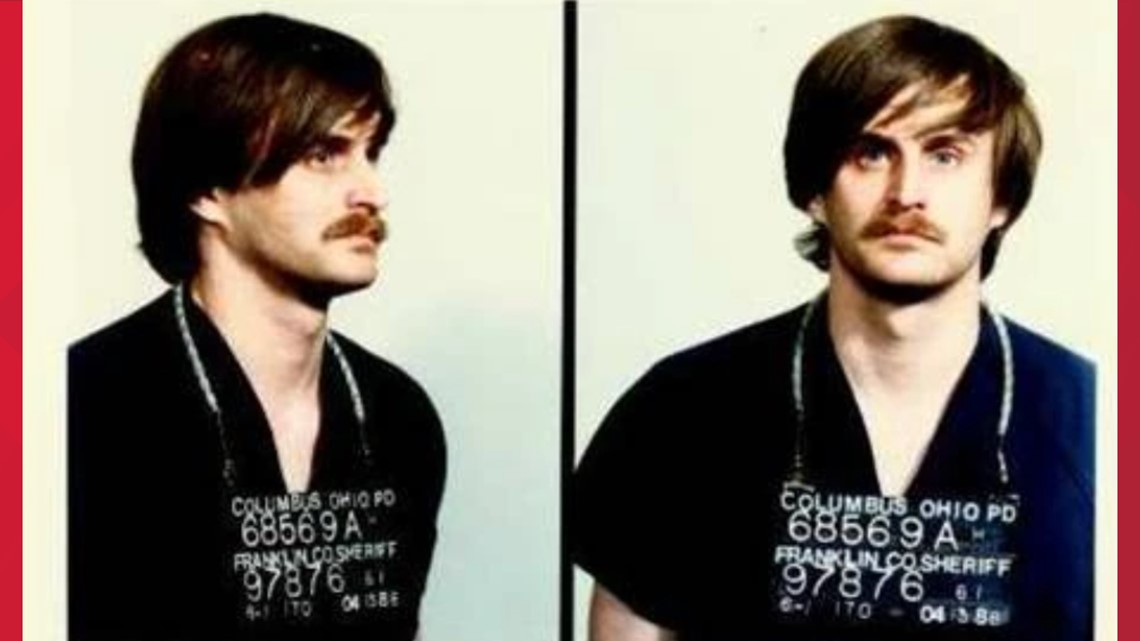 While locked up, Clark said Penton reportedly told his cellmates that he was involved with Angelica's disappearance.
"So these cellmates would talk, would basically say that David Penton would talk about multiple kidnappings and murders that he had committed across the country," Clark said. "And during those talks... he had mentioned Angelica Gandara."
Penton was living in Bell County around the time Angelica disappeared, Clark said, which resulted in him becoming "a very strong person of interest for the department."
Detectives with the department then flew out to interview Penton in 2005 and 2006, he said.
"Ultimately, they conducted several interviews of David Penton himself and during all interviews, he was adamant that he had nothing to do with the disappearance of Angelica," he said. "So, after those multiple interviews, it just kind of led, I guess you could say to a dead end because there was nothing there really. It did not generate anything that detectives could follow on back up here to actually connect him to her disappearance."
Other leads
Prior to Angelica's disappearance, police received a call about a suspicious blue vehicle that was reportedly in the neighborhood, Clark said. Two days after Angelica disappeared, police located the owner.
"They conducted extensive interviews and even administered a polygraph examination to the owner of that vehicle, which they did pass," he said.
Clark also mentioned how they searched the vehicle but didn't find any evidence linking to Angelica.
Two children in the neighborhood also claimed around 5 p.m. on the day Angelica disappeared, they saw her in Jackson Park -- just a block from her house -- next to a white truck with some blue or red paint on it. They said the truck was occupied by an older white male and female couple.
"Those same children also advised that the following day, they had seen Angelica with the same couple in that same park," Clark said. "Looking through the records, the detectives were never able to locate that vehicle or those two individuals."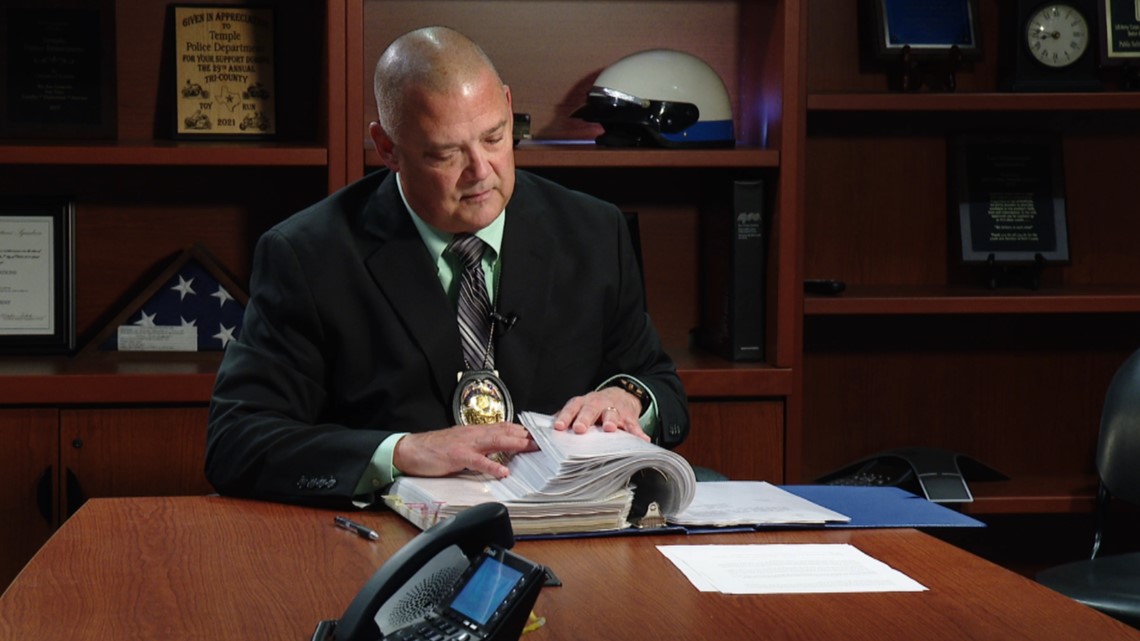 As he sifted through one of four binders in Angelica's case file, Clark said there is no physical evidence in her case.
"And that's the difficult part of this case," Clark said. "At least to our knowledge, there is no one that witnessed her actually, her disappearance and so there was never any sort of a crime scene located... The only thing investigators had to go on was just the description of clothing that, you know, her family had given them."
Clark mentioned police did get a DNA sample belonging to Angelica and that they entered it into a database in case evidence turns up in the future that it could be linked back to Angelica.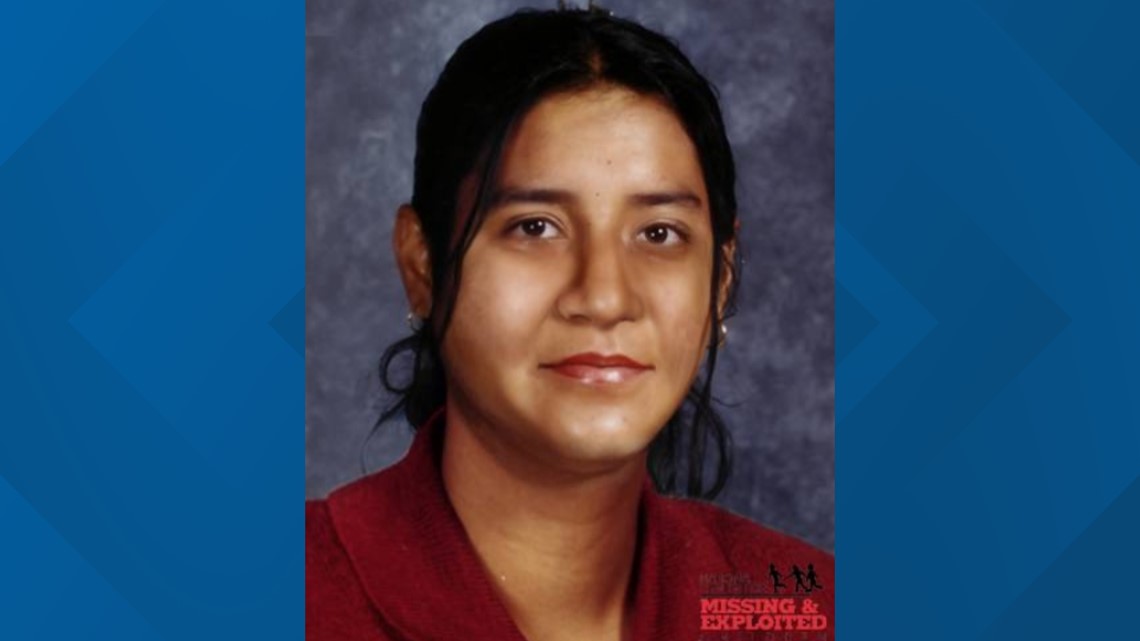 What's next?
The 2005 tip regarding Penton was the last lead police received regarding Angelica's case, according to Clark. Though he is hopeful this "Gone Cold" story may generate a new one, Clark said detectives are talking about revisiting Penton in Ohio.
Clark said despite Penton never admitting his involvement in Angelica's case, they are hopeful for one more attempt, especially now that Penton is older and in his 60s.
"I would say he was the strongest suspect," Clark said. "We're actually in discussions right now about possibly sending another group of detectives up there to at least attempt another interview to see if maybe he, you know, would be willing to give us any kind of information."
Today
As Gandara glanced over her daughter's portrait, an 11-year-old frozen in time, she remembered the dreams Angelica had for her future.
"I remember she would always say that one day, she wanted to grow up to be a teacher," she recalled.
Today, Angelica would be 49 years old if she is alive, Mendoza said.
"I really don't expect her to be alive, to be quite honest," Mendoza solemnly said. "My heart tells me that... but I've given it to the Lord and he's been our sustainer. Their faith in him... [has] given me peace and I hold onto that."
Still, Mendoza and the Gandaras hope someone out there knows something and will be able to bring her family some closure.
"I just want to say that if anybody knows anything about Angelica to please speak up," Gandara said. "That way, this thought we always have of 'what happened to her' can finally end."
*Reporter Baylee Bates and Producer Lilybeth Castaneda Valles contributed to this report.