KILLEEN, Texas — It's been nearly three years since Sarah Holley last seen her older brother, Michael Havekost, who would be 54 today.
"He's really all I have left... and now he's missing," she said as she looked down at his glasses and hearing aids, crucial items he left in his motel room at the Days N Night Inn in Killeen the night he disappeared. "It's hard."
Holley reported her brother missing in September 2020. Though his case is "so new" compared to other unsolved cases, it's considered "an active cold case," according to Detective Jonathan Firebaugh with the Robbery and Homicide Unit in the Killeen Police Department's Criminal Investigations Division.
"I have been beating the ground, you know, beating the streets trying to find anybody with any type of information," Firebaugh said.
Who is Michael Havekost?
If you ask anyone who knows Havekost, you'll hear them describe him all the same.
"He's quiet, I would say friendly, maybe a little too trusting," his younger sister said.
"The Green Bay Packers was his thing," Firebaugh shared. "He would talk football like a sportscaster would, you know? He was very into football. Very passionate about that."
Holley said her brother also loved holidays, especially Christmas.
"I would say when we were kids, Christmas day every year just, it was always fun and he was always so excited," she smiled at the memory. "I remember all those times. Just good Christmases."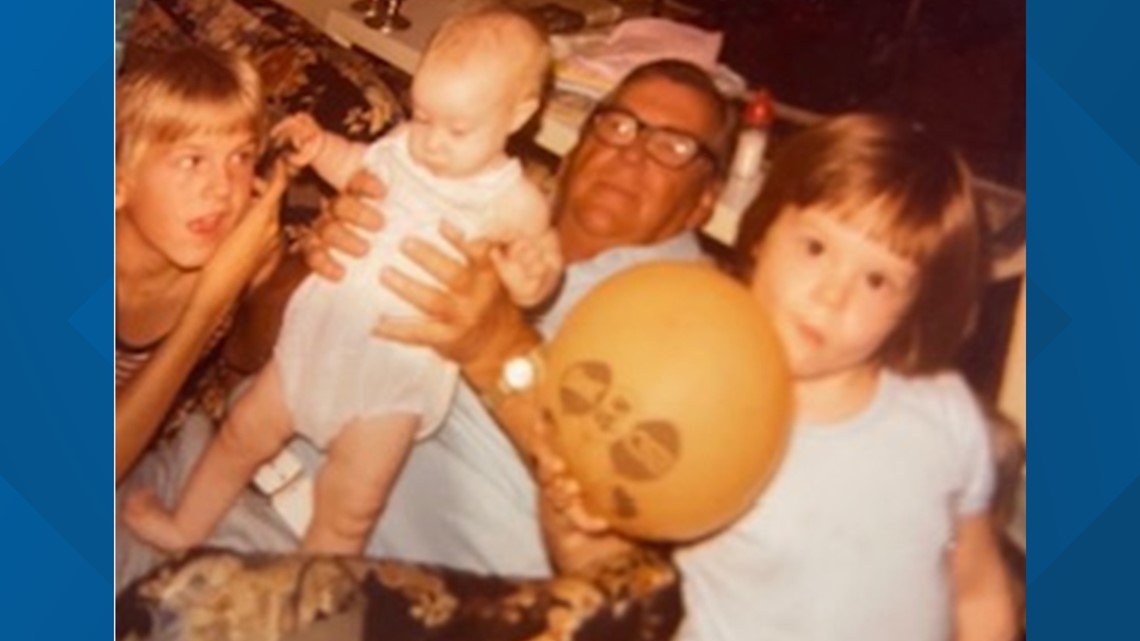 Though Havekost is eight years older than Holley, due to his cognitive and intellectual disabilities, Holley said she always felt like she was the older sibling of the two.
"So I feel like I actually is always sticking up for him... did more for him," Holley said.
In early 2020, Havekost fell victim to the coronavirus pandemic. He lost his job at Old Chicago Pizza on Central Texas Expressway due to it shutting down.
When he couldn't pay his bills, Havekost and his then girlfriend, identified as Becky, became homeless. They eventually ended up at a homeless camp in Harker Heights and it was at that point when Havekost turned to his sister for help.
"He was homeless for maybe two weeks and then he came and showed up at my door [in Harker Heights]," Holley said.
Becky, on the other hand, moved back in with her parents because they were sick and needed caring, Firebaugh said,
Holley explained that with her family, her home was too small to also have her brother live with them. So, she helped him live at the Days N Night Inn until he got back on his feet.
"So, it would have been from probably around June 2020," Holley shared when she got him a motel room. "And then till September."
Last seen
Holley said the last time she saw her brother was during the afternoon on Sept. 4, 2020.
She described in her Facebook group, "Find Mike," that she returned on Sept. 7, but he didn't answer the door.
"I figured he was sleeping or in the shower," she wrote in the group.
Holley later returned on Sept. 14, but he wasn't there. She said asked motel staff, but no one had seen him for about a week at that point. She then filed a missing persons report with Killeen PD that day.
Holley said all of Havekost's personal possessions were left in his room, No. 220.
"Looked like he'd got, like someone knocked on the door and he got up and went out with whoever it was because his pants were still sitting like, you know... When you go to bed, you take your pants off, and they're on the chair with a belt and that's, they were right there," she said.
She said her brother left behind his wallet, cell phone, shoes, as well as his glasses and hearing aids; she explained her brother can't see or hear without them.
"[The motel] was his last known location," Firebaugh said.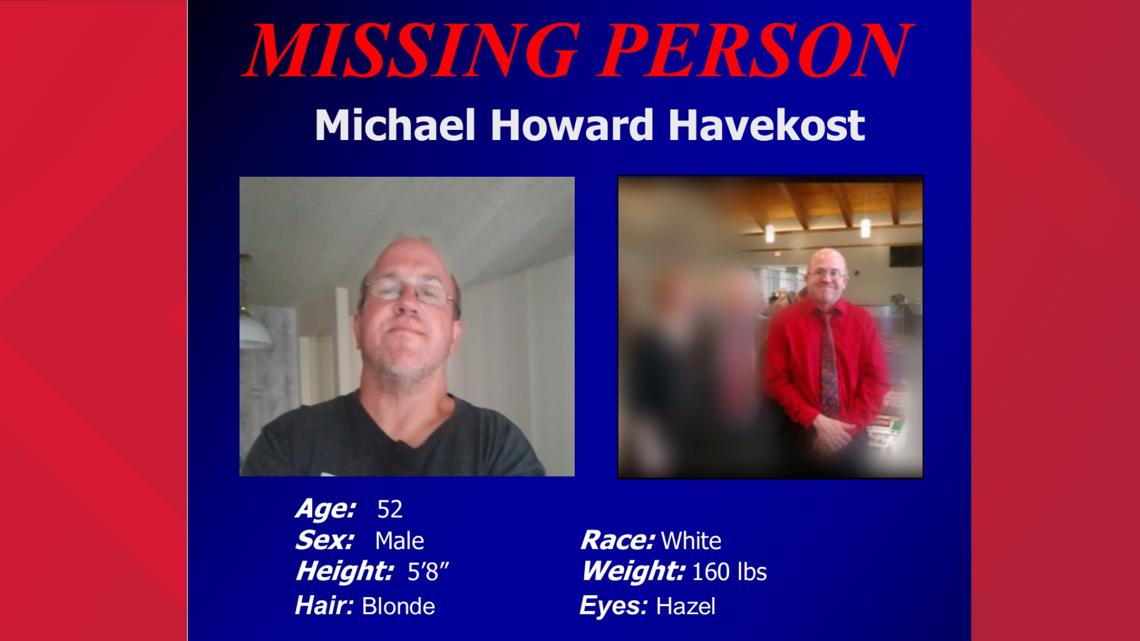 Searching for Michael
Firebaugh said prior to him getting assigned Havekost's missing person's case in January 2022, the previous detective "had worked everything that that detective was able to at that time."
He said due to Havekost's disabilities, officers and detectives started looking for him immediately after he was reported missing.
"One of the things that they employed was the drones," he said. "... Where he was staying at the hotel, he was staying at has some big fields around it. Some big wooded areas and stuff like that. So they put up drones and started searching and that's the best way that we found to search a large area without having a ton of people out you know on the ground."
Despite this technology, Firebaugh said they didn't find anything.
Killeen PD then put up flyers and posted on its social media accounts to try and track down Havekost. They also remained in contact with Holley, who not only set up a Facebook group to try and help find her brother, but she helped police track down some of Havekost's friends.
"And then talking with them, finding other friends go into talk with them, going to places that he used to frequent like the gas stations. There's a couple gas stations he used to go to often," Firebaugh said. "Talking to them, the attendant at the gas station talking to regulars who go in there, you know, seeing him in passing and talking to you know, people from work and where he used to live and that sort of thing."
Firebaugh said he reached out to every hospital and mental health facility in Central Texas, trying to see if maybe Havekost somehow ended up at one of these locations.
"It is very much possible that he could have ended up on a bus or something to another part of the country, ended up in a facility," he said.
Unfortunately, nothing came from that, Firebaugh said.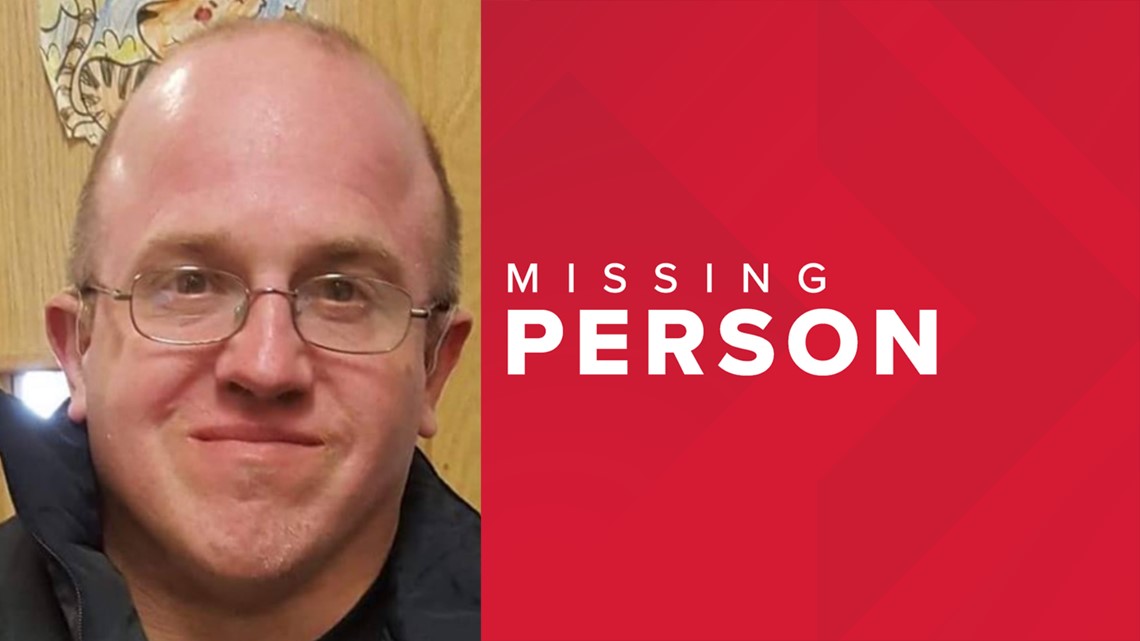 Where's Becky?
Firebaugh returned to look for his ex-girlfriend, Becky, hoping to ask some follow-up questions, especially when it came to Havekost's financial accounts.
"[Havekost] had mentioned in a psychological evaluation that... he thought that Becky had taken advantage of him financially," Firebaugh explained. "... Her account was tied to his cash app, or his cash app was tied to her account, something like that. There's quite a few questions about, you know, the finances that she was in control of."
Firebaugh said the previous detective spoke with her, but "she was not willing to really cooperate."
"I have tried to locate her," Firebaugh added. "I have not been able to pin her down where she's at, have not been able to find her, left messages with her family, requesting that she contact me so I can talk to her about Michael. I have not received anything."
Holley said after her brother's disappearance, Becky did contact her.
"She acted like she hadn't spoken to him," Holley recalled. "... She had some ideas about... 'hey, talk to this person and talk to this person,' but never really gave me any names, or said that she would talk to them, but nothing."
Firebaugh did stress, however, that Becky is not a suspect in Havekost's disappearance. He just hopes to "get more information from Becky because she was his girlfriend."
"They had been together for about a year, they lived together at Hunter's Glen [Apartments]," he said. "He trusted her, you know, he trusted her completely because he lived with her."
'To have some closure'
Despite Havekost having no enemies or a record of any criminal activity, he speculates his trusting nature may have landed him with the wrong people.
"If he did get mixed up with some people who were using him, you know, for his identity and using, you know, his ID [and] having him use his ID to open up accounts or open up online backing accounts, things like that," Firebaugh speculates. "And how that would lead to him missing."
Firebaugh said, however, these tips haven't led to any new developments, but hopes getting his story out there will generate some new leads and finally give Holley the answers she's been searching for.
"Just to know what happened to him. I mean, that's all I can say," Holley said. "It's hard to to explain it when you haven't been through it. You know, you've watched all these TV shows, but you never know until you're actually a part of it. So just really to have some closure."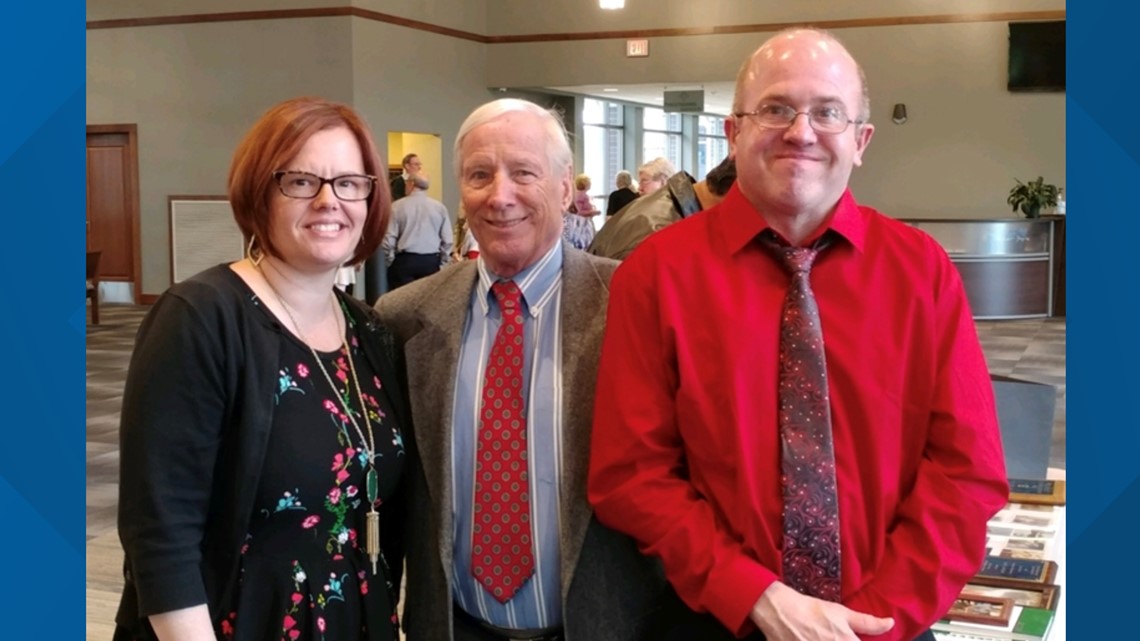 If you see Michael Havekost...
Havekost is about 5'8'' and weighs around 160 lbs. He's balding with very short blond hair and has hazel eyes.
If you've seen Michael Havekost or know his whereabouts, you're asked to call the Killeen Police Department at (254) 501-8800. You can also contact Bell County Crime Stoppers and leave an anonymous tip at 254-526-TIPS (8477).
6 News Reporter, Baylee Bates, contributed to this report.