WACO, Texas — China Spring has now identified the 12-year-old as a student in their district.
The girl was hit by a pickup truck while riding her bicycle Monday, according to police, she died of her injuries in the hospital Wednesday.
Police said the student was riding her bike south on Salem Way when she was hit by the truck going west on Orchid Lane around 4 p.m.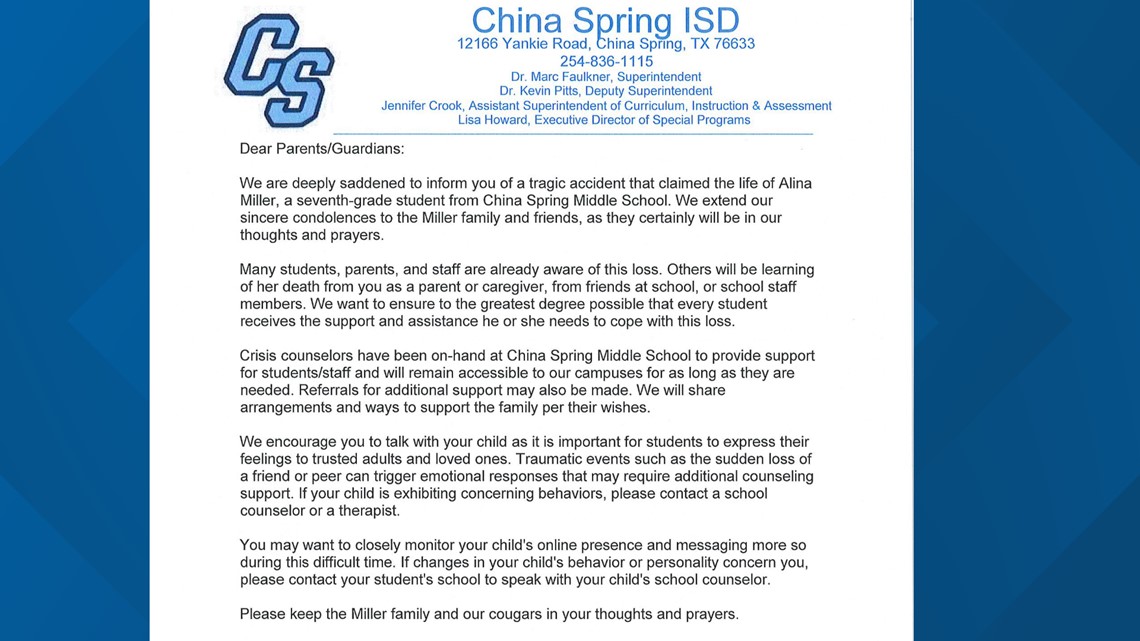 The driver of the truck stopped to help with the investigation.
This is still an ongoing investigation.
6News will keep you updated when we received more information.