KILLEEN, Texas — The 200 animals removed from a Killeen home last Friday are being taken care of by the Humane Society of the United States at an undisclosed location.
The state director for the Humane Society of Texas, Nikki Prather, said the cats, kittens and dogs are doing much better now since they have access to clean air, food and litter boxes.
200 cats, dogs removed from horrible conditions in Killeen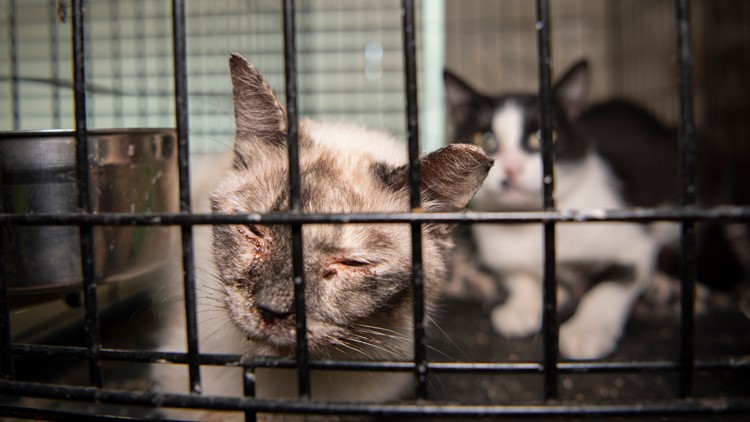 Prather said the conditions inside the house were not suitable for the animals: They were inhaling air with high levels of ammonia, causing respiratory issues for some of them. After the animals were taken out of a home belonging to the Spark of Life Kitten Foster and Rescue, Humane Society workers ran health assessments.
Prather said the assessments are done, and two Killeen veterinarians are nurturing the animals back to health. Once the animals are all healthy, the Humane Society will move them to spots around the country to be put up for adoption, since they'll be more likely to find a new home outside of Texas.
"Texas has a pretty significant overpopulation problem already, and there are parts of the country where they have more space for adoptable cats," Prather said. "We don't want to displace animals that are in need in Texas."
Other stories on KCENTV.com: