A bus fire caused major delays Monday afternoon at mile marker 305 on I-35 in Temple.
According to Temple PIO Thomas Pechal, firefighters arrived at the scene at 12:51 p.m. to find the rear tires and rear interior of a charter bus on fire. They were able to extinguish the fire quickly.
Temple charter bus fire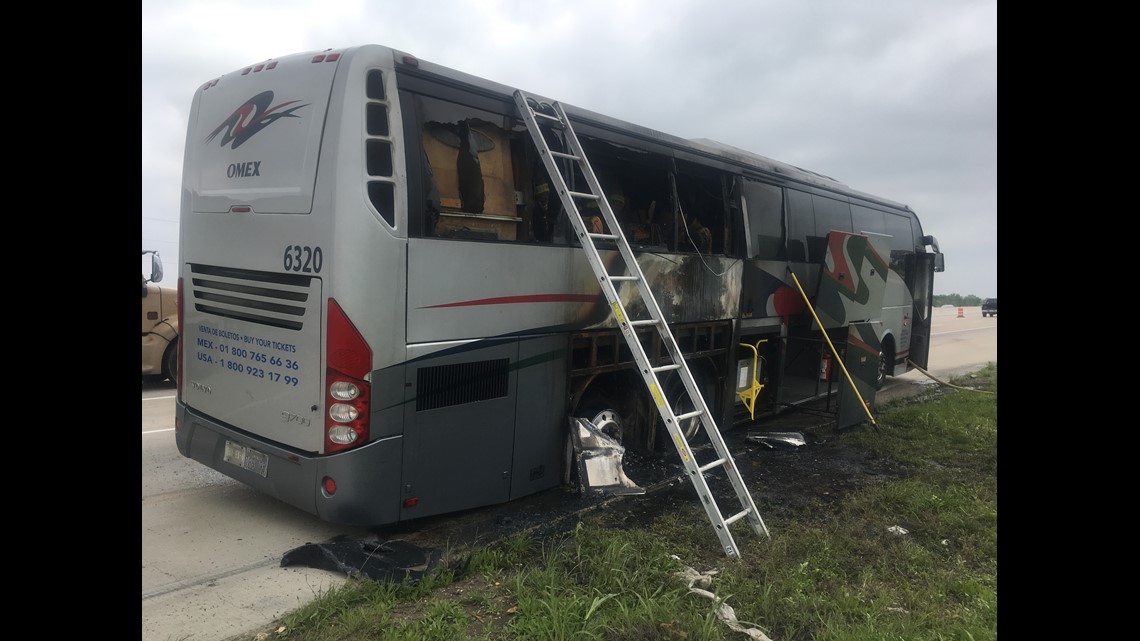 Eleven passengers and the bus driver exited the bus safely. No injuries were reported.
The bus company will be sending another bus to transport the passengers.
Click here for the latest traffic updates in your area.