FORT HOOD, Texas — A Ford Hood soldier and his Army veteran wife had the surprise of their lives Wednesday after the community came together to give them the wedding of their dreams.
Ben and Leah Mason were getting a home makeover from Moving with the Military, a home improvement and lifestyle web series that helps military families remodel their homes. When the series' creator, Maria Reed, asked the couple for a wedding photo to hang up, they told her they didn't have one.
The pair had been married for two years, but never had a real ceremony.
The two got married at a UPS store.
The couple never had a real wedding, so Reed teamed up with a handful of military spouses in Central Texas to plan the ceremony.
"This is something I wish I can do for my wife every day, but I don't have the means to," Mason said. "These people stepped up to do things I can't imagine doing for my wife. This is a blessing. I don't deserve what's happening."
Fort Hood soldier, wife surprised with wedding ceremony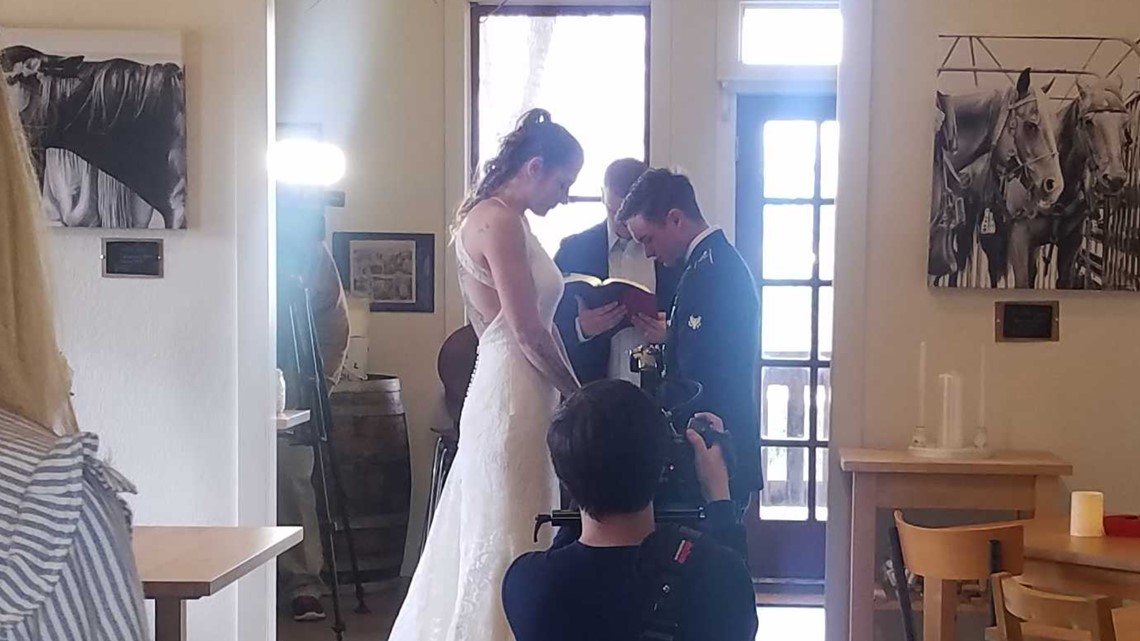 The ceremony was organized in less than a week, officiated by another Fort Hood soldier and held at the Salado Winery.
"It's so beautiful," Leah said. "It makes you feel that anything can happen. It shows that can only happen when people sacrifice their time to share what they have."