COOLIDGE, Texas — The Central Texas Community jumped in to help a group of agriculture students at Coolidge Independent School District after more than a dozen of their show animals were killed.
"The dogs came in and dug under the fence. It wasn't that secure I guess. They killed nine hogs, five goats, and a lamb," said Coolidge High School student Erika Samaniego.
Samaniego said the show animals were attacked and killed in a barn at the school. Samaniego and her Future Farmers of America classmates said they were devastated when they found out.
Coolidge ISD students with show animals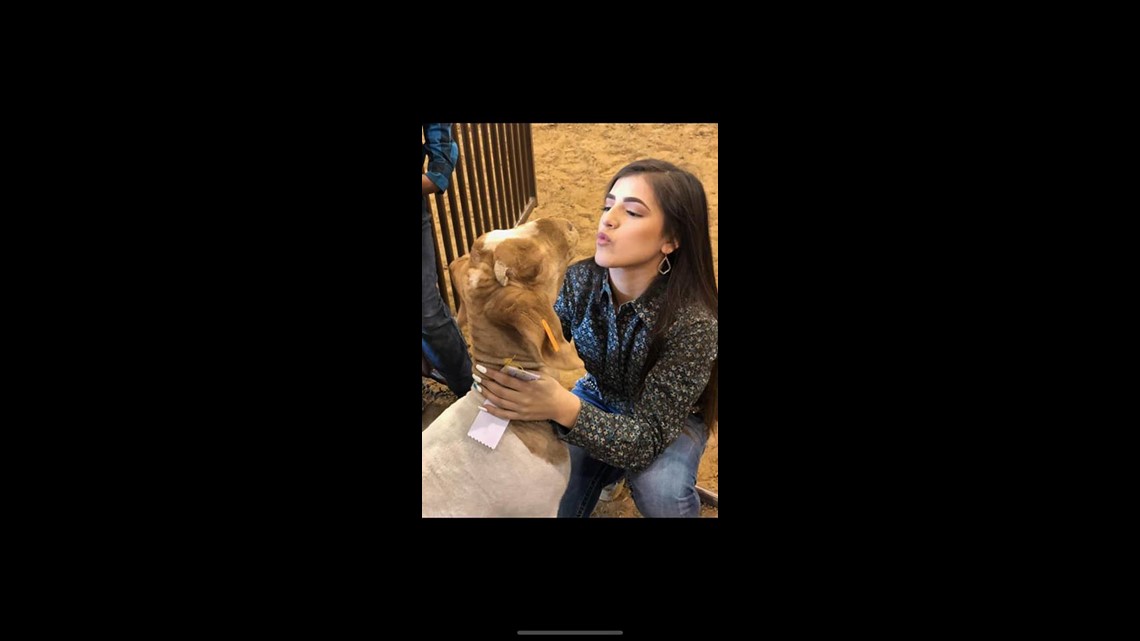 "With me being a senior I was sad because I thought I wasn't going to be able to show," said high school senior Natalie Herrera. "With everyone helping us, it will be good for us."
Parents said the students work hard practicing with their animals in the show ring, which teaches them responsibility.
"It's a big deal for us and everything," Jeana McDade said. They work really hard on these animals to get them where they need to be."
Community businesses like Woodman Insurance held a fundraiser to help with the cost of buying new show animals.
"The main thing is I want the kids to be able to have that day to go show their animals, and that's what's important to me and my company," said Jeremy Sunday with Woodman Insurance.
Several farms pitched in to donate pigs.
"Whether it is a goat, a pig, a heifer, It's their day and their spotlight to show this is what I did for my community and myself," Sunday said.
The kids still need lambs and goats, but they are pretty positive that will happen soon.
"If it wasn't for our community and the people around us we wouldn't have been able to make it," McDade said.
If you want to help the students reach their goal here is a link to their GoFundMe account.
📱 Make it easy to keep up-to-date with more stories like this. Download the KCENTV app now!
Have a news tip? Email news@kcentv.com, or visit our Facebook or Twitter pages.