Possible tornadoes and heavy rain ripped through the area leaving in its path downed power lines, downed trees, and destroyed homes and business. Franklin Safari was no exception.
An employee at the wildlife park, Tyler Daw, said on Facebook that the business was in need of help rebuilding fences.
"Our houses are gone as well," Daw said in the post. "Our main concern is the animals. (We) just need help with the fence and trees."
Daw told KCEN Channel 6 that none of the animals were injured in the storm.
He said workers were able to secure the fence around the animals so none could escape.
The Facebook post had more than 251 comments of prayers and support and offers to help rebuild.
Tiny Hooves Rescue and Petting Zoo offered to take in injured animals.
According to Daw, the park is home to 100 species of hoofstock and does not house any dangerous animals.
Several tornado warning were in issued in the area as storms Saturday morning and into the afternoon.
Officials are assessing the extent and cost of the damage.
Tornado leaves behind devastation in Franklin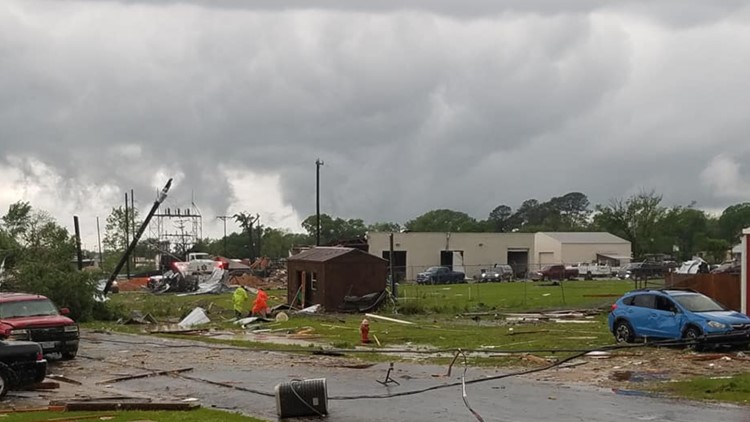 Other popular stories on KCENTV.com: