A 54-year-old woman and 25-year-old man suspected of robbing four banks across Texas were arrested Wednesday at a motel in Refugio, according to the Pleasanton Police Department.
Police said the female suspect, identified as Delida Mindieta, walked into a Texas Champion Bank in Pleasanton on April 25 and handed the teller a note demanding money.
She left the bank and entered a car waiting in the H-E-B parking lot next door. Police said Alfredo Gonzales Jr. was identified as the getaway driver.
Officials said they identified the suspects within minutes of the robbery.
Police said the pair is also suspected of robbing banks in Belton and Round Rock earlier that week and in Edna on Tuesday.
On April 22, the Belton Police Department responded to a call about a bank robbery at BBVA Compass on Central Ave. Police said a woman handed a note to the teller that said she had a weapon,
About 40 minutes later, the Round Rock Police Department said it responded to a bank robbery at the Wells Fargo at 271 University Oaks Blvd., which is about a 36 minute drive from the Belton bank.
Surveillance photos from the robberies showed similar looking suspects.
A Round Rock Police Department spokesperson said the similarities in both surveillance pictures were brought to the department's attention, but neither department could confirm whether they were the same suspect.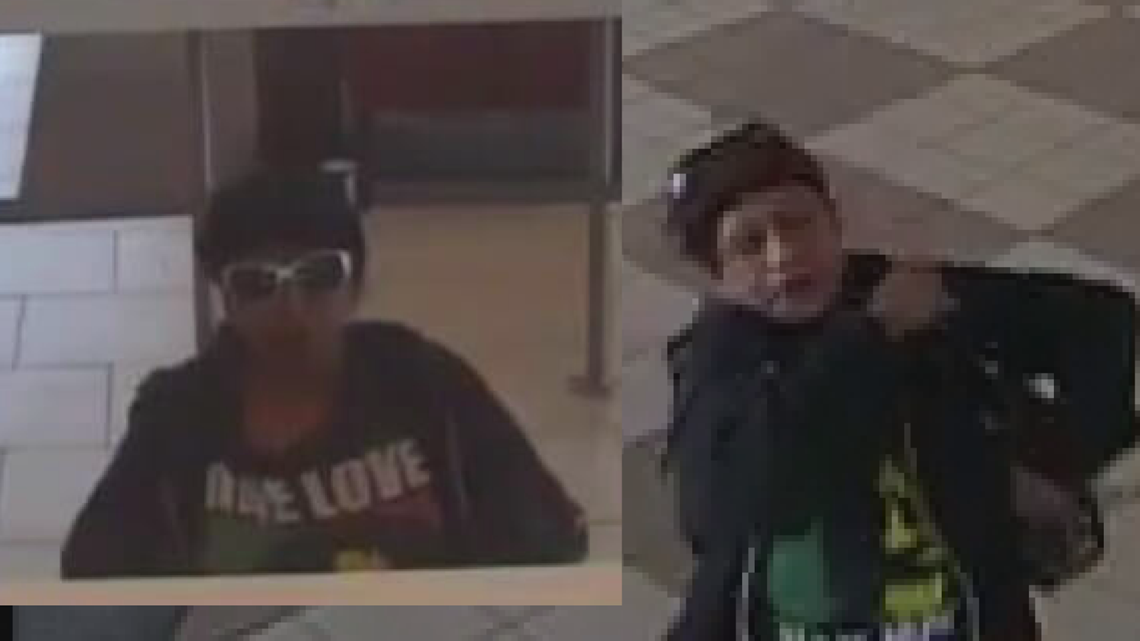 Both suspects will face federal charges from the FBI.