WACO, Texas — Waco ISD woke up to the loss of G.W Carver Middle School after the building was engulfed in flames early Tuesday morning, according to officials.
A security guard saw smoke around 1 a.m. and called 911. According to Lt. Keith Guillory of the Waco Fire Department, the crew arrived at the building covered in heavy smoke with a fire in the office area.
The fire department said the heavy smoke covered the front and back of the building. They tried to contain the fire as there were no fire sprinklers found in the building, just the fire alarms.
Luckily, there were no injuries reported. Waco ISD officials commended fire crews via Facebook but called the school building a loss.
The school was hosting the ACE summer enrichment program, which has since been cancelled with only two days left.
Fire crews anticipate they will be there throughout Tuesday night and into Wednesday morning to put out remaining hot spots.
Students and staff from the school will now be moved to Indian Spring Middle School for the coming school year and until a new middle school is built to replace G.W. Carver.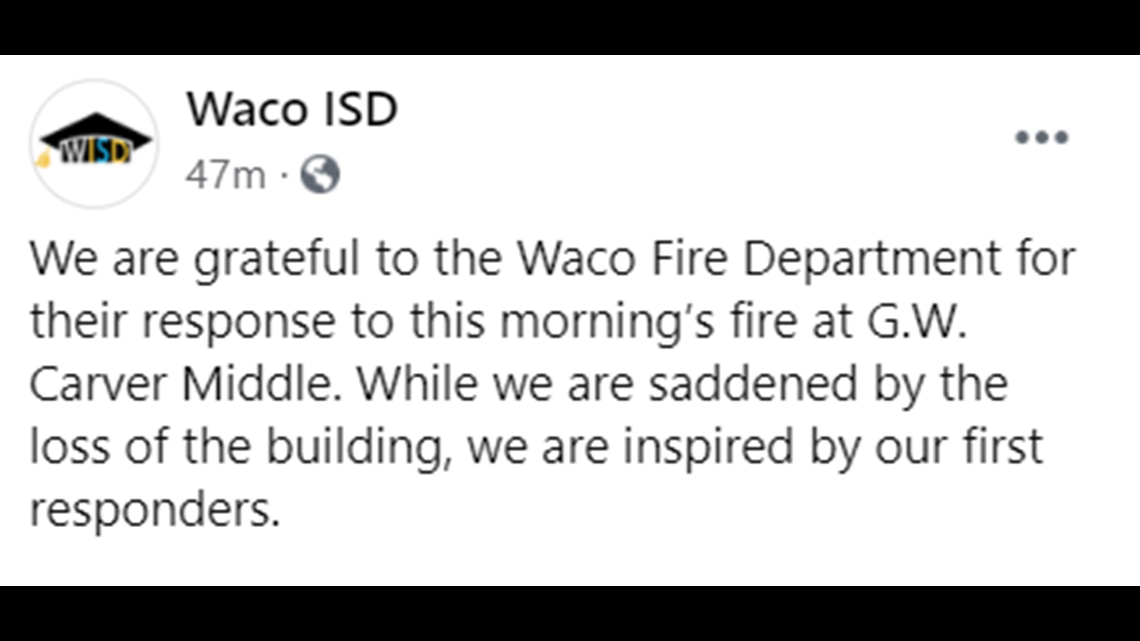 G.W. Carver Middle School was one of the schools included in the potential $376.1 million facilities master plan with the goal of replacing it with a large enough campus to also accommodate students attending Indian Spring Middle School.