The Harker Heights Police Department held a memorial Thursday for their beloved K9 Officer Rokky outside the station.
Rokky, a fixture in the Harker Heights community, died on October 2, 2017.
Several officers from Bell County agencies were in attendance, including his veterinarian.
Rokky began his career with the police department on April 1, 2008, and was medically retired in 2016.
At the beginning of his career, he found a missing child on his first active tracking call out and shortly after assisted patrol in locating an armed subject, the department said.
Rokky memorial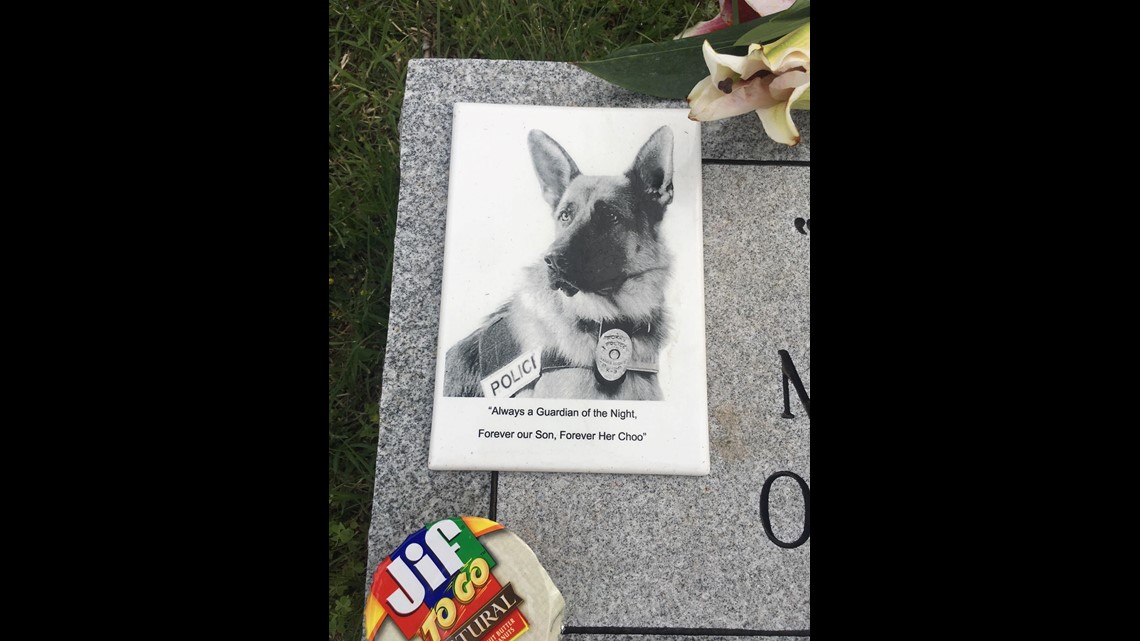 Rokky has assisted the Harker Heights SWAT Team, Bell County Organized Crime Task Force, and several other agencies. Numerous fugitives have been captured and narcotics and drug money were taken off the streets with Rokky's assistance.
His memorial is outside the Harker Heights Police Department.