TEMPLE, Texas — KCEN Channel 6, Extraco Banks and Operation Feeding Temple is teaming up to stock local pantries through the second annual Operation Feeding Friends food drive!
On Friday, May 17 from 6 a.m. to 8 p.m., volunteers will collect non-perishable food items and money at the following locations:
Extraco Banks - 3615 South 31st Street
Walmart Supercenter - 6801 West Adams Avenue
Walmart Supercenter - 3401 South 31st Street
Walmart - 2020 Heights Dr
Walmart - 1400 Lowes Blvd.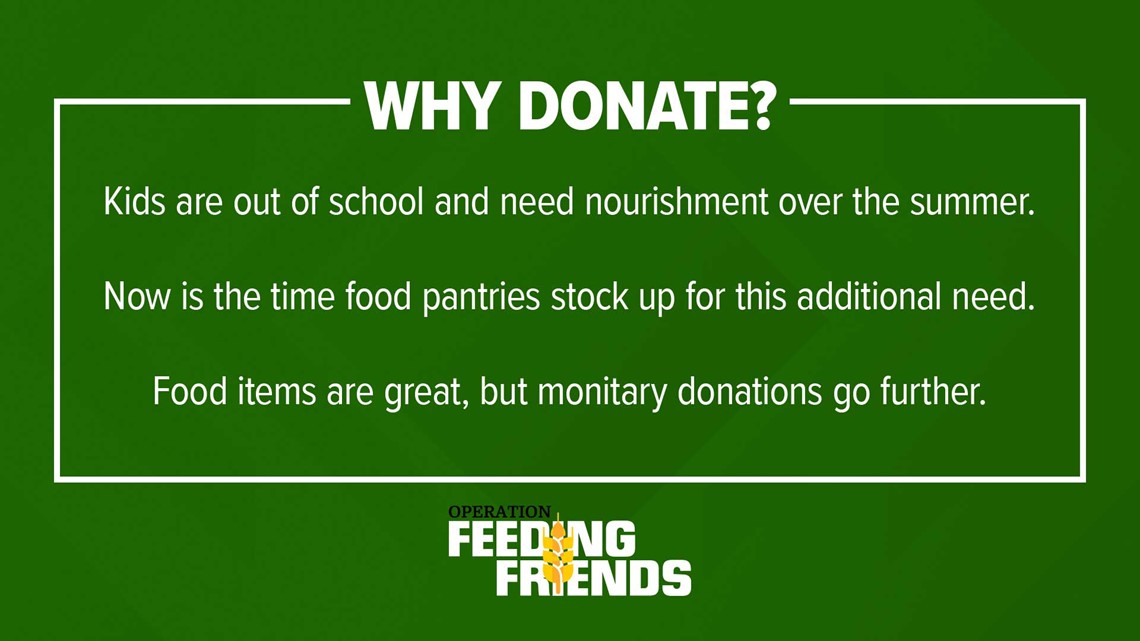 These are the items that are most needed:
Low-Sugar Cereal
Low-Sugar granola bars
Instant Oatmeal
Peanut Butter
Fruit Cups
Applesauce Cups
Easy-open Soup
Easy-open Pasta
Easy Mac
Canned Goods
Canned Meat
Canned Pasta
Canned Soup
Any other non-perishable items

All donations will support Churches Touching Lives for Christ, Love of Christ Food Pantry, St. Vincent De Paul of Greater Temple and Taylor's Valley Baptist Church.
Other stories on KCENTV.com: