HEWITT, Texas — A Hewitt police officer was released from the hospital Tuesday after a bank robbery suspect shot him, Chief Jim Devlin said during a news conference.
Police were called around 9 a.m. to the Point West Bank in the 400 block of North Hewitt Drive for a robbery.
According to Devlin, either an employee or a bystander saw the gunman enter the bank, ran out of the back of the building and called 911.
Officer Clint Brandon, who was in the area on another call, responded, Devlin said.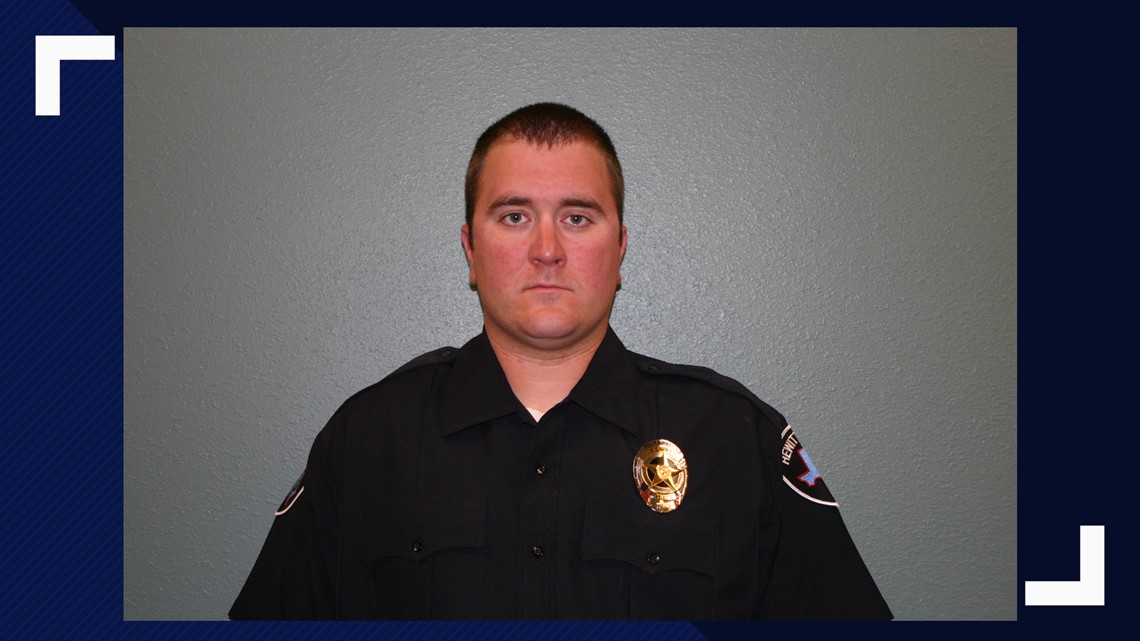 Brandon saw the suspect, identified by police as Dallas Scott Bohanan, leave the bank and walk along the side of what he said looked like a suspicious vehicle in the way it was parked in front of the building, Devlin said. Brandon got out of his patrol car and ordered Bohanan to put his hands up. Instead, Bohanan pulled out a long gun and opened fire at the officer, Devlin said. Brandon took cover and Bohanan got into a silver Dodge pickup and drove away, Devlin said. Brandon gave chase.
According to Devlin, Bohanan stopped around the 100 block of North Hewitt Drive, got out of the pickup and fired a shotgun at Brandon's patrol car while the officer was inside. The gunman then got back into the vehicle and the chase continued into Waco before Bohanan crashed into a fence along New Road, Devlin said. The suspect also hit at least one vehicle during the pursuit, Devlin said.
After the crash, Bohanan fled on foot. Officers searched the areas of Darden, Brewster, Meadowbrook, and Garden Drive before Bohanan was caught a few streets away from where he crashed just after 9:30 a.m. He was taken into custody by Waco police and questioned.
Police said they believe Bohanan acted alone.
Devlin said it is unclear when Brandon, who was struck by buckshots in the upper left arm, was shot. He was taken to a hospital and later released "in good spirits," Devlin said.
Bohanan was booked into McLennan County Jail on aggravated assault on a public servant and evading arrest with a motor vehicle charges, according to Devlin.
Devlin said more charges will come for Bohanan.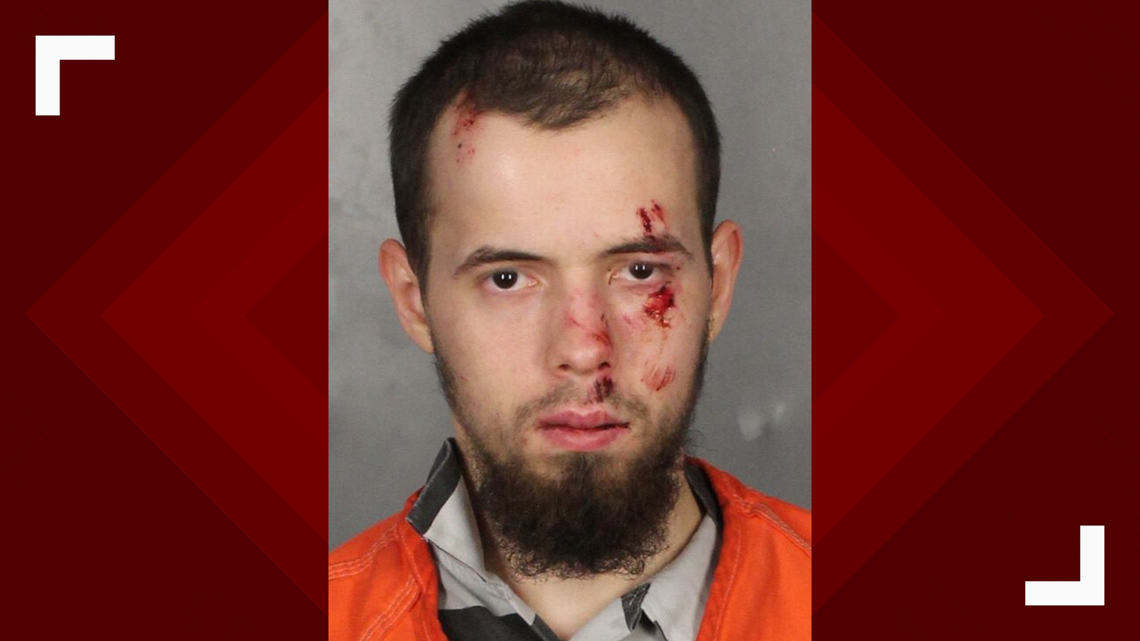 Brandon has been on the force for two years.
This is the first-ever officer-involved shooting in Hewitt, according to Devlin.
"This is a very violent offender who had no concern about taking out an officer," Devlin said.
No other injuries were reported.
The Texas Rangers are investigating the officer-involved shooting and Hewitt police are conducting an internal investigation, Devlin said.
The FBI is conducting an investigation into the bank robbery.
University High and Alta Vista Elementary schools were placed on lockout as officers searched for the suspect, officials said.
The district sent a text to parents that said, "Due to criminal activity at a bank in Hewitt, some campuses nearby have been placed on lockout."
A lockout means that no person may enter or exit the building and class activity goes on as normal.