KILLEEN, Texas — Shante Hemingway says she is lucky to be alive.
On Nov. 18, 2018, she says she was beaten and raped by a soldier she met at Club Tabu.
"I thought I was going to die," she says. "I thought 'I'm 22-years-old and I'm going to die right here right now and before I die, he's going to rape me.'"
Hemingway says when she first met the soldier, he came off as nice and charming. The two hung out once, and it went well.
Their second meeting at Twin Creeks Apartments, however, was a nightmare, she says.
"He just started pulling my pants down," she says. "I said 'stop, stop get off of me' and he would not stop at all."
Hemingway says she then fought the man off and escaped from his car. She didn't get far. The soldier beat her, then raped her outside near the car, leaving blood stains on the ground and her face unrecognizable, she says.
GRAPHIC CONTENT: Aftermath of Shante Hemingway's incident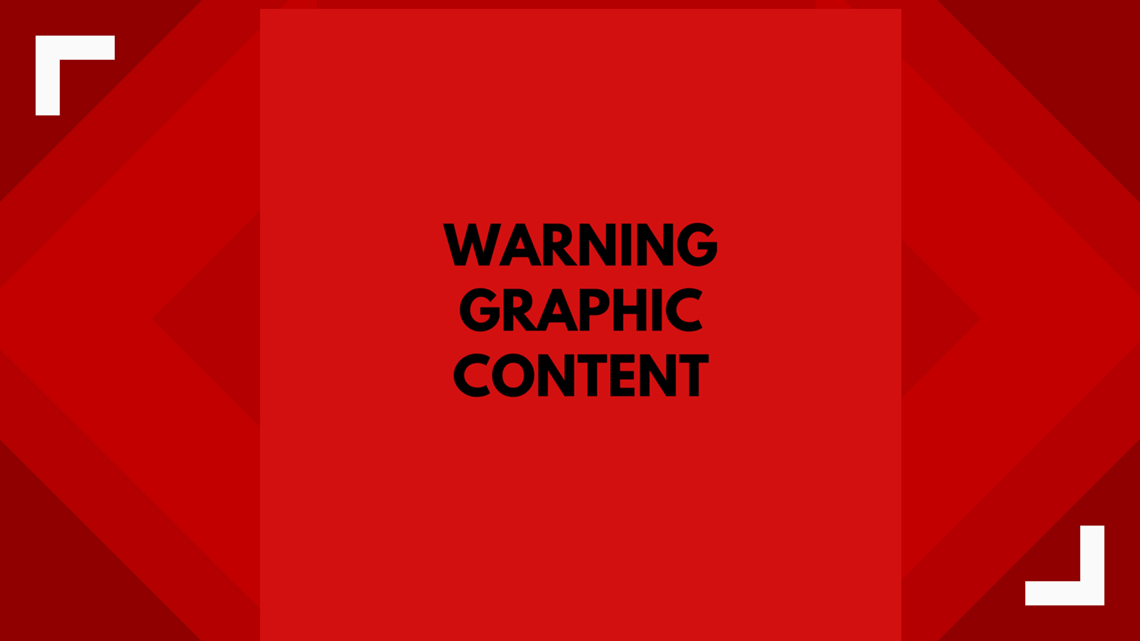 Hemingway says she was a virgin before the incident.
"I really wanted to wait until I got married," she says. "Now all that is ruined. He took that away from me, and you can never get that back."
Henry Davidson, Hemingway's neighbor, heard the commotion the night of the incident, and started filming video, which the family gave KCEN Channel 6 permission to use.
He says when he saw the man sexually assaulting Hemingway in the parking lot, he put down his phone, picked up a baseball bat, and chased the man away.
"I wish I'd done something sooner, but the fact that she's still here, that's good," he said. "I'm happy that she's alright."
In the past few months, Hemingway says she's attempted suicide.
She says she doesn't go anywhere alone anymore and she can't sleep through the night.
Buffy Hemingway, Shante Hemingway's mother who lives in North Carolina, is staying in Killeen until the case gets solved.
"I believe that he has done this before to several other women," Buffy Hemingway says. "And if he's not stopped, it will not be his last."
Hemingway says she's thankful for her quick acting neighbor, and lucky to be alive.
She hopes her story encourages women to think twice before spending time alone with a stranger.
"Someone can come off very charming and the next day they can be an animal," she says. "So be careful who you trust."
The Hemingways say other women have accused the same man of similar behavior.
KCEN Channel 6 won't release his name until police publicly identify him.
The Killeen Police Department released a brief statement about the case.
"This case is a current and ongoing investigation. The family has been spoken to and is aware of the facts of the case."