WACO, Texas — Editors note: The video above is from 2019.
A 3-year-old boy who died in Tyler, Texas after being left in a hot car has the Waco Police Department reminding parents to look before they lock, especially with the increasing temperatures.
The little boy was the first hot-car death in Texas this year, but the ninth hot-car death nationwide. According to the organization Kids and Cars, the United States has seen close to a thousand hot car deaths in the past 30 years.
The organization also reports that Texas has had the most hot-car deaths since 1990.
Waco PD posted tips in a Facebook post reminding those with children to never leave a child in the car even for a minute. Leaving a child in the car can lead to heatstroke-related injuries or insolation-related injuries.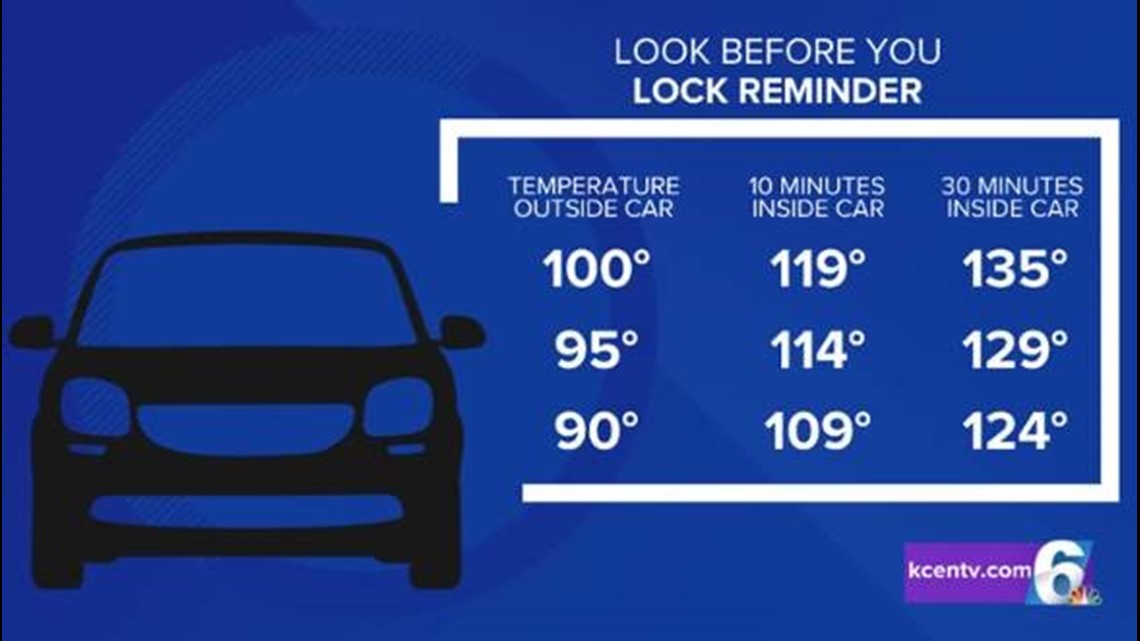 For practice, Waco PD recommends routinely leaving something you will need, like a purse or briefcase, in the backseat. They also suggest to always lock your doors, this ensures children can't accidentally lock themselves in the car.
Always take action, Waco PD says. If you see a child alone in a car, call 911.