WACO, Texas — Since 1950, the Waco Tribune Herald has printed newspapers out of their downtown building on Franklin Avenue. On Thursday, March 30th, the baton was passed on to new owners.
"So, as I went out this morning as I always do at 4 a.m. sharp, I picked up my newspaper," Co-founder of Magnolia and Fixer Upper star Chip Gaines said.
"What did I find? The Waco Tribune Herald is talking about a little event that's occurring today and it says 'Magnolia moves into a fixed up Trib site'," Chip added.
The couple of Fixer Upper fame bought the 70-year-old building in 2021. It was formerly the home of the Waco Tribune-Herald at 900 Franklin Ave.
In addition to the Gaines, Mayor Dillon Meek and Waco Chamber of Commerce President Matt Meadors addressed the crowd.
Dozens of people showed up for the event to celebrate the grand opening.
"We wanted to get a better pulse of what's happening in the city," Joanna Gaines, co-founder of Magnolia and Fixer Upper star, said. "And, we've encouraged our employees and our staff to open their eyes and ears to what's happening and the pulse of this city."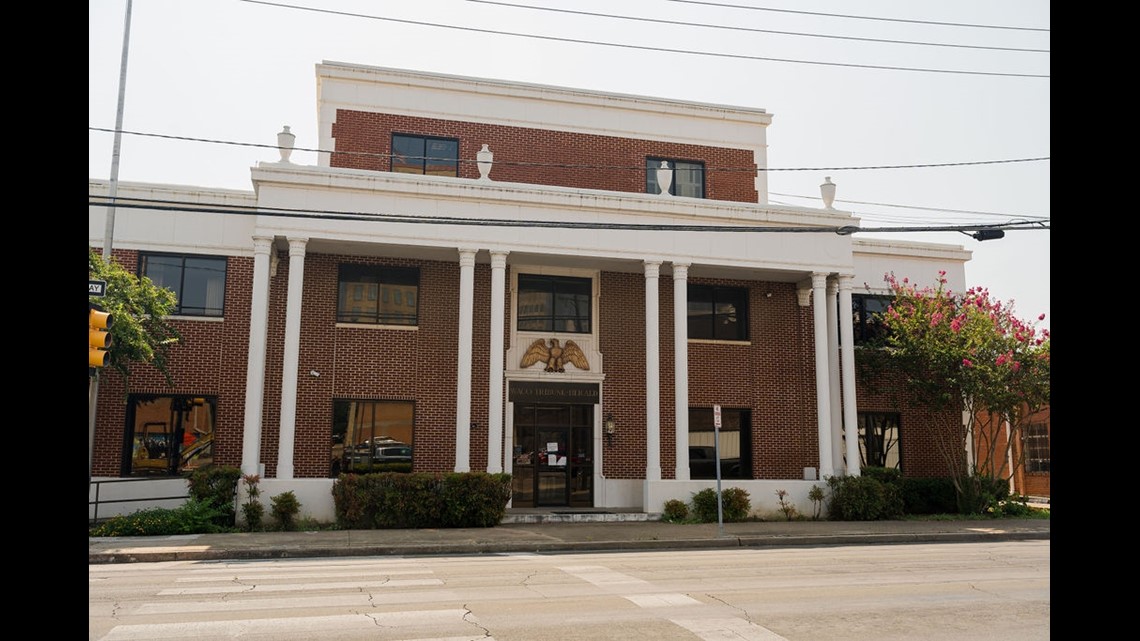 From white columns and red brick to new windows, white walls and a fresh look.
In the heart of downtown Waco, the 110,000 square foot building is home to 20 conference spaces, a meeting area that can hold 200 employees, two break rooms and a lounge. There is a touch of Waco history in every room.
"As we started to think of the design of this space for Magnolia ... How do we re-tell that story that was already told so well? How do we honor the history of the Trib here with now the work we're doing here at Magnolia?", Joanna said.
The major newspaper press room of the Waco Trib has now been transformed into a Magnolia Press coffee bar for all employees to enjoy, preserving the history with each sip.
"It's great to see a historic building renovated again. And, its great to put Waco on the mark to say if you want to put a headquarters in downtown Waco, we are going to be supportive in that," Dillon Meek, Mayor of the city of Waco, said.

The baton has been passed and a new story awaits.
"We just feel like the work that's happening right now in Waco is going to impact generations to come," Joanna said. "We're excited to be here now in the heart of Texas to lock arms and partner with y'all to get there quicker."
Chip and Joanna have flipped endless houses for others to enjoy, and now they have a fixer upper of their own.

Tribune employees were relocated to River Square Center near Franklin Ave. and University Parks Dr.