COLLEGE STATION, Texas — In a crowd showing respect after the death of a U.S. president, you'll find people who appreciate the history of the moment, curious kids eager to see a train and friends there to mourn.
Terry Tisdale said he first met President George H. W. Bush in 1993, after he left the White House.
When Bush left the Oval Office, he was looking for a new space in Houston.
Tisdale was as an architect for Compaq at the time. He said he played a big role in designing Bush's new personal office. Compaq brought personal computers into the fold for the former president.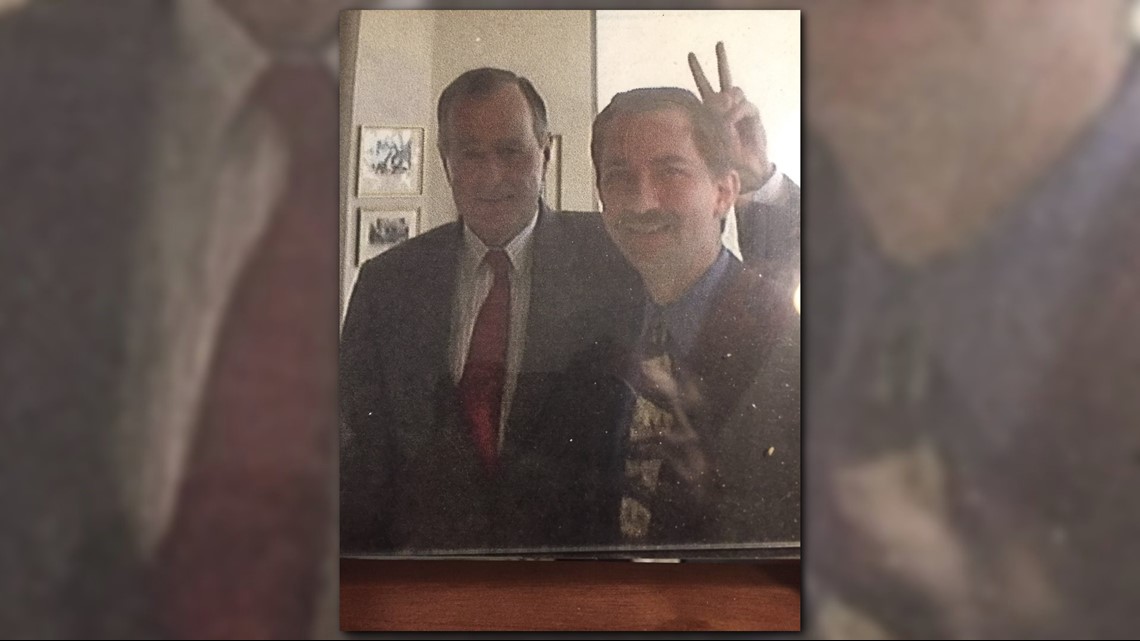 Tisdale said he and Bush hit it off, so the former president hired Compaq again in 1997 to design his Presidential Library in College Station.
This time around, Tisdale's title was automation architect.
"41's library was the first time a president had an interactive museum," Tisdale said. "His life was documented with film, video and audio. We hired entertainment and media companies to build the venues. I coordinated the equipment and made sure it played smoothly and the display looked good."
Their working relationship blossomed into a memorable friendship.
"He always wanted everyone to have a great time," Tisdale said. "He'd connect with you at a personal level. What was important to you, he made it important to him."
Tisdale said one of his favorite Bush memories came during Memorial Day weekend 1997, in Kennebunkport, Maine. He said after Bush was done speaking at an event, he invited Tisdale to go out on the water.
"I hopped on Fidelity One with George H. W. and a Secret Service agent, and we started to go down a waterway towards the Atlantic," Tisdale said. "There was a small swell in the water, so the bow of the boat dips down."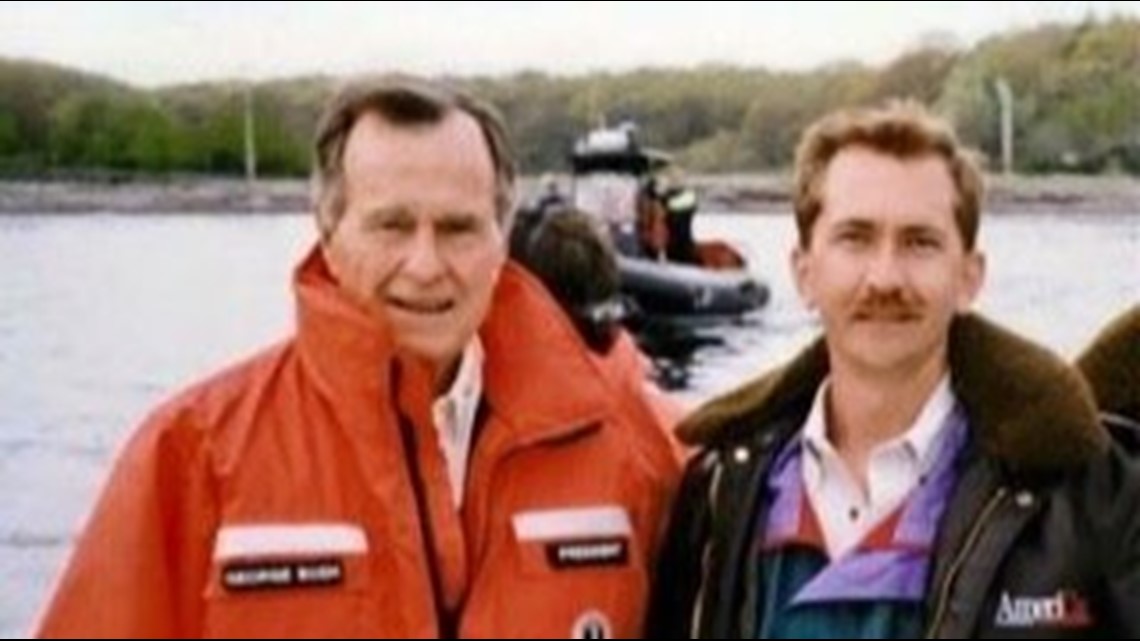 To Tisdale, the next moment felt like an hour, rather than a few minutes.
"President Bush takes both throttles and nails them," Tisdale said. "It made the boat come up and over the water and into the Atlantic, then he said 'How'd you like that?' and I said 'Sir, that was great, can we do it again?'"
Tisdale said Bush glanced over his shoulder at the Secret Service agents behind them in another boat.
"He said, 'We'll probably have to wait for these guys to catch up,'" Tisdale said.
Tisdale said the thing he'll miss most about Bush is his statesmanship.
"He made you feel important even if you were on a different page," he said. "He'd find a way to approach you halfway, without compromising his beliefs. He'd appreciate you as a person."
📱 Make it easy to keep up-to-date with more stories like this. Download the KCENTV app now!