TEMPLE, Texas — The Temple Fire Department invited the public to attend a 9/11 memorial service on Tuesday, the 17-year anniversary of the deadliest terrorist attack on U.S. soil.
The service memorialized those who lost their lives in the tragedy.
It will begin at 8:55 a.m. at Central Fire Station.
PHOTOS: Temple, Belton Fire Departments, local schools observes 9/11
PHOTOS: Temple, Belton Fire Departments, local schools observes 9/11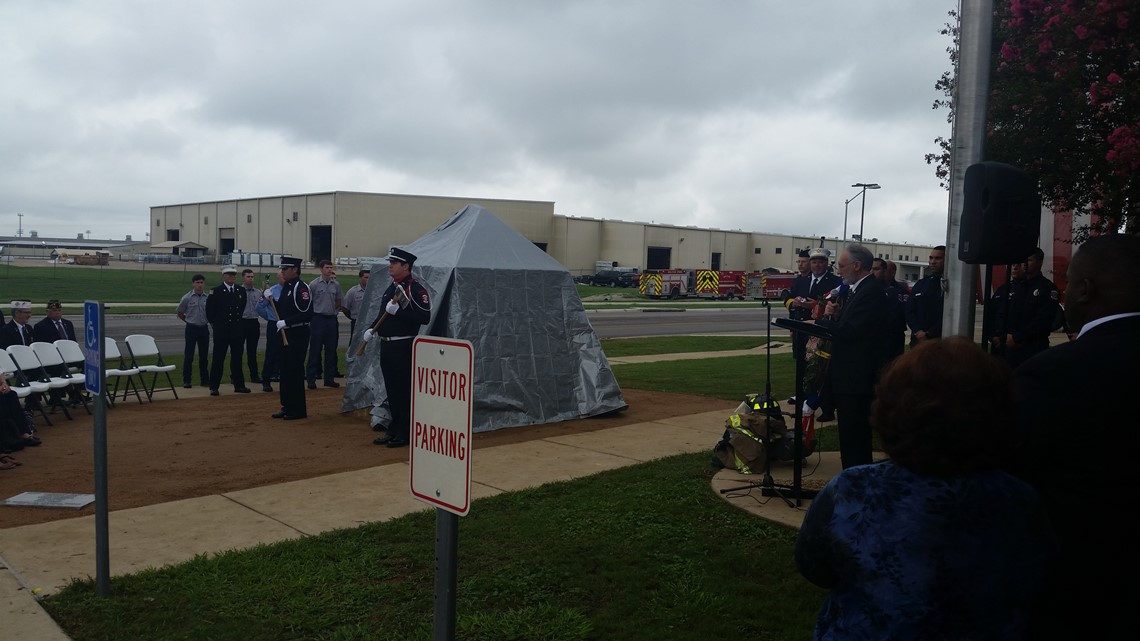 Fire Chief Mitchell Randles and City Manager Brynn Myers gave opening remarks, and at 8:59 a.m. a ringing bell marked the collapse of the World Trade Center South Tower.
Temple Fire and Rescue Honor Guard presented and posted the Colors.
The ceremony concluded with a second bell ringing to mark the North Tower's collapse and a bagpipes performance.
Firefighters in Belton also held a memorial service.
The department unveiled their firefighter monument, which is a tribute to all past present and future firefighters across the country.
The monument also honors those who lost their lives during the attacks in 2001.
Cater Elementary students in Temple remembered those who died on this day 17 years ago.
They held a freedom walk, which the school has held every year since 2002.
They joined schools across the nation for today's walk.
Students wore red, white, and blue and walked around the neighborhood near the school.
Killeen Independent School District had its 13th Annual "Freedom Walk to Remember" in honor of 9/11.
Hundreds of kids, staff, parents and family members showed up to walk at Killeen High School.
Before the walk, participants gathered in the school's auditorium, where they played the national anthem, Posting of the Colors, had guest speakers and music sang by their choir.
Killeen ISD's communications officer was the former chief of staff to the U.S. secretary of education and was traveling with former president George W. Bush during the 9/11 attacks.