DALLAS — The story of an accused serial killer came to a violent end Tuesday when he was killed by his cellmate at a Texas prison, the Texas Department of Criminal Justice said.
Billy Chemirmir, 50, was found dead in the Coffield Unit cell he shared with an unidentified convicted killer out of Harris County. TDCJ isn't saying how Chemirmir was killed, but WFAA, our sister station in Dallas is reporting that he was beaten and stabbed because he insulted his cellmate and his family.
His attorney confirmed his client's death.
"Despite how you feel about him, no one deserves to be murdered in prison," Phillip Hayes said.
Chemirmir was serving life without parole for the murders of two women, 81-year-old Lu Thi Harris and 87-year-old Mary Brooks, but those two cases barely scratched the surface. He was charged with killing nearly two dozen victims in the Dallas area over a two-year period.
Family members of the victims gathered at a news conference Tuesday where they expressed shock and relief at the news.
"My mother died in fear. This man did not have a peaceful passing. There's some relief in feeling that he didn't get off easily," Shannon Dion said. Her 92-year-old mother, Doris Gleason, was among those Chemirmir was charged with killing.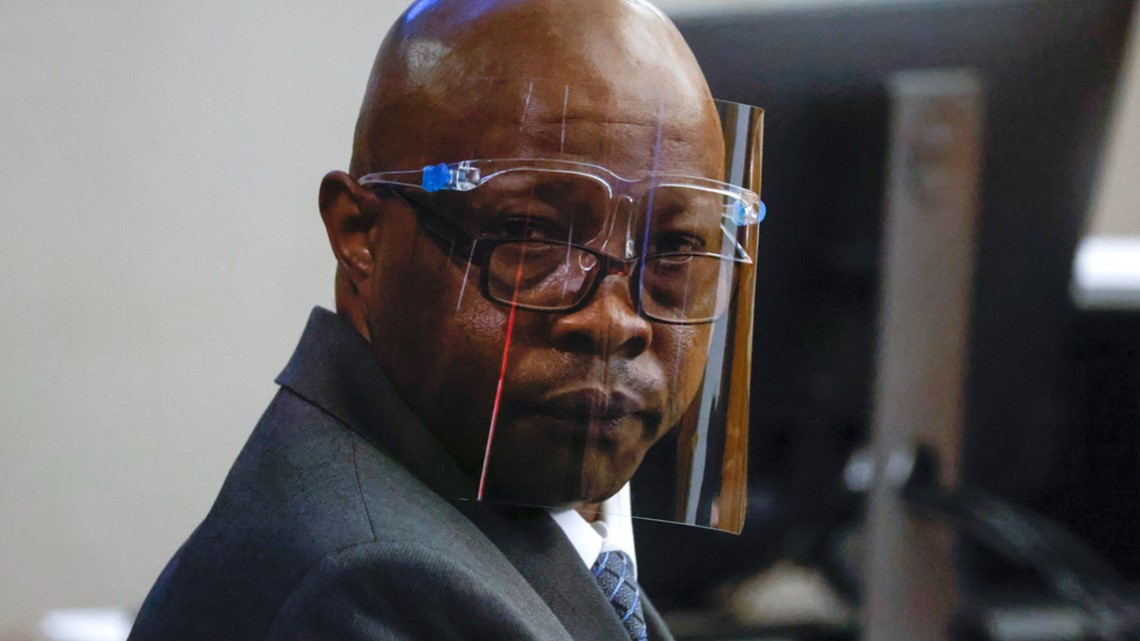 How he got away with the two-year killing spree
Chemirmir's favorite targets were elderly women who lived in senior living communities. Investigators said he'd suffocate them and steal their jewelry and other valuables.
Time after time, the women's deaths were initially determined to be from natural causes, even as family members raised alarm about missing jewelry. Many of the victims' loved ones said their mothers, though older, were still healthy and active.
Eight of the victims lived at the upscale Tradition-Prestonwood.
Just days before Glenna Day, 87, was found dead there in October 2016, she told friends she was worried.
"They asked how things were going. She said, 'Well, I'm thinking I should move because my friends are dying,'" said her daughter, Sherril Kerr.
Leah Corken, 83, was found dead on the floor of her apartment at Tradition-Prestonwood in 2016. Her daughter, M.J. Jennings didn't understand why her wedding ring was missing and her hair was a mess even though she'd just had it done.
Jennings said they had gone shopping and to a movie the night before and her mother seemed her usual sassy self.
According to lawsuits against The Tradition, Chemirmir was escorted off the premises in late 2016 and asked not to return. A November 2016 police report said the suspect was seen there numerous times, saying he was checking for pipe leaks.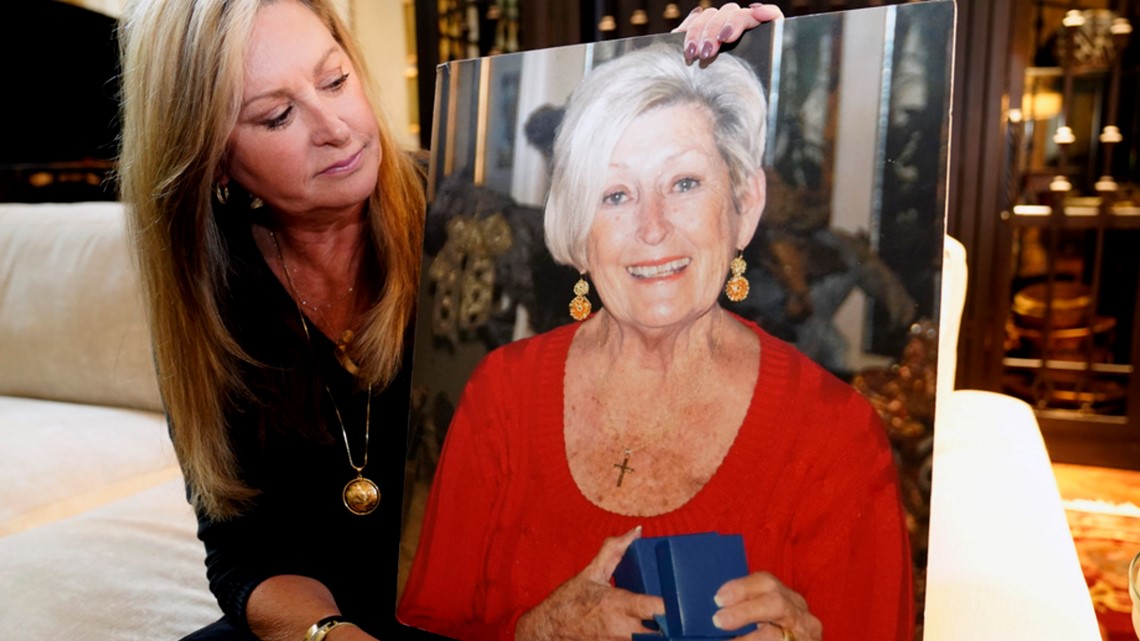 How Chemirmir was finally caught
It was 91-year-old Mary Annis Bartel, who survived a 2018 attack, who finally led police to Chemirmir. She told investigators that a man had forced his way into her apartment at an independent living community and tried to smother her with a pillow. He left with her jewelry.
Police said Chemirmir was arrested the next day. He had jewelry and cash and had just thrown away a large red jewelry box. Documents in the jewelry box led them to the home of Lu Thi Harris.
Chemirmir was later charged with killing three of Bartel's fellow residents at Preston Place in Plano.
Chemirmir's arrest was a wakeup call for area police departments who began reexamining hundreds of similar deaths and the list of charges against Chemirmir quickly grew. Chemirmir was eventually indicted on 22 capital murder charges, 13 in Dallas County and nine in nearby Collin County.
The first capital murder trial of Chemirmir for the slaying of Harris ended in mistrial in Dallas County. He was later convicted in a retrial for Harris' death and was then convicted of a second killing in the death of Mary Brooks, 87. He was sentenced to life without parole in both cases.
Following the two convictions in Dallas County, prosecutors dismissed the remaining 11 charges there. Meanwhile, Collin County prosecutors said last month that they would not seek the death penalty in their nine cases.

Families fight for change
Following his second conviction, family members of those Chemirmir was accused of killing gathered at a Dallas courthouse to face him. In Ellen French House's victim impact statement, she told Chemirmir that she wanted him to see two photos of her mother: one of Norma French alive, the other after the 85-year-old was killed.
"This is my beautiful mother," House said as she displayed the first photo. "This is my mother after you pried her wedding ring off of her finger that she couldn't even get off."
As the victims' children began finding each other, they formed Secure Our Seniors' Safety. The group championed new Texas laws requiring medical examiners to notify families when a relative's death certificate is amended and requiring spot checks by officials at cash-for-gold shops.
They say more work needs to be done, including more transparency at independent living communities.
"We didn't know evil was roaming the hallways," said Shannon Dion, whose mother was killed at The Tradition and who is the group's president.
The Tradition said in a statement that it relied on investigations by police and medical examiners. Preston Place said it resolved the litigation but would not comment on specifics. Edgemere didn't respond to requests for comment.