DALLAS — Hundreds of people rallied outside the Texas Capitol on Monday in a show of force against what the advocacy group Equality Texas calls a record number of "bad bills" targeting LGBTQ Texans.
But inside the building, the Senate Committee on State Affairs passed one of the very bills the group outside was fighting against.
Senate Bill 14 would ban Texas doctors from providing care to help transgender youth transition.
It passed in a 7-3 party line vote with all Republicans voting for it.
The bill, a priority in the Senate, is expected to now be debated by the full Senate.
It's one of almost 140 bills – more than any previous legislative session – that Equality Texas is concerned about.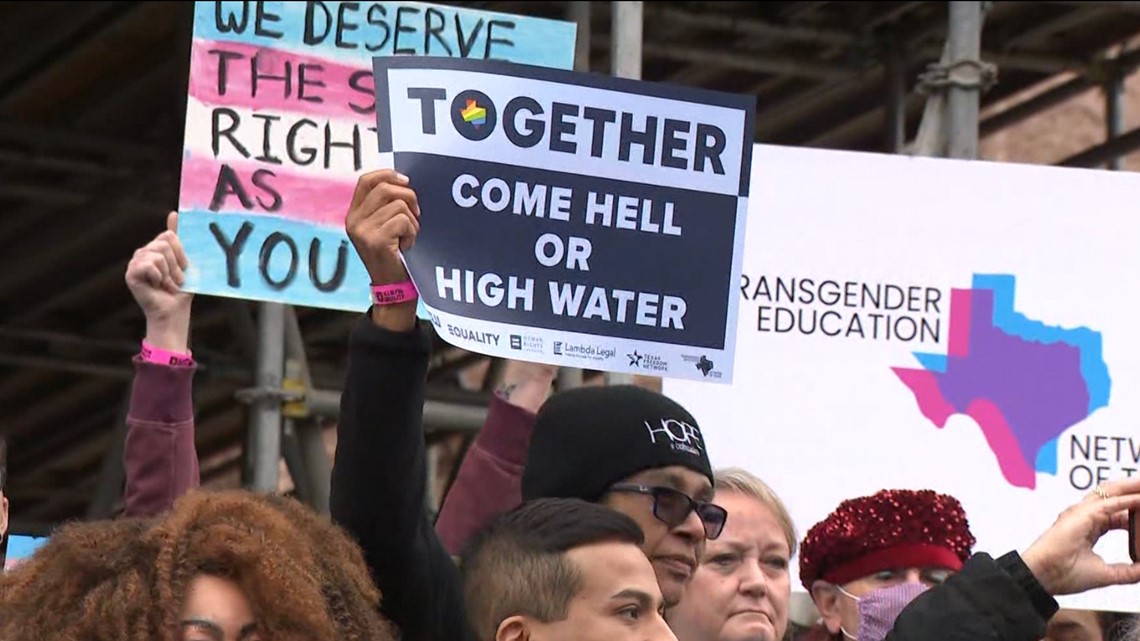 At the rally, CEO of Equality Texas Ricardo Martinez said, "LGBTQ people have been cyclically, intentionally, and cowardly used as political pawns throughout history over and over and over. No more."
Equality Texas is organizing people to rally against bills that would restrict the way gender and sexual orientation are talked about and taught in Texas classrooms, ban transgender athletes from college teams or fine businesses that admit children to drag shows.
Some bills would require businesses that host drag shows to reclassify as sexually oriented businesses, which affects taxes and zoning.
SB 14 author Donna Campbell, a nurse, said the ban on gender-affirming care in youth is necessary because she believes some doctors are sewing doubt in children's minds about whether they are happy with their gender.
She called it a "social contagion."
Lt. Gov. Dan Patrick, the president of the Texas Senate, has made a ban on gender-affirming care a priority this session.
SB 14 is expected to be debated by the full Senate.
But before becoming law, it would need approval by the House and the governor's signature.