A special half-scale replica of the Vietnam Veterans Memorial in Washington D.C. made its way to Central Texas on Wednesday.
Many Vietnam Veterans and Volunteers came out to the Central Texas State Cemetery in Killeen to help set up the traveling wall for its unveiling at the opening ceremony and dedication on Thursday morning.
According to the Vietnam Veterans Memorial Fund, the wall was first finished in 1996. It was designed to travel to communities throughout the United States. The wall has been displayed in nearly 600 communities across America.
In addition to the wall, there is also a mobile education center. The Wall That Heals was erected in a chevron-shape and is constructed of powder-coated aluminum, supported by an aluminum frame, and is made up of 24 individual panels.
The Wall That Heals in Central Texas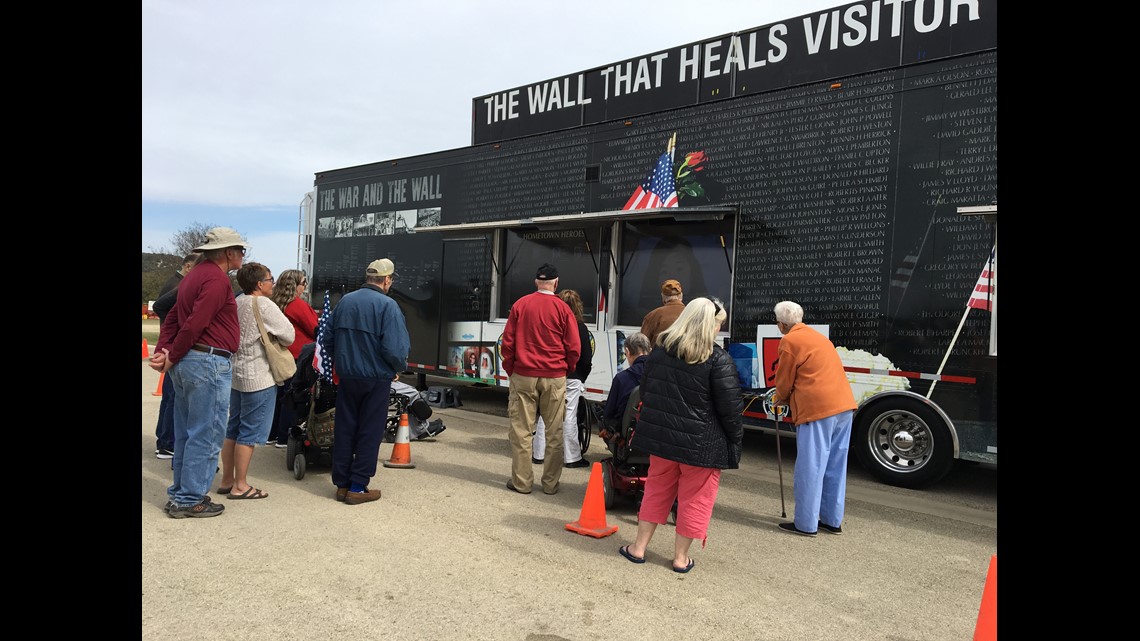 The Central Texas State Veterans Cemetery will be open 24 hours a day until 1:00 p.m. Sunday, March 11. Viewing is free to the public.
Click here for more information about the wall.