TEMPLE, Texas — "Chicago Fire" paramedics Sylvie Brett and Emily Foster get some surprising emergency medical services calls as they support the rest of the cast.
If you're a regular viewer of the shows, you've seen parts where both police officers and firefighters acted very differently than they would in real life.
But how does the EMS crew stack up?
KCEN Channel 6 reporter Andrew Moore asked Temple EMS operations manager and paramedic Byron Sedlacek to break it down.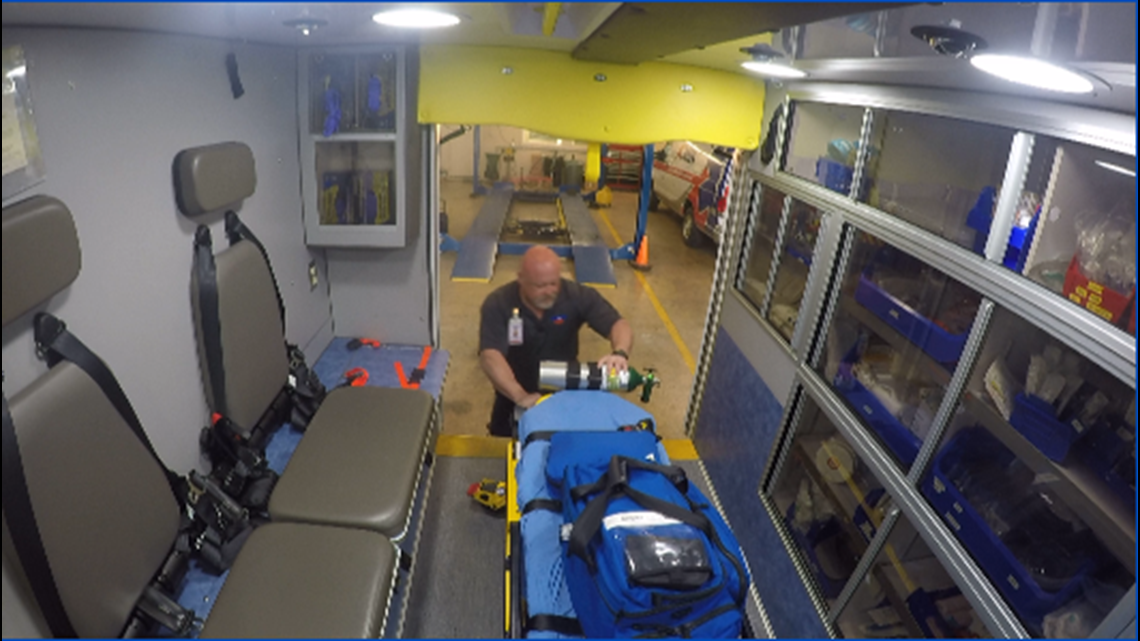 "There's a lot of what happens on their day-to-day context that is over-dramatized. That is a little bit outside of what happens on a day-to-day EMS shift," Sedlacek said.
"Chicago Fire" sees paramedics Brett and Foster deal with people hit by explosives or injured in magician accidents. Even the more typical calls, like one where a gymnast broke a bone, has a twist to add to the drama.
Strip the additional dramatic twists away, however, and the injuries from the show can be a lot more realistic.
"We can run into anything from the normal medical call, difficulty breathing, chest pain, abdominal pain, all the way up to the traumas," Sedlacek said. "The car wrecks, the industrial accidents, farming accidents, all that kind of stuff. Anything is a possibility for every day."
Temple EMS, which is a branch of American Medical Response, can see up to 60 calls a day for their seven crews in the area.
Most of those are calls for difficulty breathing, abdominal pain, or low-speed car wrecks. But in some cases, crews from Temple EMS will see some of the exact same calls as on TV.
Serving the community
Car wrecks are the most common major scenes Temple EMS is typically called to. In a wreck, people can be trapped in vehicles, suffer broken bones or even be cut and impaled.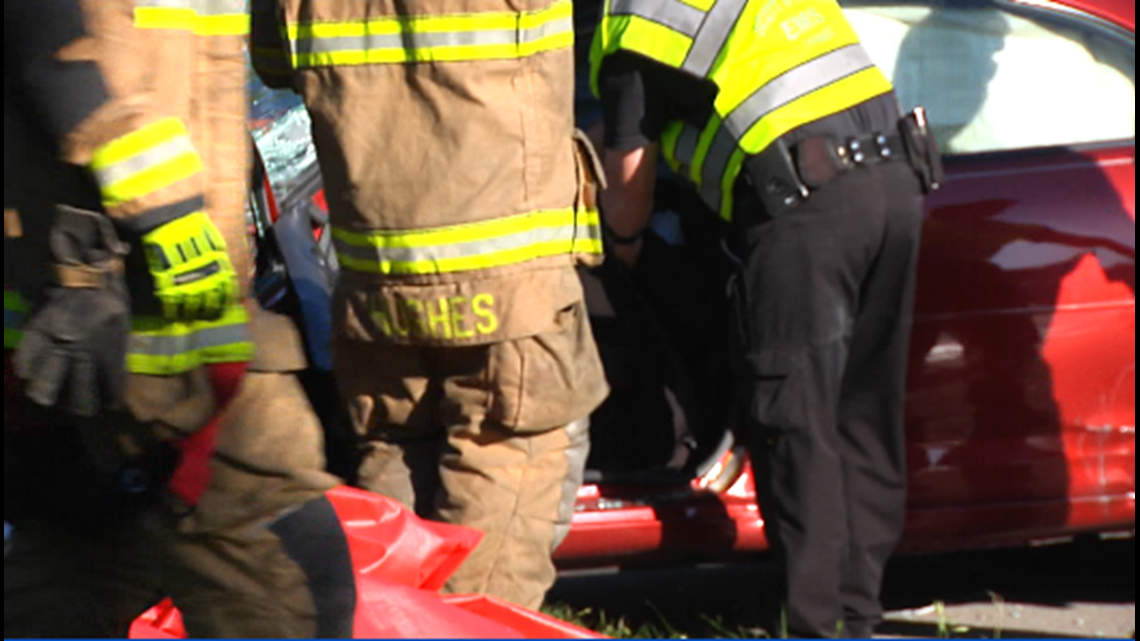 Sedlacek said those scenes can be chaotic, and paramedics or emergency medical technicians must move fast when they find a bleeding patient.
"We carry a lot of tools to help mitigate severe bleeding," he said. "From pressure bandages, to quick clot, which you pack into the wound, all the way to a tourniquet."
When dealing with people who are bleeding, paramedics have to address the wound quickly and get the patient into the ambulance.
In an episode from season seven, "Chicago Fire" showed paramedics address a wound, but viewers couldn't see how.
If a person is bleeding from the main artery in their leg, and it doesn't get addressed fast enough, they can die in minutes.
"That's really what saves people's lives in those trauma situations when they are bleeding is to stop that bleeding as quickly as you can," Sedlacek said.
In an early episode of "Chicago Fire," the team found a man who collapsed after a car accident. He had a deep-looking head wound that did not get addressed. The man strained to tell the team his son was in a crashed vehicle, which was ablaze.
The moment does a great job building tension, but Sedlacek said people who fell and suffered severe injuries are normally not talkative.
"It would be a pretty boring show because they would be laying there unresponsive," he said.
Another unrealistic aspect of the show is the number of times you see a character intubated when they can't breathe.
This is a medical procedure where a tube is placed down a patient's throat so the paramedic can use a bag to breathe for them. Sedlacek said there are now less invasive methods used to do this.
Supporting the Fire Department
While some of the medical issues are not treated realistically, the way Brett and Foster support the fire department is very similar to the support Temple EMS provides to the Temple Fire Department.
Sedlacek said their crews treat firefighters and citizens for smoke inhalation and assist with firefighter rehab. Firefighters that get too hot or become exhausted need to re-hydrate and rest.
In one episode, Brett tells Casey he will be reported if he does not take a break. Sometimes, paramedics do make more complete evaluations as well.
"We look at their situation and access them, and figure out what is appropriate for their needs right now," Sedlacek said. "Is it oxygen, is it rest, or is it IV fluids?"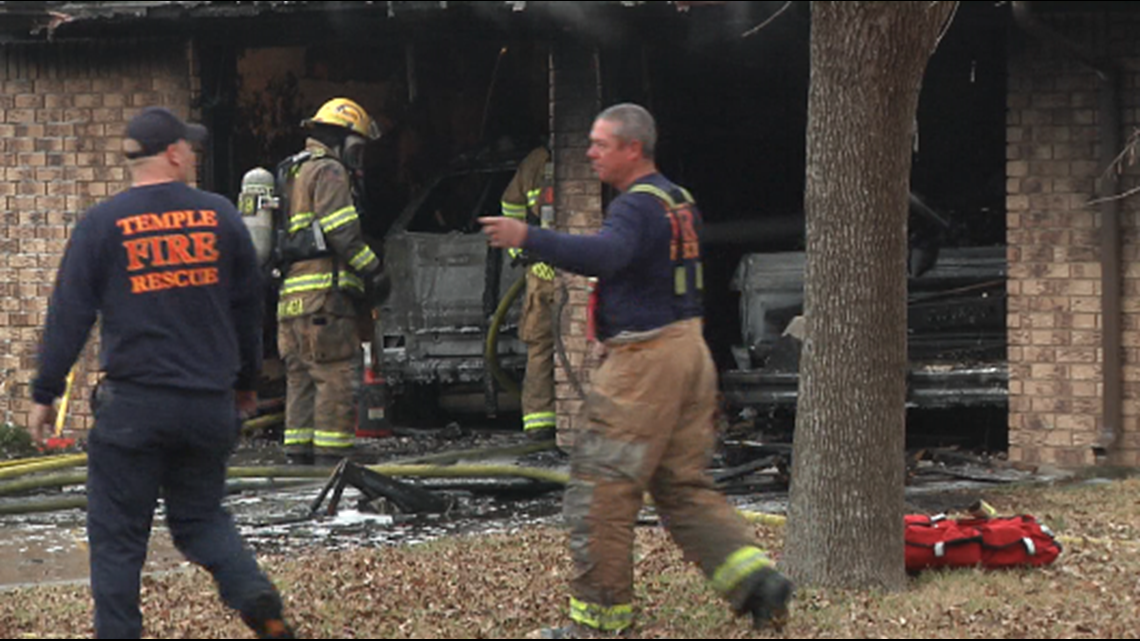 Serving for the right reasons
When Moore asked Sedlacek if there were any other misconceptions he wanted to address, Sedlacek said he wanted others to know why people serve in an EMS service.
"We don't do it for the thanks, we don't do it for the glamour, we do it for those times where we can truly make a difference in somebody's life," Sedlacek said.