One of the key figures to take a stand on his trial was Republican Senator Robert Nichols who predominantly voted yay on 13 of the 16 presented articles.
At the end of Saturday's trial, Lt. Gov. Dan Patrick, who served as the judge, reinstalled Paxton to his role as an attorney general.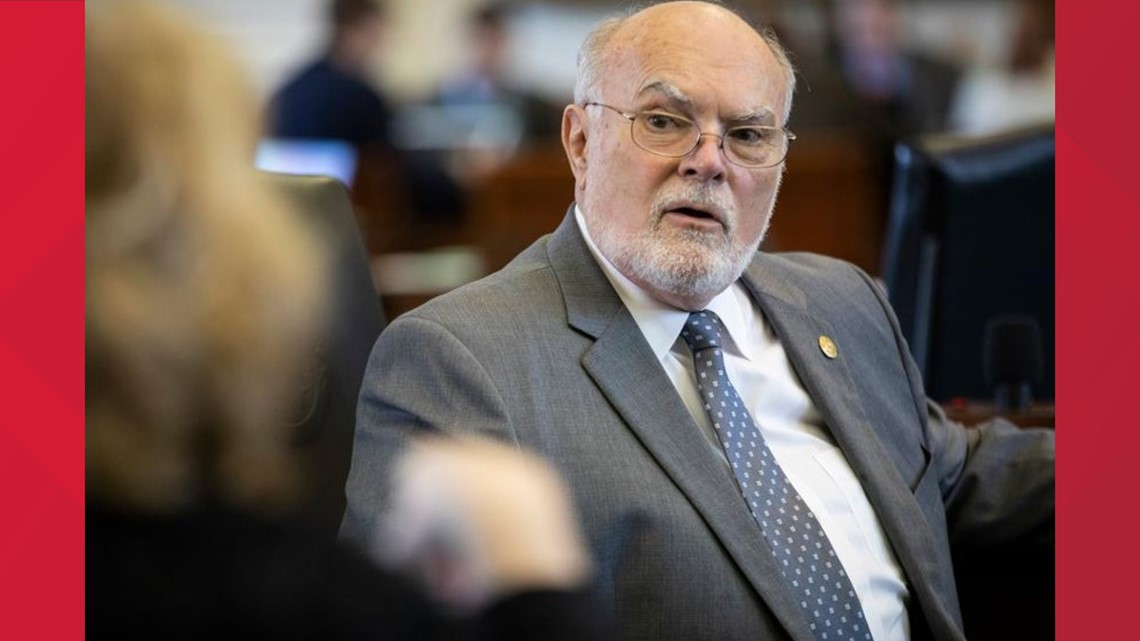 Texas Senator Bryan Hughes who shared similar views as Nichols added, "Today, I voted against the impeachment of Attorney General Ken Paxton. On the day the House voted to impeach, Attorney General Paxton released a statement expressing his "confidence the process [would] be fair and just" in the Senate. Today, after listening to more than 45 hours of testimony and reviewing thousands of pages of documents, it's clear the prosecution failed to meet the burden necessary to overrule the will of the voters," according to his X.
According to the Texas Senate website, Nichols was a former Jacksonville businessman who built four manufacturing facilities, earned 32 U.S. patents and 128 foreign patents and created over 900 jobs for East Texas families.
He earned a Bachelor of Science degree in Industrial Engineering from Lamar University in 1968.
Nichols was first elected into the Texas Senate in 2006 and represents 19 counties in the East Texas region including Montgomery County.
He currently serves as Chairman of the Senate Transportation Committee. He also serves on the Finance, Business and Commerce, Criminal Justice, Local Government and the Select Redistricting Committees.
Spending more than eight years as a state senator, Nichols passed legislatives to protect landowners' rights and increase education within East Texas.
Additionally, he vouched for reducing Medicaid fraud and promoting free-market principles.
On June 14, Sen. Nichols signed and enacted TX bill HB3, which ensures that public schools will have adequate measures of safety and security.
In addition, Sen. Nichols signed numerous bills providing property tax relief within the public school system.
Some of the key Texas votes Nichols approved since May are:
HB 5 - Economic Incentives for Oil and Gas Companies
HB 7 - Authorizes the Creation of State Border Police
SB 258 - Establishes a 1% State Energy Savings Goal by 2030
Nichols was also one of the two East Texas senators placed on a special committee in response to the Uvalde school shooting in 2022.
Sen. Nichols and Sen. Bryan Hughes from Tyler were chosen to address issues on school safety, mental health, and firearm measures.
"It's an honor to serve the state in this capacity during these difficult times. To the families, friends, and communities impacted by mass violence, know that this committee is committed to listening to you and developing significant reforms for the State of Texas," Nichols said in a statement.