HARKER HEIGHTS, Texas — Harker Heights police said cell phone records and multiple videos from a neighborhood in Harker Heights helped them catch the man they said killed Fort Hood soldier, Brandon Rosecrans.
Police said Brandon Michael Olivares, 28, shot Rosecrans, also 28, four times while the two were in were in Rosecrans' SUV. He then dumped Rosecrans' body by the side of the road in the 2100 block of Fuller Lane on the morning of May 18.
Olivares was charged with Rosecrans' murder on Wednesday. Police said he was already in the Bell County Jail on unrelated charges. His bond was set at $1 million.
"What led someone to have to take his life? He didn't, He wasn't a combative person," Thomas Berg Sr., Rosecrans' Dad said.
The vehicle the two men were in was also set on fire. Police said the Jeep Renegade was found three miles away from Rosecrans' body.
According to the arrest affidavit, video shows the Jeep driving into the neighborhood where Rosecrans' body was found at 7:16 a.m. on May 18. It leaves the neighborhood six minutes later. Three hours later video shows the Jeep being driven into the Evergreen Estates neighborhood. The Jeep was found on fire at the end of the north cul-de-sac of Jubliation Dr., according to the affidavit.
Once the fire was out, police found Rosecrans' clothes, shoes and audio equipment inside the Jeep. The Harker Heights Fire Marshall found what he believed to be a bullet hole in the back-passenger side door.
An autopsy found four gunshot wounds to Rosecrans head and neck. Evidence showed the gunshots were fired at close range, according to the affidavit.
Police obtained warrants for Rosecrans' and Olivares' cell phones. Cellular data showed the two had been in communication the night of May 17 and the morning of May 18. It also showed Olivares' phone pinged at 10:31 a.m. on the 18th in the same area where Rosecrans' body was found.
The affidavit said Olivares was seen at 10:51 a.m. on video walking away from the direction of the Jeep along Granite Trail in Evergreen Estates.
The U.S. Marshall's Fugitive Taskforce arrested Olivares on June 4 on an active arrest warrant for parole violations. During a search of Olivares' home, detectives found what was believed to be a burned Jeep key in a firepit.
Olivares told police he was with Rosecrans, Rosecrans' girlfriend Estrellita Falcon and another man, Jai Smith. Olivares told detectives the four of them drove to San Antonio on May 17 to buy drugs and returned the morning of the 18th, according to the affidavit.
Olivares said they drove into the Evergreen Estates neighborhood. He said he and Falcon left the Jeep with Smith and Rosecrans and that was the last time he saw Rosecrans alive.
During later interviews, police showed Olivares a photo of himself holding a gun. Police identified Olivares in the photo through the distinctive tattoos on his arm. The photo came from the phone of a friend of Rosecrans.
Olivares told detectives it was the gun used to kill Rosecrans but that he had sold it to Smith the night of the 17th. A separate arrest affidavit said Olivares told police he "middle manned" a deal to sell the gun, which was a 9mm Ruger, for $300.
Olivares told detectives Smith killed Rosecrans while Olivares was driving the Jeep. The affidavit said the description Olivares gave to police of how he said Smith shot Rosecrans didn't match the trajectory of where the bullets struck the back passenger door.
Detectives interviewed Smith and his girlfriend, Jennifer Dowell, on Aug. 4. Both said Smith never went to San Antonio with Rosecrans and Olivares.
Dowell said Olivares and Falcon came to the home she shares with Smith. The affidavit said Dowell told detectives Olivares told her he had just killed Rosecrans because he was being "too greedy." Olivares also told Dowell he killed Rosecrans because Rosecrans tried to rape Falcon, according to the affidavit.
Falcon later told Dowell, according to the affidavit, Rosecrans had not tried to rape her. Falcon said she called Olivares a "punk" for being scared to shoot Rosecrans. She said Olivares waited to shoot Rosecrans until he fell asleep.
An arrest affidavit for Falcon said she was the person driving the Jeep when they drove into the neighborhood. Falcon was seen on video driving it and construction workers told detectives they saw her driving it.
The Jeep belonged to Rosecrans and another man who said Falcon did not have permission to drive it. Falcon was charged with unauthorized use of a vehicle and hinder apprehension/prosecution. She was in the Bell County Jail with a $100,000 bond.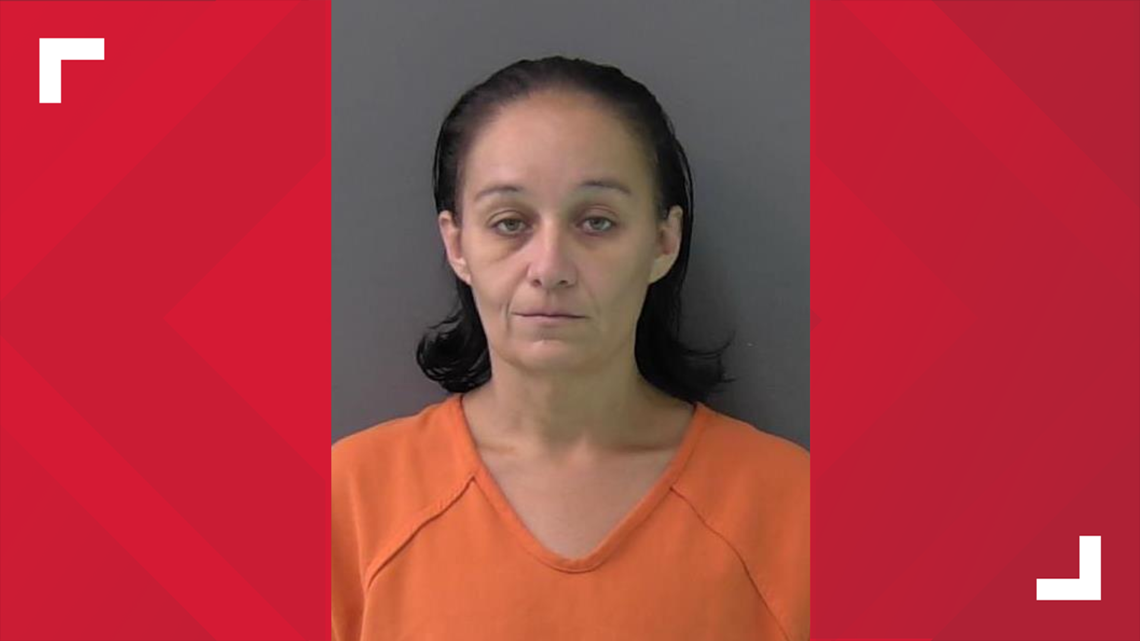 Rosecrans parents said they believed Olivares was not the only one connected to the case.
"We now know a person that we believed was involved was involved. We now have that empty feeling again inside because we want to know who else was involved," Berg said.
GREYWOLF leaders, the Rosecrans family, friends and fellow Soldiers gathered for the 3rd Armored Brigade Combat Team, 1st Cavalry Division's unit memorial ceremony in honor of Pfc. Brandon Rosecrans at the Operation Iraqi Freedom Chapel on Fort Hood Thursday.
"We were able to be here and shortly after we found out, we were able to be with all his Army family. It really helped a lot," Berg said.
Capt. Jordan Holmlund, Commander, Brigade Field Maintenance Company, 215th Brigade Support Battalion, 3rd Armor Brigade Combat Team, 1st Cavalry Division, spoke at the unit memorial.
"Brandon Rosecrans was a valued member of our team. He and his service mattered to the Armed Forces and to the Soldiers in this company. The best way we can honor his memory, in my mind, is to work together every day to build our legacy," Holmlund said. "We can do that by continuing to ensure that this organization takes care of its Soldiers, mentors them, and makes them proud to serve this country."
Rosecrans was laid to rest on June 2 near his hometown of Kimberling City, Missouri, at the Philibert Cemetery with his family and friends beside him.
The unit remains in contact with the civilian authorities as they continue to work to solve this crime. This incident remains under investigation by the Harker Heights Police Department, according to Fort Hood.