WACO, Texas — The Waco Foundation has announced its donation of $20,000 to a local K9 training facility. The facility, Whitehaven Canine Evaluators, are now asking for the public's help in raising an additional $40,000 in funds.
The Waco Foundation says it will donate an additional $20,000 in matching funds if Whitehaven is able to raise $20,000 in community donations.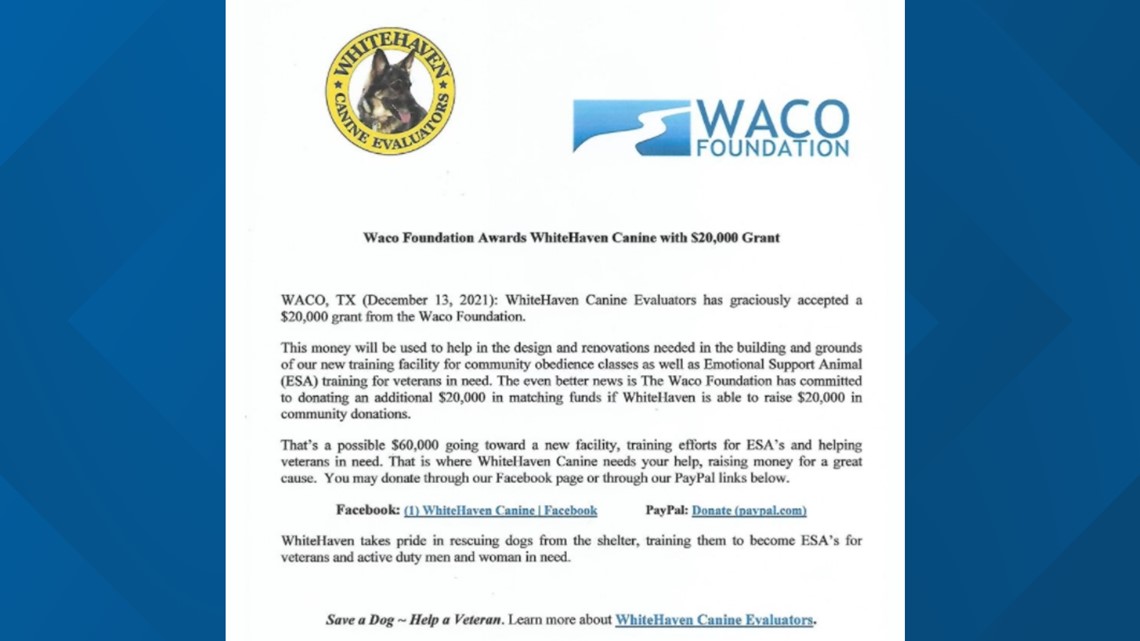 The money, the facility says, will be used to help veterans and build a new training facility to help train dogs as officers and emotional support dogs.
If you are interested in donating, the training facility says, you can donate on their Facebook or Paypal.