MECKLENBURG COUNTY, N.C. -- A Cornelius mom is fighting to protect her daughter's image after internet trolls took her picture and used it in an abortion campaign.
Natalie Weaver's daughter, Sophia, was born with deformities on her face, hands and feet. Natalie was 34 weeks pregnant when doctors told her and husband Mark what to expect.
"My world just felt like it crashed down," Natalie said. "We tried to take her out and were met with stares and cruelty that destroyed me."

Natalie said the family became very private for awhile, then, there was another blow. Sophia was diagnosed with Rett syndrome, an extremely rare and degenerative condition.
"When she was five, we found out she has Rett syndrome. It was the reason she had lost any abilities that she had gained. It makes you unable to walk, talk and do things for yourself," said Natalie.
Sophia has endured 22 surgeries and gets her food through a feeding tube. She has type one diabetes, daily seizures and choking spells.
"There's no one else in the world like her with the combination of conditions, and there's no one else in the world who looks like her, so we are learning as we go," Natalie explained.
Sophia's condition turned Natalie into a public advocate for health care and people with special needs. There are pictures of Sophia everywhere. It's easy for someone to access her photos.
"When I saw that posted my heart dropped, it was incredibly painful," said Natalie.
A stranger took a picture of Sophia from an online article and used it on twitter to promote abortion.
"Someone had been using my child's image to promote eugenics. She was the poster child of who should be aborted and doesn't deserve healthcare," said Natalie.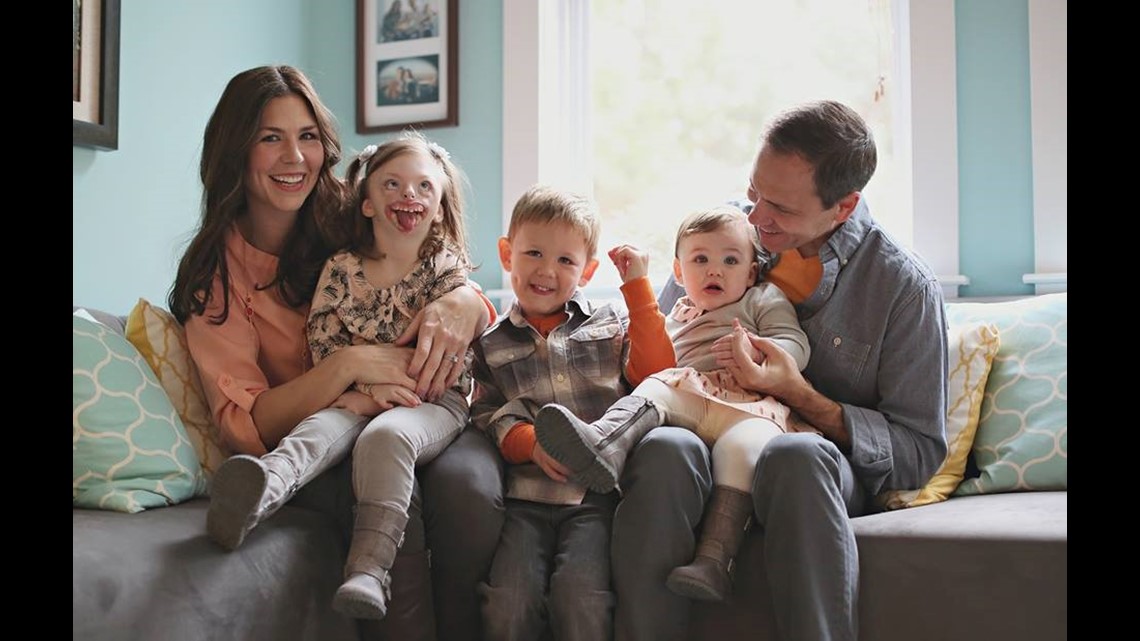 Natalie said she spent weeks fighting with Twitter to get Sophia's picture removed and the account taken down. The social media giant complied, but Natalie is still frustrated when you go to report a Twitter violation, people with disabilities are not specifically listed as a protected category.
A spokeswoman for Twitter told us people with disabilities are, in fact, one of the protected groups. They're just not specifically listed because there is limited space.
"This is just about protecting my child and protecting others so they don't receive hate online," Natalie said.
Natalie explained she's doing what any mom would do, protecting her child.
"She's, Sophia, she's amazing, she's meant to be here, she's a wonderful human being, she's made me a better human being," said Natalie.