Trump takes immigration fight to New York
President Trump reportedly will travel to New York on Wednesday for a speech on the need to eradicate the violent MS-13 gang, just days after he created a stir when he used the term "animals" in reference to undocumented immigrants. Trump has since defended his remark, which came last week during a discussion of undocumented immigrants in jail, including MS-13 members. The reported visit comes after federal data showed that Immigration and Customs Enforcement agents under the Trump administration have been arresting more undocumented immigrants without a criminal record. Trump will speak in Bethpage, Long Island, local media reported, citing the office of U.S. Rep. Peter King (R-N.Y.).
NHL playoffs: Which team will face the Vegas Golden Knights?
The Eastern Conference title is on the line as the Washington Capitals take on the Tampa Bay Lightning in Game 7. The Capitals forced the decisive seventh game back in Tampa by winning at home for the first time in the series, blanking the Lightning 3-0 in Washington. A win for the Capitals on Wednesday would send them to the final for just the second time in franchise history — they lost to the Detroit Red Wings 20 years ago.. With a home win, the Lightning would win their third conference title, having played for the Stanley Cup in 2015 and having won it in 2004. The winner will get the expansion Vegas Golden Knights in the Stanley Cup Final on Monday.
One great shot from every game in NHL Stanley Cup Playoffs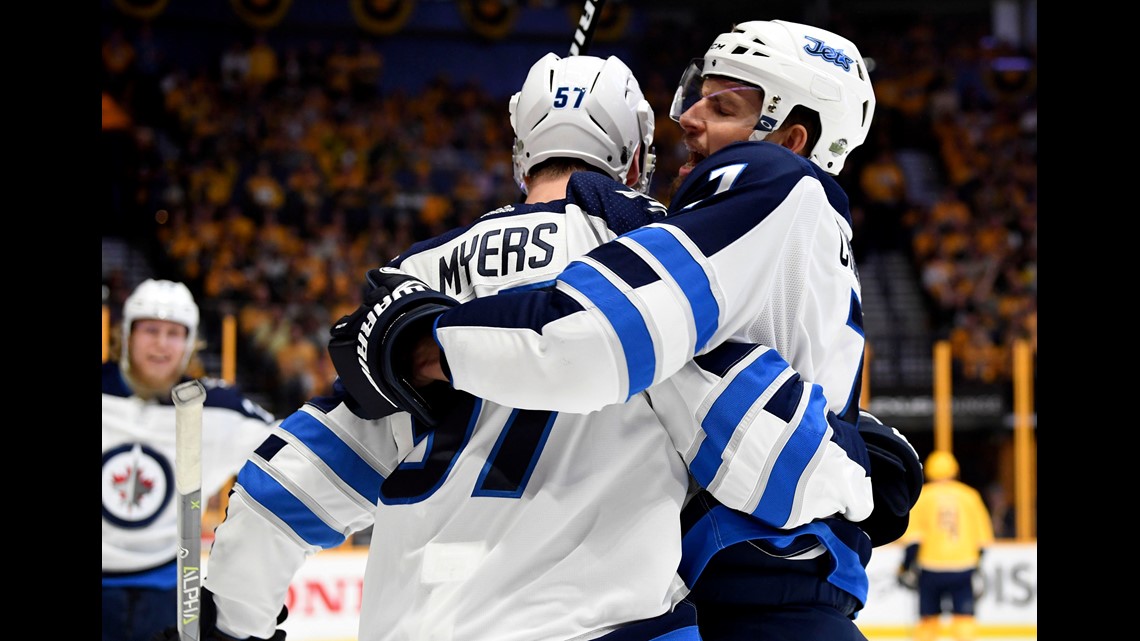 North Korea prepares to dismantle nuclear test site
North Korea could dismantle its nuclear site as early as Wednesday in a move toward denuclearization ahead of the planned summit between President Trump and Kim Jong Un next month. Punggye-ri, located in the mountainous northeast of the country, is the site where all six of North Korea's nuclear tests have been held. The dismantling of the site, according to North Korea's official Korean Central News Agency, will include "collapsing all of its tunnels with explosions" and "removing all observation facilities, research buildings and security posts." The move comes after Trump suggested the summit could be delayed or canceled after North Korea ramped up its rhetoric, insisting the U.S. and South Korea end joint military exercises in the region.
Life in North Korea: What you are allowed to see