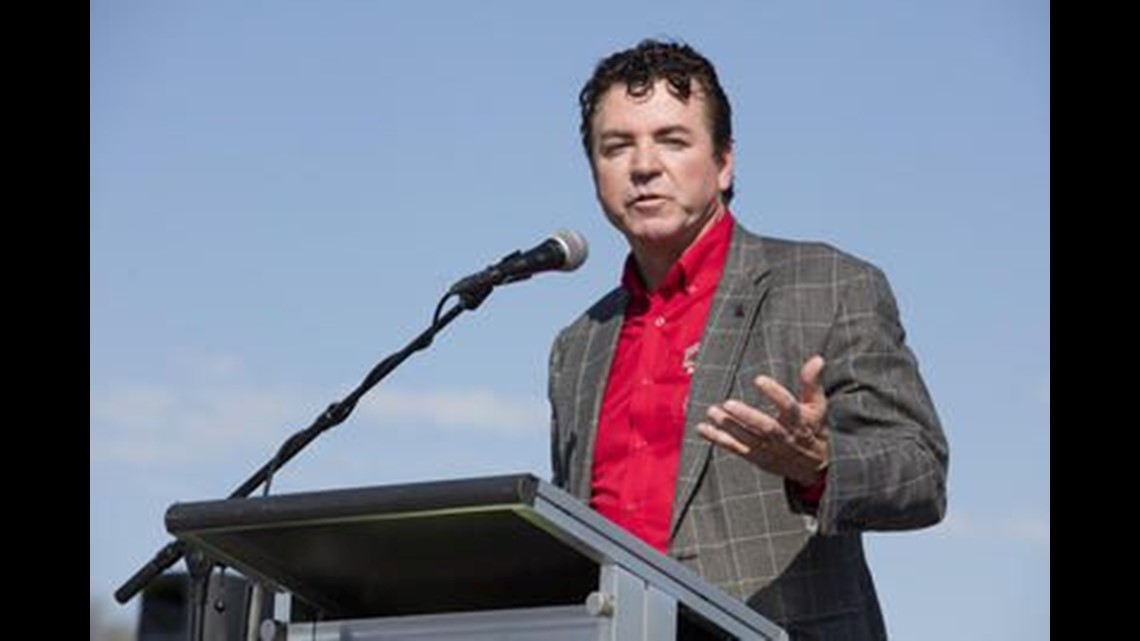 The independent board of directors of Papa John's denounced ousted chairman John Schnatter, charging he is "promoting his self-interest at the expense of all others in an attempt to regain control."
In the harshly worded statement, the board members said Wednesday that Schnatter is "hurting the company, not helping it," and that he has demonstrated "a continued pattern of ignoring decisions of the board," both when he was CEO and more recently as chairman.
They also say Schnatter has acted out of spite.
"When the company decided to implement a new marketing plan that did not feature John Schnatter, he began to criticize the management team and undermine the new CEO's leadership," says the statement, which was distributed nationally.
Schnatter's Los Angeles-based public relations firm, Sitrick and Co., did not immediately respond to a request for comment.
The board members say Schnatter has repeatedly violated directives:
• After being told not to talk about the NFL controversy related to the national anthem, "in direct defiance of these instructions," he made unscripted comments about the controversy.
• When independent market research showed that a change in spokesperson and advertising strategy was warranted, Schnatter commissioned his own research and produced separate commercials that starred himself.
• After being instructed to meet with another restaurant company's executive only with the CEO president, Schnatter did so without Ritchie. That may have been a reference to talks Schnatter reportedly had about a merger with Wendy's.
Schnatter was forced to step down as chairman last month after a report that he used the N-word during a media training session in May. He later said he shouldn't have quit and sued the company. Analysts say his criticism has driven down Papa John's stock price, which has lost nearly half its value over the past 12 months. It closed Wednesday at $46.54 per share.
The independent directors say Schnatter didn't respond to requests to meet until last week. That is when his attorney said he would do so only if the company canceled its annual operators' conference that brings together about 1,500 team members and franchisees from around the world.
"John Schnatter's demand that it be cancelled just one week in advance was unreasonable and does not support his purported concern for the future success of Papa John's franchisees, employees and team members," the directors said.
Throwing down a gauntlet to Schnatter, they said "we will defend the company against his actions and continue to do what is right for Papa John's and our stakeholders."
The board members said they have received "outspoken support from customers, employees, franchisees, partners and shareholders for the actions we are taking."
The company last week hired two investment banking firms, which experts said may signal it expects Schnatter to make a hostile bid to buy the company outright.
Schnatter, who founded Papa John's in 1984, owns 31 percent of its shares, a stake that is worth about $400 million.
Andrew Wolfson: awolfson@courier-journal.com; Twitter: @adwolfson.