Bruce Willis' wife, model Emma Heming Willis, shared an emotional video asking paparazzi not to yell at her husband and to give him space when they see him in public.
Willis was diagnosed with aphasia last year and, more recently, frontotemporal dementia. The "Die Hard" star was filmed and photographed last week on a rare public outing to a coffee shop in Santa Monica, and some tabloids published photos or a video.
"In the spirit of raising awareness around dementia, it's clear that there's still a lot of education that needs to be put forth," Emma said in her video, which she posted to Instagram over the weekend. "This one is going out to the photographers and the video people that are trying to get those exclusives of my husband out and about: Just keep your space."
Emma said Willis' friends did a "stand-up job" of protecting the actor, who turns 68 this month.
"For the video people, please don't be yelling at my husband asking him how he's doing or whatever," she added. "The 'woohoo'-ing and the 'yippee ki-yays'… just don't do it. OK? Allow for our family or whoever's with him that day to be able to get him from point A to point B safely."
She added in a caption: "To other caregivers or dementia care specialist navigating this world…. Any tips or advice on how to get your loved ones out in the world safely?"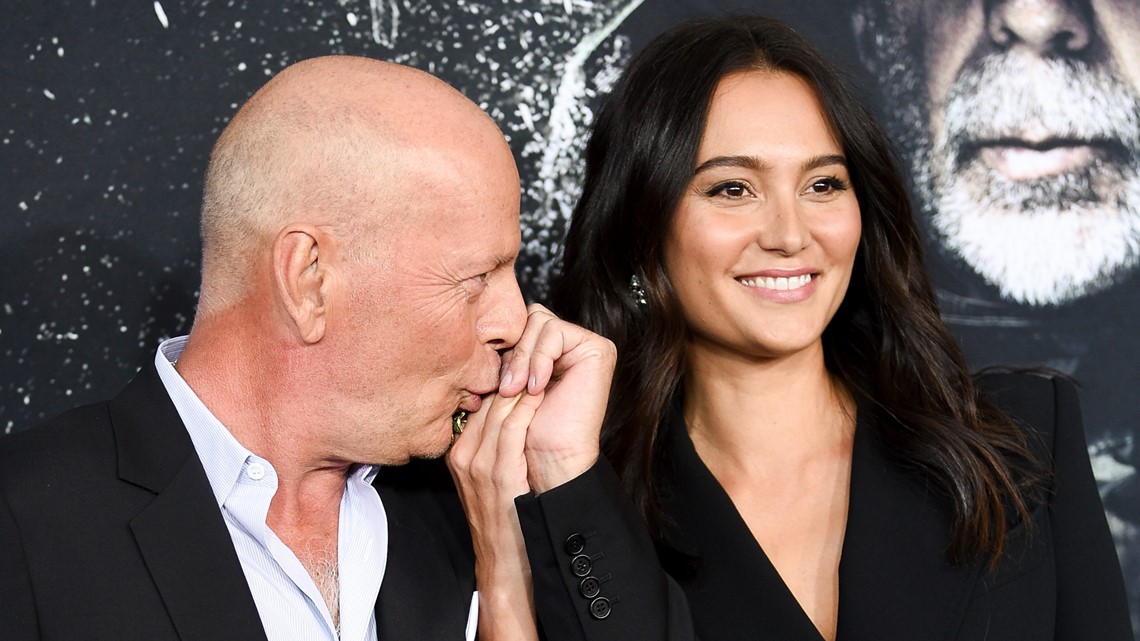 Willis' family announced his diagnosis of aphasia in 2022. Last month, they said his condition had progressed and he had been diagnosed with frontotemporal dementia.
"We know in our hearts that — if he could today — he would want to respond by bringing global attention and a connectedness with those who are also dealing with this debilitating disease and how it impacts so many individuals and their families," the family said in a statement at the time.