BEND, Ore. — In its prime, Blockbuster Video had 9,000 stores nationwide. Now, there's only one left in Bend, Oregon. If you ask people who live here, they aren't all that surprised the video rental franchise has survived in their city.
The last stand comes after Blockbuster's remaining two stores in Alaska announced last week they are closing. As news spread, the store in Bend, one of the fastest-growing cities in America, quickly became a temple of nostalgia.
Two days after the Alaska stores' announcement, there were as many out-of-town visitors as regular customers showing up and taking selfies out front. General manager Sandi Harding said people from as far as Portland, a three-hour drive, made the trip.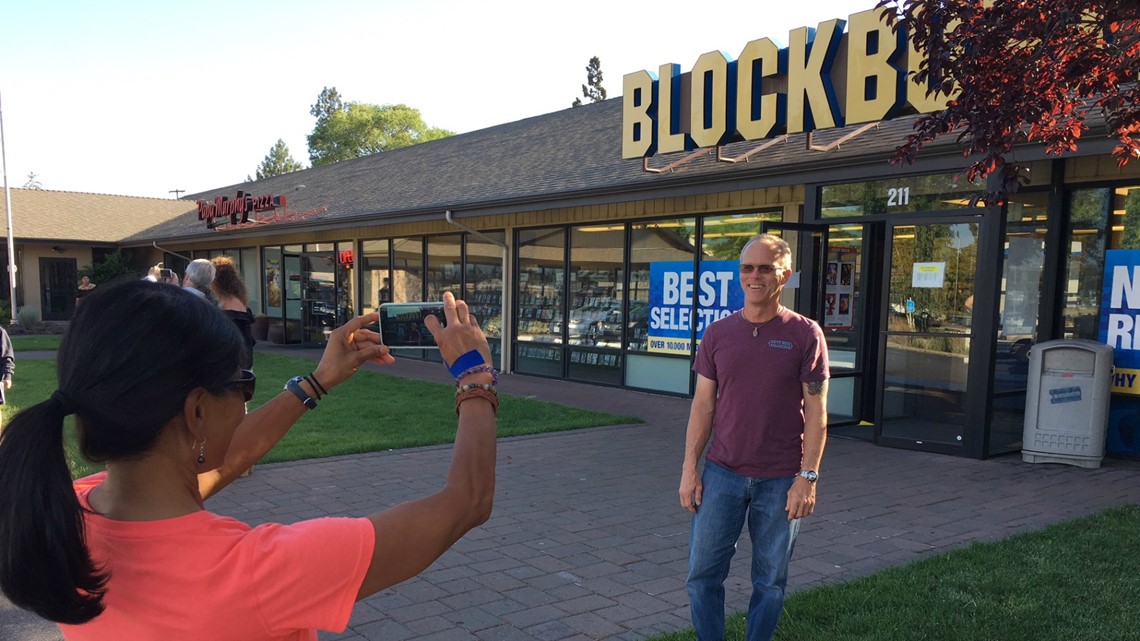 Some were stunned to hear Blockbuster still has a pulse.
"This shouldn't be happening," said one customer visiting from Medford, Ore. "I thought they went out of business 10 years ago."
In its heyday, Blockbuster was far more recognizable than Starbucks. Families would often "Make it a Blockbuster Night," as the old advertising slogan proclaimed.
The franchise's decline is well-documented. Netflix started it with DVDs mailed right to customers' doorsteps. Then came streaming services.
It's not just Blockbuster that is on its last legs. You'd be hard-pressed to find brick-and-mortar video rental stores anywhere.
"We were loyal Blockbuster customers for years and years and years, and when Netflix came out, we were like everybody else, I think, and then just started doing it online versus coming to the store," said Ken Widmaier. The Denver resident and his wife took a 15-mile trip just to see the Bend store.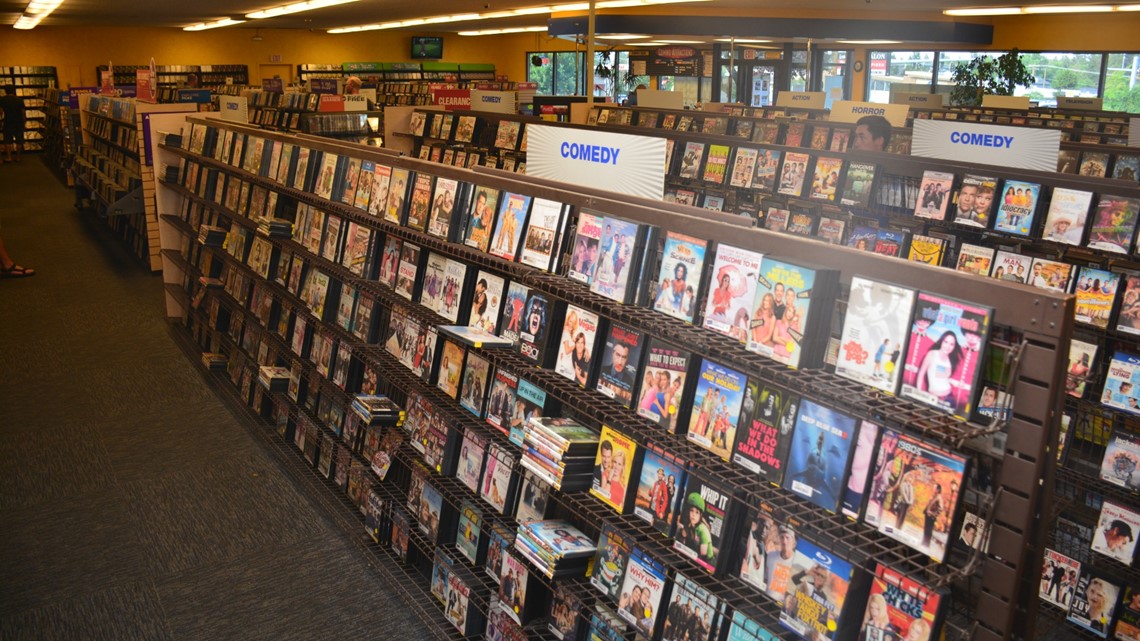 Harding said the sudden notoriety has given them a spike in business, but she said business was already doing fine before that. It picks up when the weather is bad, a time that you think people would rather rent online than go to the store.
"If it gets up over 100, like today it's been pretty stinkin' hot and we've got lots of people in renting movies because they don't want to be outside when it's that hot," Harding said. "But for the most part, if it's raining or snowing, we are busy."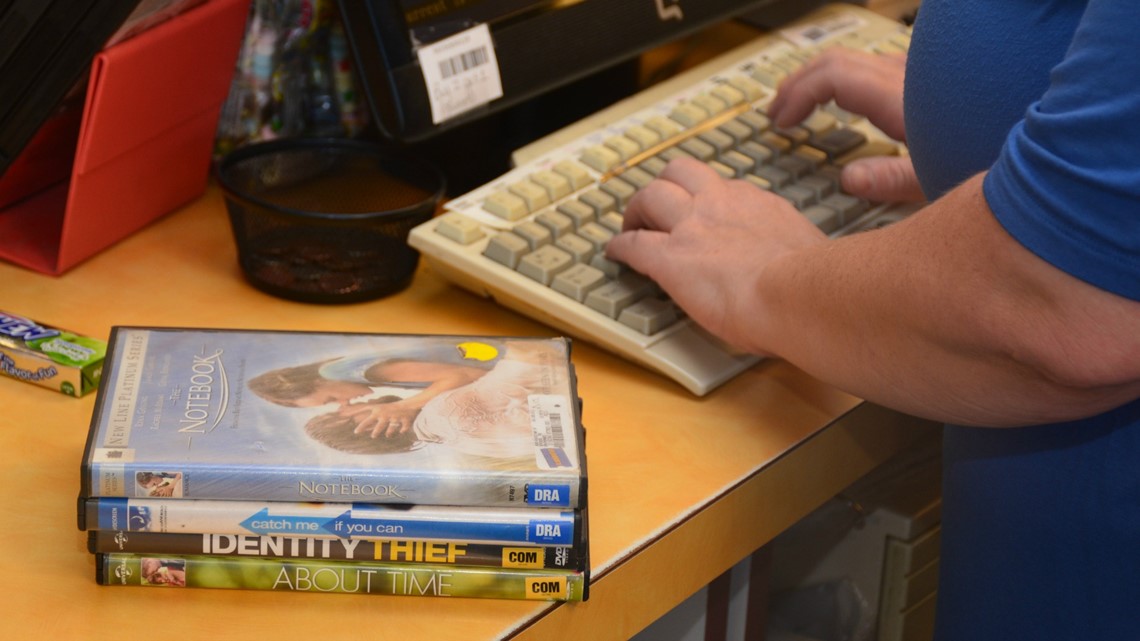 Why is Blockbuster still going strong in Bend?
Why does this city seem to buck the trend? Customers here agree: that's just Bend's style.
"Bend is kind of a special place because we really value human interaction," said loyal customer Laura Parker. "You're on your phone all the time, or on your device or on your computer all the time, and I think that the other experience, it feels more intuitive."
"It's like better than Netflix," said her young son, Nico.
"Kids like to come, look at all the videos, and you can't beat 99 cents for seven days," said Marcus Fowler, a born-and-raised Bend resident.
It would seem an irony that the massive video chain's likely final act comes in a city that is seeing a population boom. Bend has grown from 76,639 people in 2010 to an estimated 94,520 in 2017, according to the U.S. Census Bureau. That still sounds small to big city folk, but as far as the eastern half of Oregon is concerned, it's a metropolis.
The draw is the access to the outdoors. Floating down the Deschutes River is a popular summer activity. Mountain lakes, biking and hiking are minutes away. Mount Bachelor beckons skiers and snowboarders.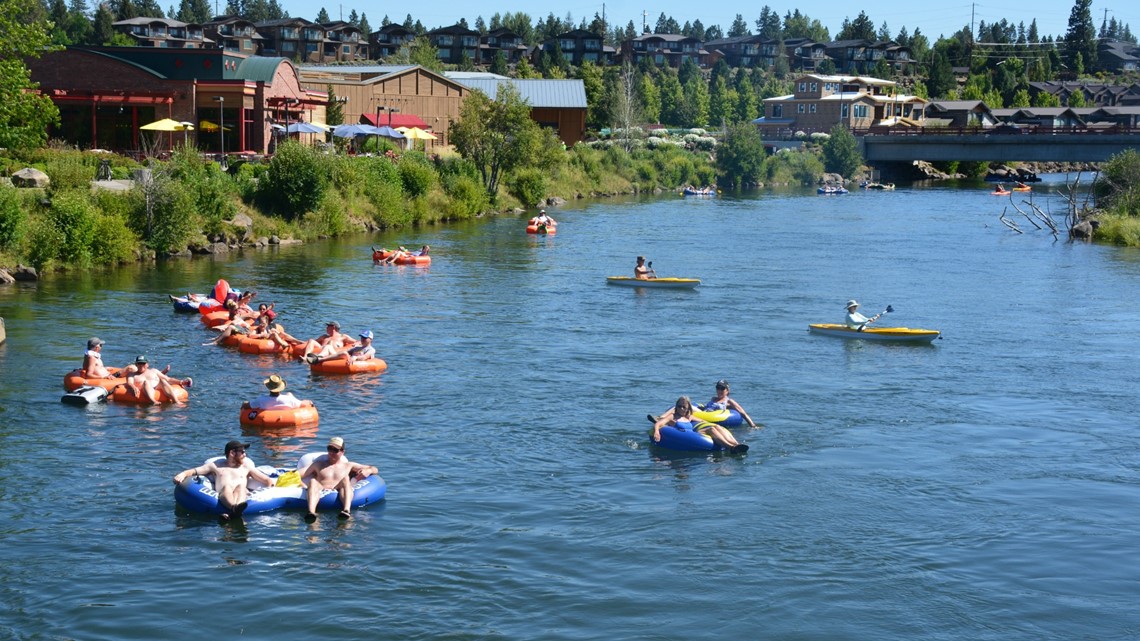 "I would just rather ride my bike here or just get out of the house... than to have a clicker that gives me everything I want," said Parker, expressing how that Bend's outdoorsy nature may play into Blockbuster's continued success.
Harding said that she hasn't asked the Alaska stores for their Russell Crowe movie memorabilia. Items, such as Crowe's jockstrap from Cinderella Man, were bought at auction by "Last Week Tonight" host John Oliver, who donated them. But there's something else they have that Harding needs.
"I need a new membership card printer because we are definitely in need of one of those. Ours broke and we've been handwriting cards for everyone and I'm like, 'I need one that will print them because our hands are getting tired.'"