President Donald Trump has issued a full pardon to rapper Lil Wayne and a commutation to rapper Kodak Black, the White House announced as part of a slew of pardons early Wednesday morning.
Lil Wayne, whose real name is Dwayne Michael Carter Jr., pleaded guilty last month to a federal charge that he possessed a weapon despite being a convicted felon following a 2019 search of a private plane in the Miami area.
His sentencing was set for Jan. 28. It was likely he would have received a shorter sentence than the 10-year maximum.
Authorities said the 38-year-old rapper acknowledged possessing a .45 caliber, gold-plated handgun and six rounds of ammunition after his luggage was searched upon arriving in Miami on Dec. 23, 2019, from California. A search warrant said Carter told investigators the gun was a Father's Day gift.
"Brett Berish of Sovereign Brands, who supports a pardon for Mr. Carter, describes him as "trustworthy, kind-hearted and generous,'" the White House said in its announcement. "Mr. Carter has exhibited this generosity through commitment to a variety of charities, including donations to research hospitals and a host of foodbanks."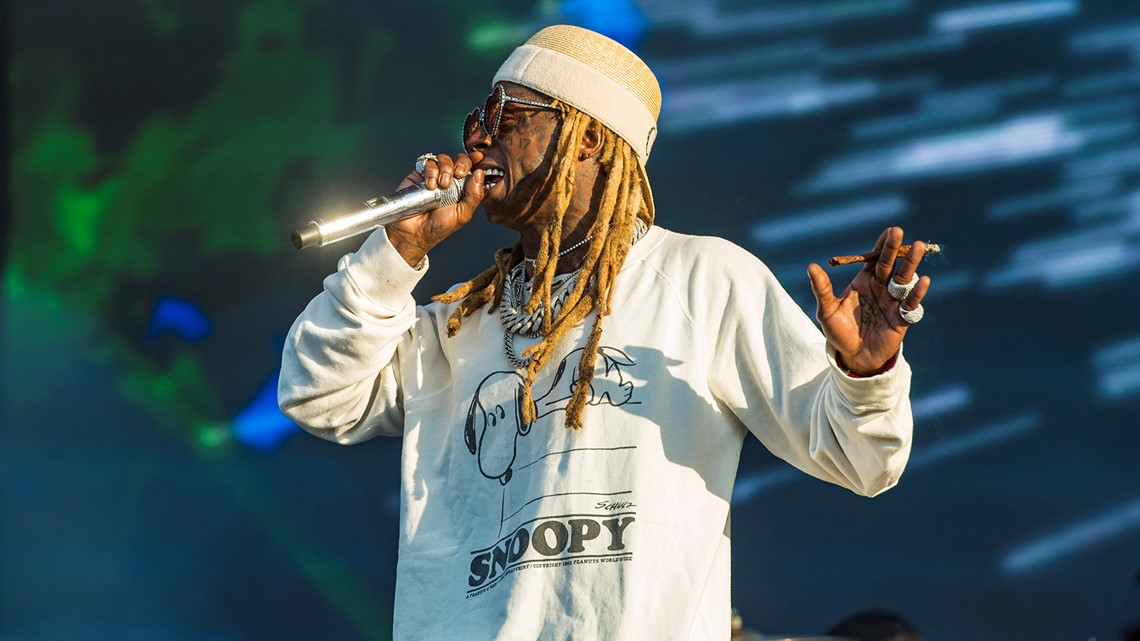 Black was sentenced in November 2019 to more than three years in federal prison after pleading guilty to weapons charges stemming from his arrest just before a concert in May of that year.
Black admitted that he falsified information on federal forms to buy four firearms from a Miami-area gun shop on two separate occasions.
Authorities said one of the guns was found at the scene of a shooting in Pompano Beach, Fla., earlier that year.

"This commutation is supported by numerous religious leaders, including Pastor Darrell Scott and Rabbi Schneur Kaplan. Additional supporters include Bernie Kerik, Hunter Pollack, Gucci Mane, Lil Pump, Lil Yachty, Lamar Jackson of the Baltimore Ravens, Jack Brewer formerly of the National Football League, and numerous other notable community leaders," the White House announced.