FORT HOOD, Texas — A Trimmier Elementary School student and an Audie Middle School student got big surprises Thursday.
Fort Hood soldier Jonnathan Perez Olivieri was stationed in Germany since last May and had not seen his family in nearly a year. He surprised one of his sons at the Trimmier at 10 a.m. and his other son at 1 p.m. at Audie Murphy Middle School.
The boys' mother, Elizabeth Santos, who is an aide at Trimmier Elementary, helped to orchestrate the surprises.
PHOTOS: Fort Hood Cpl. Jonnathan Perez Olivieri surprises his sons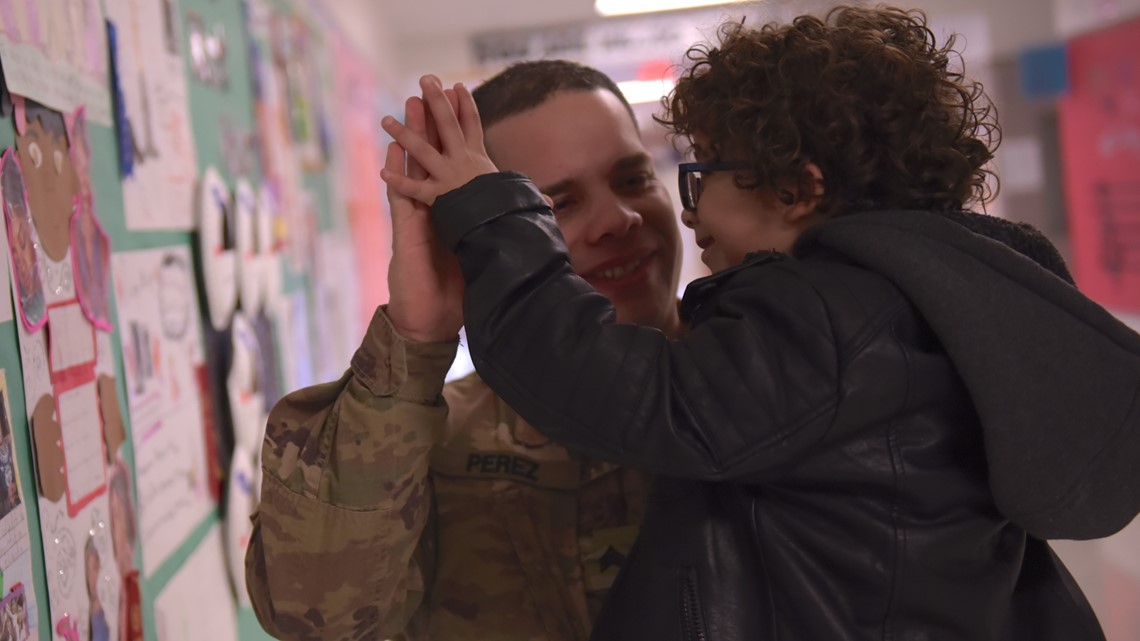 Oliveri's sons were expecting him home on Saturday.
RELATED: Cowboys mascot surprises Reeces Creek Elementary student with special needs
Other popular stories on KCENTV.com:
Police: 'Empire' actor Jussie Smollett faked attack to 'promote his career'
Walmart 'Baby Savings Day' is this weekend
"It was not living in the pain that I was in": Temple woman says CBD oil changed her life