NORFOLK, Va. (WVEC) — Three members of Norfolk's Redwood Junior Garden Club placed holiday boughs at a war memorial Thursday.
Carrie Short, Ellen Selig and Dyan Witt decided to make decorations for each of the 20 statues at Mission 22's War at Home Memorial along the Elizabeth River Trail by the Larchmont Library.
The greens will remain at the installation, which represents the 20 veterans America loses each day to suicide.
Witt said she's a Navy wife and mother. So, she understands the significance of these 10-foot tall metal cut-outs.
"Every dog-tag that you see, that's somebody who had a mother and a father and children and a family," said Witt.
She believes laying these holiday wreaths send a message, "that we are grateful, especially during this time of year but grateful for their sacrifice, their ultimate sacrifice that they gave to our country."
PHOTOS: Norfolk women place holiday boughs at war memorial
PHOTOS: Norfolk women place holiday boughs at war memorial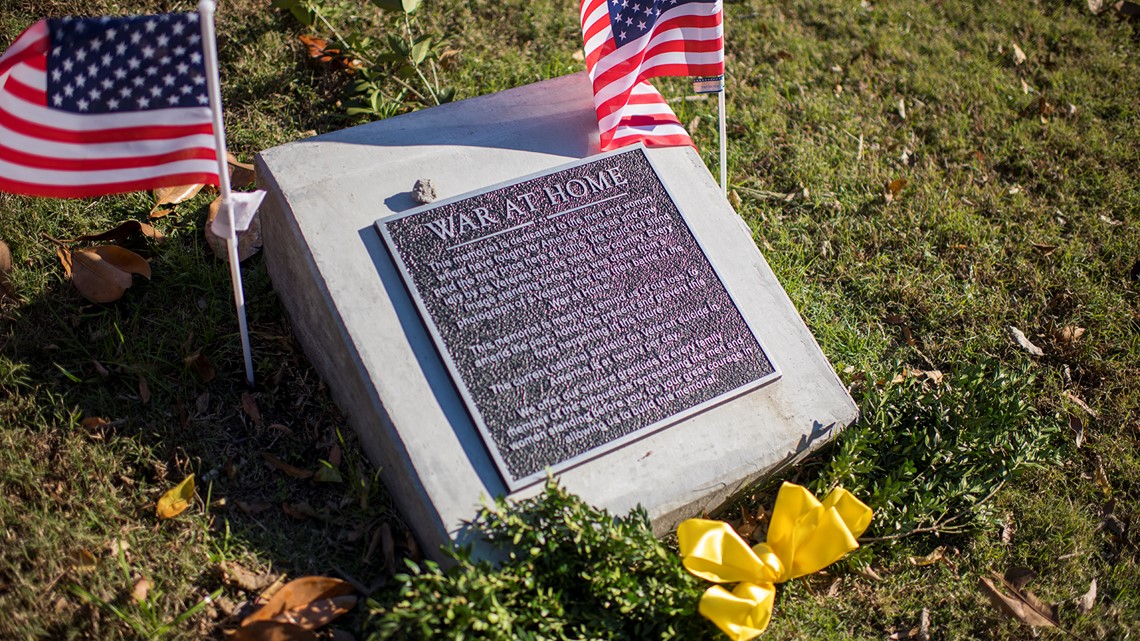 The holiday boughs are part of one of the club's annual community beautification projects, but Carrie Short said it's already catching the community's attention.
"It was really sweet. We were out here and there were cyclists coming by, runners coming by saying oh thank you so much thanks for doing it," said Short.
The non-profit Mission 22 worked for years to post these silhouettes, in Norfolk. If you'd like to connect with the veteran support organization, click here.