SAN ANTONIO-- When an officer leaves their home to head into work, there is always the chance that it could be for the last time.
For San Antonio Police Officer Tre Serrano, it is something he considers every time he leaves home and it is the reason he wanted to help start the Texas Fallen Officer's Foundation.
"So, we started the Texas Fallen Officer's Foundation," Officer Serrano said. "Its purpose is to take care of all police officers that are killed in the line of duty in the entire state of Texas."
Serrano is responsible for the #DallasStrong shirt that was sold after the horrific shootings in Dallas that claimed the lives of five Dallas Police Officers. Fallen San Antonio Police Det. Benjamin Marconi shared an image of the shirt on his own Twitter account back in July.
At the time, Det. Marconi couldn't have known that Serrano, a fellow San Antonio officer, would be creating one memorializing him just months later.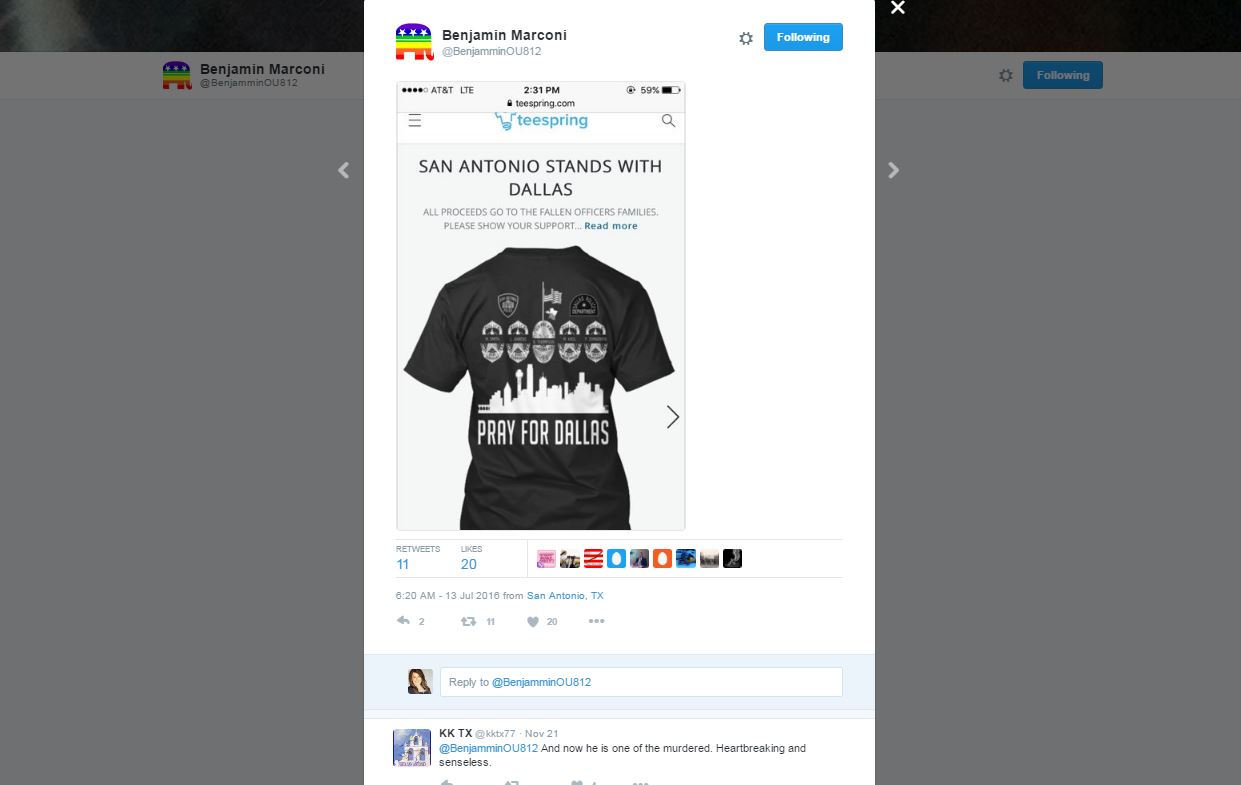 With the backing of the San Antonio Police Department and the Texas Fallen Officer's Foundation, Serrano created a t-shirt to honor Det. Marconi who was killed during a routine traffic stop on November 20.
He was a 20-year veteran of the San Antonio police force.
"We made a t-shirt and that t-shirt is going to be sold online," Serrano said. "And that t-shirt we're going to use 100 percent of the proceeds to go to his family."
The t-shirt was designed with Det. Marconi's face placed over the American flag and a thin blue line.