MINNEAPOLIS - R.E. Pranke was born without arms. For years, the 6-year-old has wanted to ride a bike without the help of her parents. She's also wanted to ride with her friends.
Now, her dream is possible thanks to a device a team at Gillette Children's Specialty Hospital created for her. The harness goes around her shoulders and connects to the handle bars of the bike.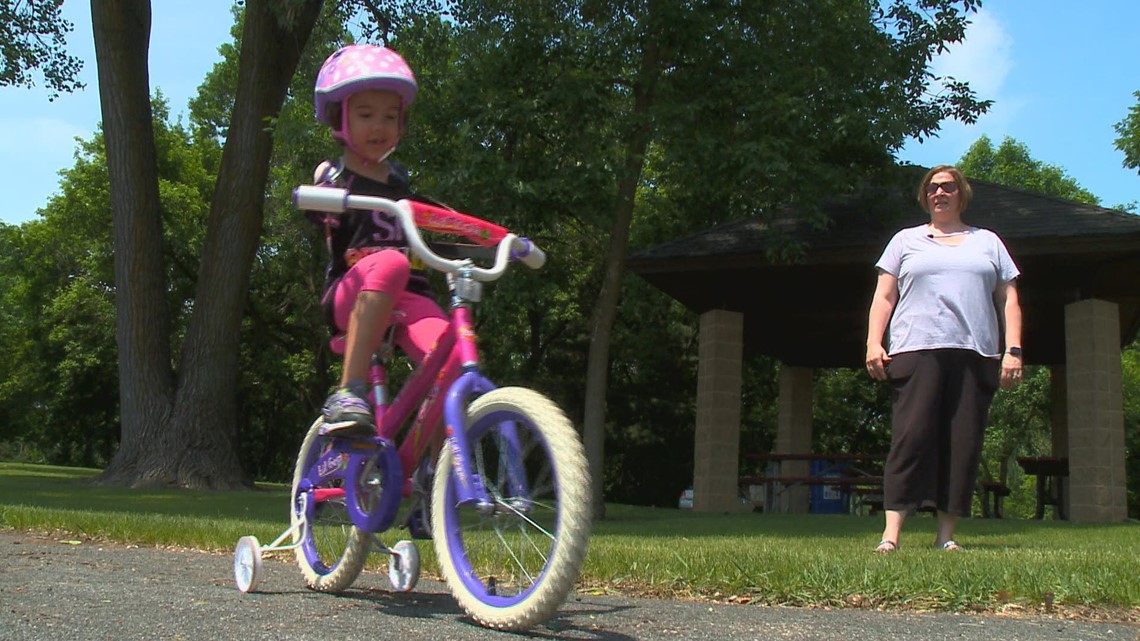 She smiles and rides with confidence in a park near her home.
The event, which takes places at Como Park, will raise money for specially modified sports and communication equipment for kids who have disabilities and complex medical conditions. More than 650 participants of all abilities are expected to attend.
R.E., which is short for Ruth Evelyn, typically does everything with her feet. She colors, writes and bakes cakes.
She recently surprised her mom, Karlyn Pranke, by baking a cake, mixing the ingredients in the living room.
"She cracked the eggs and everything and there were no shells," her mother said. "Just amazing."