WACO, Texas — The Waco Fire Department is celebrating a major milestone. This year marks 150 years for the department; 150 years of service, courage and sacrifice for the city of Waco and its residents.
Below, you'll find information regarding the department's rich history.
The beginning
On March 23, 1873, a devastating fire destroyed a number of small businesses and professional offices on Bridge Street. Known as the Bridge Street fire, the impact it had on the city resulted in the formation of the Waco Fire Department on April 3, 1873.
"You see a large number of buildings burn down and that is a major hit to your community," said Sean Sutcliffe, a Waco Fire historian.
At first, the fire department was formed as a fire brigade. Known as Rescue Hook and Ladder No 1, it was made of volunteers and had horse-drawn carriages.
"For us, it's hard to imagine horses running toward the fire, hauling the water, and the firemen and what not, but that's how it was until up until the 1900s," Sutcliffe said.
A year later, the Waco Engine Company formed to assist Rescue Hook and Ladder No. 1. Shortly after, these two companies merged into the Waco Fire Department and Engine Co. 1 was established. JG Harrison also served as the first fire chief for the department that, back then, had 205 firefighters and 25 horses serving Waco.
History of Waco Fire Department
The department evolves
In 1893, Assistant Chief Tom Padgitt purchased the first fire alarm and pull station system, "The Game-well and Ticker Tape System," from his own personal funds. It marked the first time the city and the department had an alarm system to alert fire stations of emergencies.
"He actually traveled to New York, looked over the system, came back, had purchased it, installed it in the city and the stations," said Dylan Karl, an engineer with the department.
The department would be a volunteer initiative until 1917 when 65 total members made-up the original paid force of the City of Waco.
In the 1920s, motor vehicles also replaced the horse-drawn carriages.
"There's a story out that talks about motorized apparatus actually racing the horse-drawn carriages to the fires and the horse-drawn carriages would actually beat many of the motorized apparatuses," Karl said. "For it to be a new type of machinery, not only was it a learning curve for the firefighters of that time going from horse to motorized."
Below is a timeline compiling the department's rich 150-year history.
Major Events
On May 11, 1953, an F-5 tornado left 23 miles of destruction in Waco, especially Downtown Waco.
"It wiped out downtown businesses, including the department's as well," Karl said.
At least 114 people died and another 600 or so were injured. Over 600 homes and 1,000 businesses were damaged, including Station 1 on Washington Avenue.
"Not only did the city have to rebuild, but the department had to rebuild as well," Sutcliffe said.
As a result of the damage, Station 1 had to close down temporarily.
"One of the stations here on Tyler Street, the story has it that the guys had to axe their way out of the station because the front awning fell off... blocking the doors," Karl said.
Many firefighters worked for free and provided search and rescue operations.
"They weren't worried about compensation at the time, they just wanted to help," he said. "And I believe that's what we're apart of and what it means to be a firefighter that no mater what, we are always going to help."
The Waco Fire Department has seen three line of duty deaths.
The first death happened on April 30, 1925. Firefighter N.H. Kendrick of Engine Co. 1 was crushed between two fire trucks as Baylor Engine Co. 4 skidded on wet pavement and collided with Engine Co. 1, according to the department. He was just 25 years old. Three other firefighters were injured.
The second death happened 35 years later on March 23, 1960. Capt. Robert (Bob) D. Brandon died after he collapsed from a heart attack while responding to a house fire on 2620 Alexander Ave., according to the Waco Fire Department. He was 56 years old.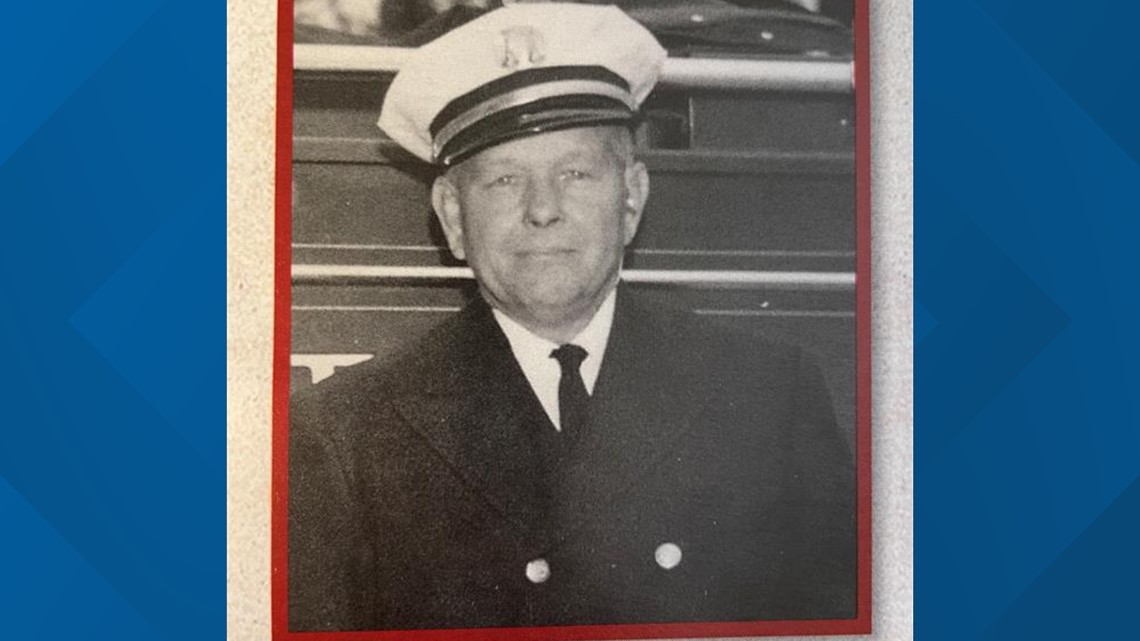 Nine years later, the third -- and last -- line of duty death happened on April 7, 1969. Firefighter Jimmy Fox of Engine Co. 5 just completed his six-month probationary period when he responded to a fire at a silo at 2420 Jackson Ave. that was also filled with sawdust. Fox, along with another firefighter, were buried. Despite efforts to rescue them, Fox suffocated and died at the scene. The other firefighter was saved.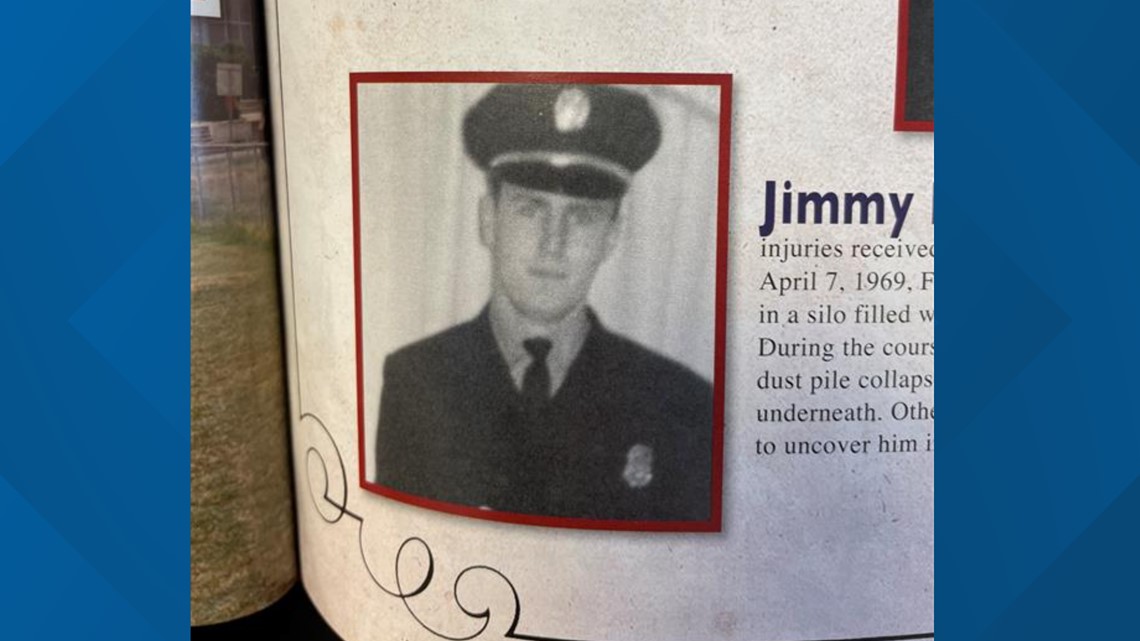 Diversity in the department
In the late 1968, Dalton Gooden became the department's first Black firefighter. He had served in the U.S. Air Force and had applied three times to join the department, Sutcliffe said.
"That was a significant milestone for the department to having their first African-American," Sutcliffe said.
He added that more Black men were hired in the 1970s.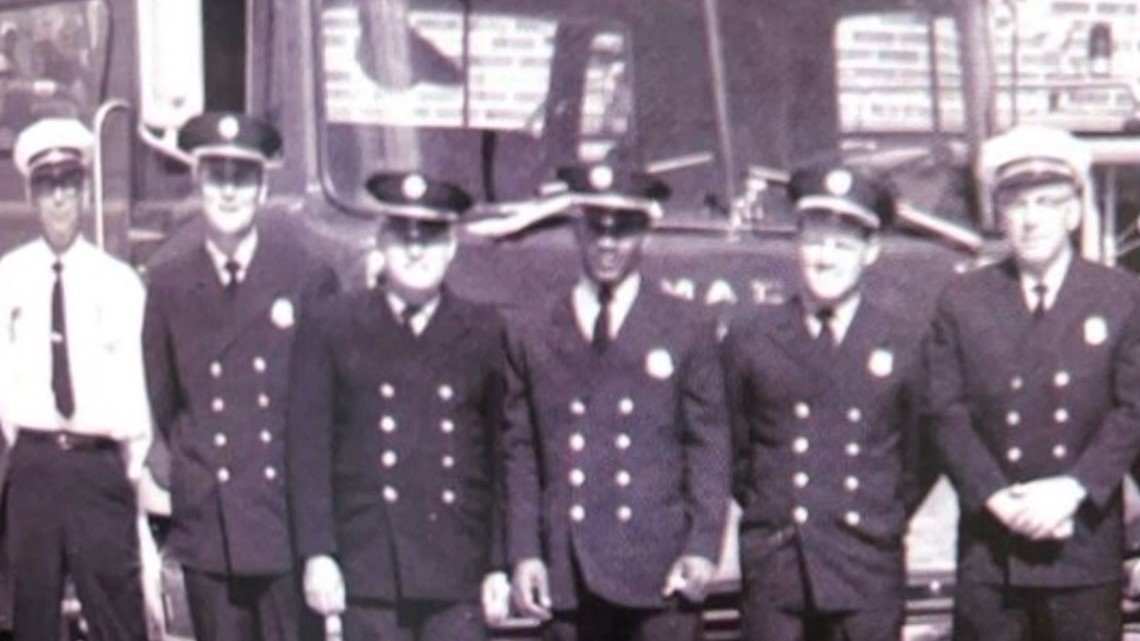 It wasn't until 1992 when the first female firefighter, Linda Barber, joined Waco Fire.
"Anything a guy can do, he might be bigger, he might be stronger, but you just have to shift the way that you do it," Barber said. "I mean, it was a glorious job and I gained a family. I had a lot of big brothers that taught me a lot. It was good."
Barber served with the department until 1997 and said she never expected to be treated different from the men just because she was a woman.
"Just proving myself that I can do it," she recalled of her time with the department.
In total, four women served with the department as of 2023. Currently, three of those women are serving.